NEWS - THE DARK TOWER
Posted: December 8, 2022, 16:34:01
Mike Flanagan told Deadline that he has the rights to The Dark Tower and wants to do a five season TV series and two movies.

FLANAGAN: You're the first person we're saying it to, but yes. Predating our deal with Amazon, we acquired the rights to The Dark Tower, which if you know anything about me, you know it has been my Holy Grail of a project for most of my life. We actually have those rights carved out of our Amazon deal, which doesn't mean that they can't or won't get behind it at some point — you don't know. But that's something we've been developing ourselves and are really passionate about finally getting it up on its feet at some point.

FLANAGAN: Well, to be honest, the way that I have seen it breaking out is five seasons of television, followed by two stand-alone features.

FLANAGAN: A project like this, I wouldn't want to be involved in it at all If we were taking it in a direction that was going to be blasphemous to the Stephen King material, but he's been very, very supportive and very excited about what we'd like to do with it.

Thanks to Alex Maidy
Posted: April 2, 2021, 22:00:00
Glen Mazzara talks The Dark Tower in an interview with Graffiti with Punctuation.

You can also chack out my reivew of the pilot here.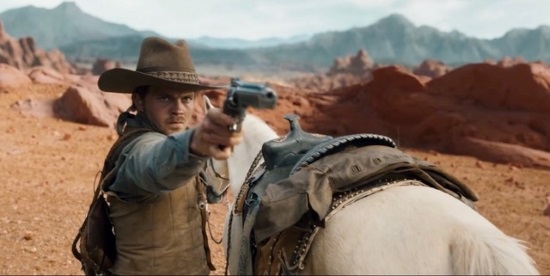 Posted: June 8, 2020, 16:19:23
I got a chance to watch the unaired pilot for The Dark Tower series and here are my thoughts about it.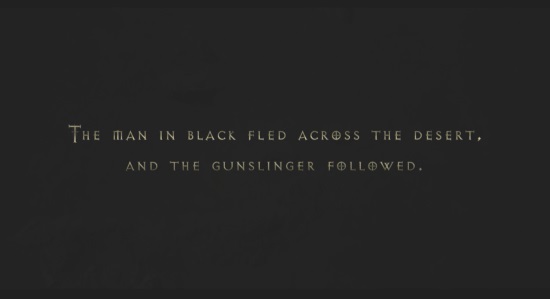 This pilot has a lot that I missed from the movie version. The cast looks like they would have pulled it off and the plans Mazzara had for it could have, if done correctly, made this series the Dark Tower adaptation we all wanted and wished for when the movie was done.

Posted: May 28, 2020, 10:23:02
The Kingcast has done an episode where they talk to Glen Mazzara about his visions for The Dark Tower TV show that was supposed to air on Amazon (they later decided not to go ahead with it). Here is Glen's vision for the first three seasons SPOILERS:


"Season One ended with the death of Susan ... In WIZARD AND GLASS very quickly you go from the death of Susan to the death of Gabrielle, [Roland's] mother. I felt that I needed a season to give me real estate so that Gabrielle's death didn't step on Susan's, and that it felt like an escalation. Roland fails to save Susan, but he actually shoots and kills his mother. In the book, Gabrielle is not really a detailed character in a way that, say, Susan is, or even Rhea is. Gabrielle is really not fleshed out. She just doesn't have as many pages attributed to her. I love that character. The actress we had for her was Elaine Cassidy, a fantastic Irish actress, and she did a really great job.

So for Season 2, the war with Farson was building. I was maybe going to use the shapeshifter story [from WIND THROUGH THE KEYHOLE] as part of season 2, and get to the death of Gabrielle and either the fall of Gilead there or the fall of Gilead would be the season three premiere. Very quickly, there would be a last stand at Jericho Hill and by episode 3.03 or 3.04 I was going to have Roland stumble out into the desert, follow him into the desert and then I was going to do a time-lapse so that maybe you actually age Roland and switch actors. Then you have a new Roland reset the show at the top of season three, then go into THE GUNSLINGER and by the end of that season go into THE DRAWING OF THE THREE."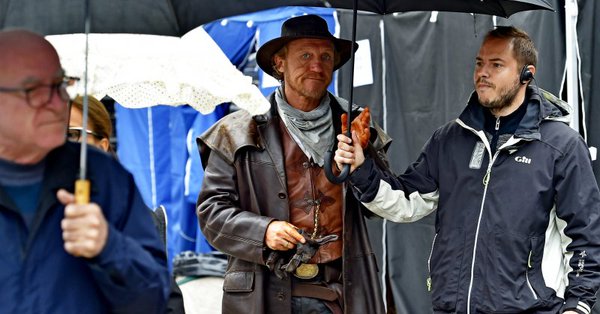 For more info head over to
The Kingcast
and listen to the full episode!
Posted: January 19, 2020, 23:27:35
The Dark Tower might be dead to Amazon but the pilot is out there and photos from the set is still showing up. Here is the first one I've seen on Michael Rooker in costume. It was never confirmed who he played but rumor says it's Eldred Jonas.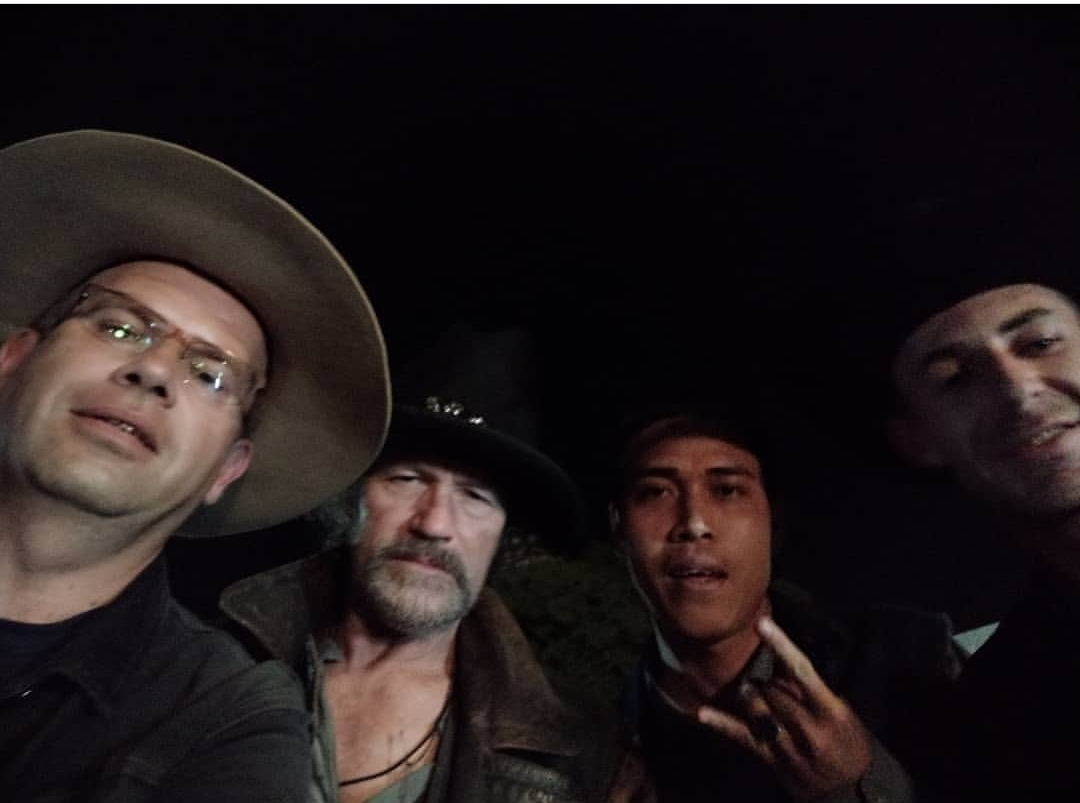 Posted: January 16, 2020, 08:49:42
News has just come in that Amazon Studios has passed on The Dark Tower pilot. The adaptation came from executive producer/showrunner Glen Mazzara and MRC. Word is that Amazon executives felt like the pilot was not on the level of other large-scope elevated genre series the streamer has in production/pre-production like Wheel Of Time and The Lord Of the Rings.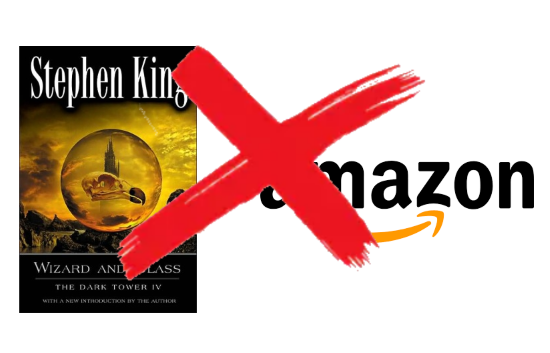 The Dark Tower
TV series was designed to be independent from the 2017 film and was meant to be a more faithful retelling of the books than the movie was. The TV series started from the beginning with
Wizard & Glass
(many years before the events in the movie) and focused on the origin story of Roland Deschain's (Sam Strike), how he became a gunslinger and his first conflict with The Man in Black (Jasper Pääkkönen).
Source:
Deadline
Posted: September 30, 2019, 15:16:59
Stephen Hopkins will direct Amazon's The Dark Tower pilot. Hopkins recently directed the Focus Features film 'Race' and three episodes of the FOX spin-off '24: Legacy.' He also helmed 12 episodes of the flagship '24' series. Other film credits include New Line's 'A Nightmare on Elm Street 5: The Dream Child,' 20th Century Fox's 'Predator 2,' and New Line's 'Lost in Space.'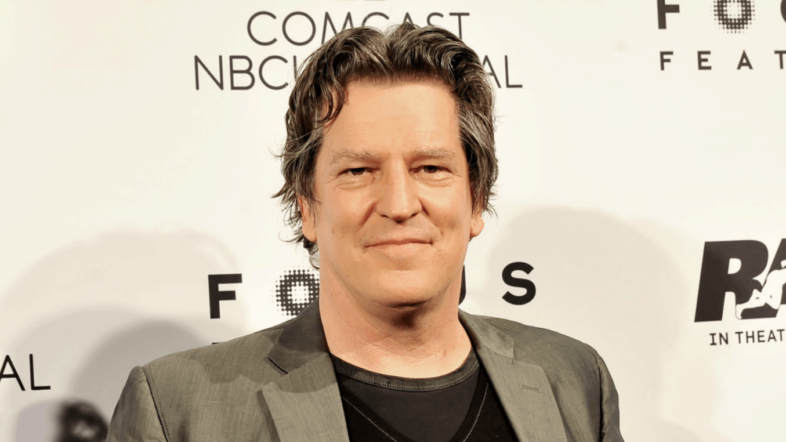 Source:
Geeks WorldWide
.
Thanks to Hans von Wirth
Posted: June 17, 2019, 12:29:48
German actor Emir Muller posted two photos from the set of The Dark Tower on his Instagram. Not sure how he's playing but it looks good!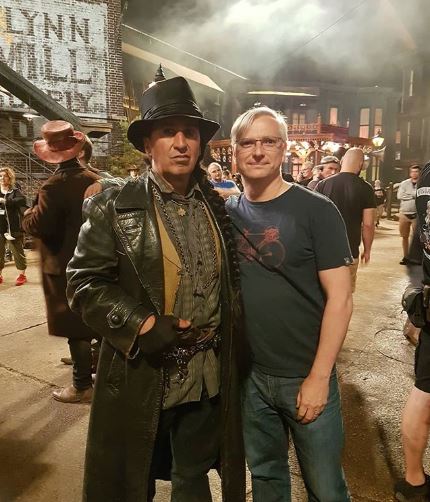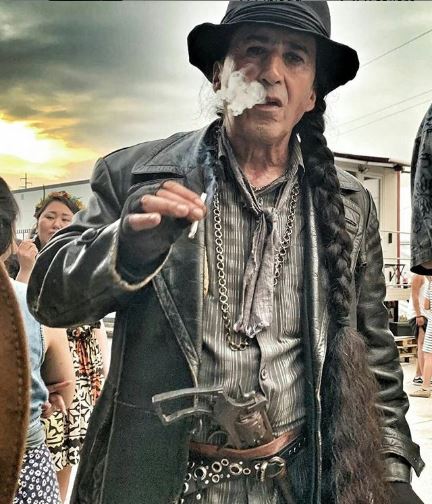 Posted: June 10, 2019, 14:12:18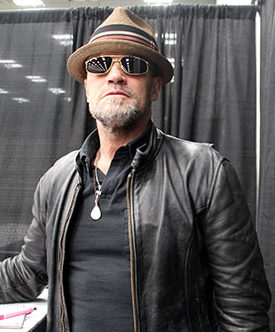 Michael Rooker confirms that he has been cast in Amazon's adaptation of The Dark Tower, currently filming the pilot episode in Croatia. Rooker's role is still being kept under wraps though.

Source: Michel Rooker Online
Posted: May 22, 2019, 22:43:11
Joana Ribeiro and Ana Padrão are joining The Dark Tower cast as Susan Delgado and her aunt. This was reported by New in Town.

Thanks to Bev Vincent.
Posted: May 13, 2019, 19:07:03
Looks like filming of The Dark Tower for Amazon has started. Here are some photos from Split in Croatia. Here is an article from Slobodna Dalmacija with more photos.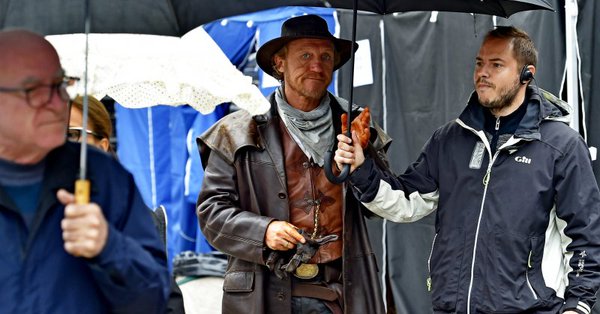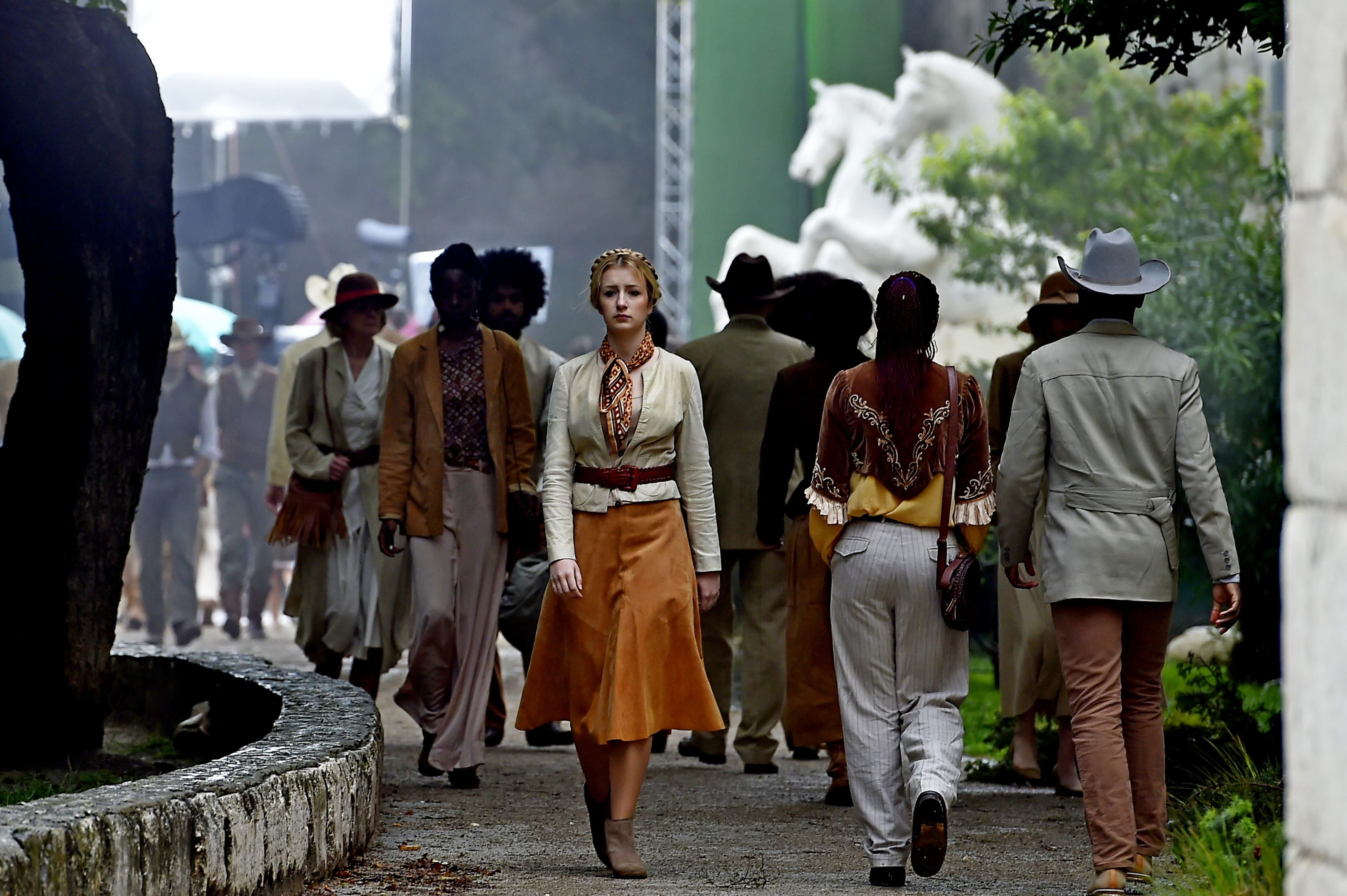 Thanks to Bev Vincent
Posted: April 22, 2019, 10:47:35
Game of Thrones is coming to an end and now comes the news that Jerome Flynn who plays Bronn is moving to Gilead. In an interview with Morror Flynn reveals that he will have a part in Amazon's adaptation of The Dark Tower. It's not stated who he will play though.


He says: "Game of Thrones has opened doors to some great stuff. I'm getting offered stuff I never would have."

And his next part is another fantasy – one of his own. He will play a cowboy in the dramatisation of Stephen King's seven-book Dark Tower series.

Jerome says: "I've always said I'd like to play a cowboy – and now one has come along. I'm excited for that."

Thanks to Bryant Burnette
Posted: March 21, 2019, 20:32:08
Amazon's adaptation The Dark Tower has found its Gunslinger. Sam Strike has been cast as Roland Deschain. Jasper Pääkkönen will co-star and is believed to be playing Marten.

The TV series is independent from the film and is supposed to be an adaptation of the forth book Wizard And Glass. That book take place many years before the events depicted in the feature and focus on Roland's origin story, how he became a gunslinger and got his guns and meet his first (and only) love.


Posted: February 7, 2019, 22:33:36
Here is an update about the Dark Tower TV series from Amazon. The news comes from ThatHashtagShow.com which I'm not that familiar with so...but I'm working on getting it confirmed. Stay tuned.

Amazon Studios is set to move ahead with production on their adaptation of Stephen King's The Dark Tower books. The series, which will be comprised of 13 one-hour episodes, will be executive produced by a team of huge names led by Glen Mazzara (The Walking Dead), Akiva Goldsman (Titans, Star Trek: Discovery) and King.

Amazon Studios has begun looking to assemble a cast ahead of a mid-April start of production in Croatia, where the series is expected to film until late-June. It appears that part of the delay may have been, in part, due to efforts to distance the series from the 2017 film adaptation which was received poorly by fans and critics. The series will of course focus on Roland Deschain, a young boy from a long line of "gunslingers", and his "ka-tet" comprised of Cuthbert Allgood, Alain Johns, Ileen Ritter and Jamie De Curry in addition to his girlfriend, Susan Delgado. The studio is currently looking at actors and actresses, ages 16-18 for all the roles listed above.

Marten Broadcloak will serve as the series antagonist and his affair with Roland's mother, Gabrielle, will factor heavily into the plot. Her affair incites Roland to pick up his guns in a search for Broadcloak and sets his father, Steven, on a mission to find him. At this time, no offers have been made to talent, but the cast should begin to assemble quickly.

Thanks to Bev Vincent
Posted: June 12, 2018, 23:17:10
In an interview with Deadline Amazon Studios head Jennifer Salke says that The Dark Tower is still alive.

DEADLINE: What is the status of other high-profile genre projects that have been in early development at Amazon or stuck in deal-making limbo for a long time, The Wheel of Time (based on the fantasy books), and The Dark Tower, (based on the book and the movie)?

SALKE: Those are scripts that I haven't gotten yet. I'll be seeing those, that material, in the coming weeks. None of those things are dead. They're very much alive.


Posted: April 10, 2018, 13:01:39
All signs points to that The Dark Tower is in fact heading to Amazon. Tal Yguado, Head of Genre at Amazon tweeted this yesterday: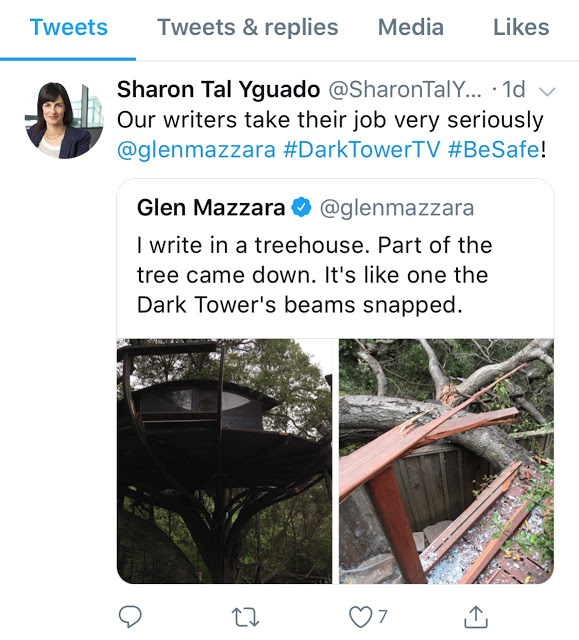 Glen Mazzara tweeted this: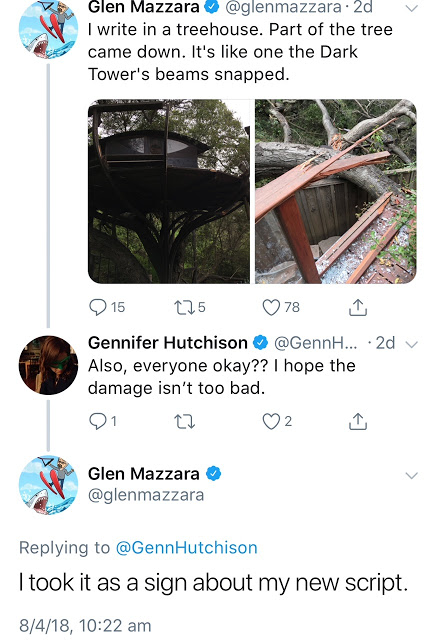 No word yet on when or if it will be a total reboot. After a visit to Mazzara's twitter page it do looks like it will start with book 4…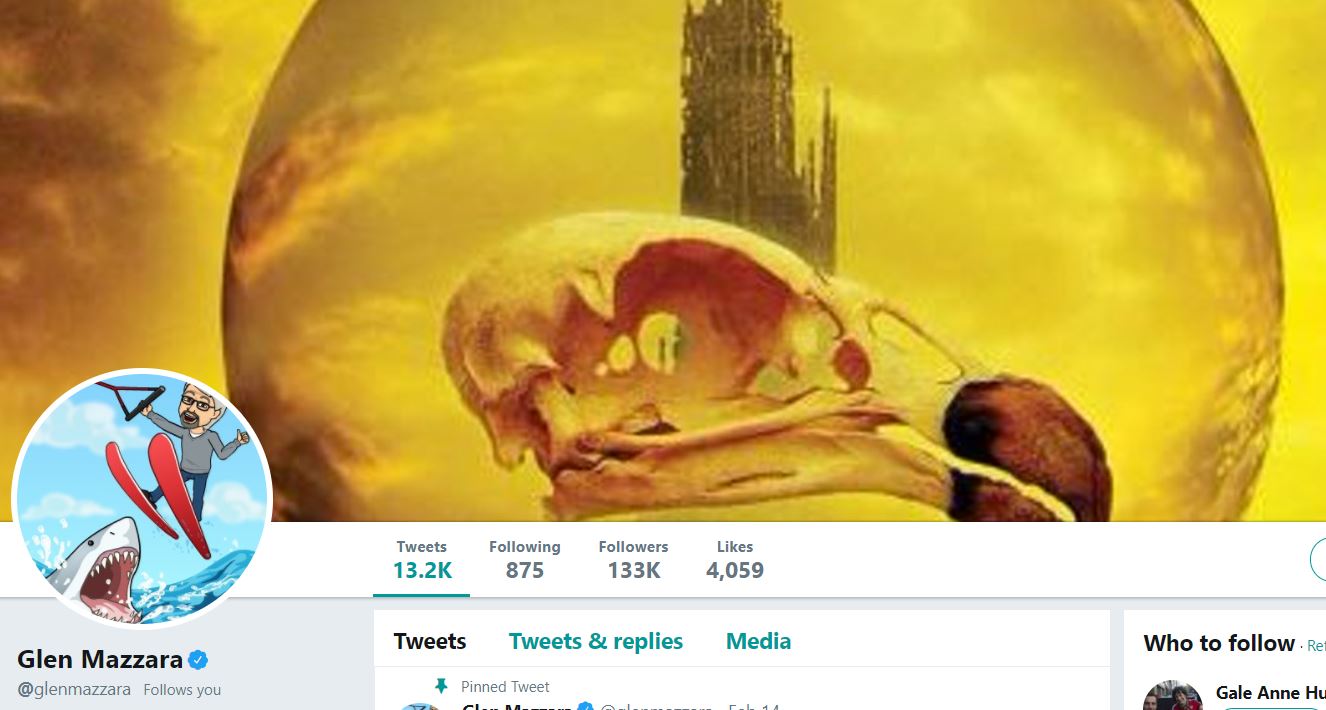 Thanks to Herbert West
Posted: February 23, 2018, 22:04:30
In this article it's mentioned that Amazon is planing a TV show based on The Dark Tower.

As part of the effort, Amazon made a mega deal for a Lord Of the Rings TV series and is developing a slew of high-profile titles, including The Dark Tower, Wheel of Time, Ringworld, Lazarus and Snow Crash.

Thanks to Herbert West
Posted: January 23, 2018, 16:38:00
Omega Underground reports that The Dark Tower TV show is set to start filming this summer in the UK and Ireland.


Now we at Omega Underground have learned that production is expected to begin sometime this summer in both Ireland and the United Kingdom. For obvious reasons expect a brand new cast for the proposed series. It should also be noted no network has yet to pick up the project.

Posted: August 4, 2017, 00:45:06
The Hollywood Reporter announced that former Walking Dead showrunner Glen Mazzara will be the showrunner for The Dark Tower TV series. Mazzara gave me confirmation that the info was correct.



Thanks to Lou Sytsma & Rick Urban
Posted: August 1, 2017, 09:42:29
Here are two interesting articles from IndieWire.

The Dark Tower' Director Says Television Series Will Be 'Totally Canon
The Dark Tower': How the Film Adaptation Will End Stephen King's Saga With One 'Last Journey

The movie is only 3 days away in the US and everyone is doing promotion for it. There was a special screening in New York yesterday. Matthew McConaughey visited The Late Show with Stephen Colbert and Idris Elba visited Jimmy Fallon on The Tonight Show.

Here is also a clip of Matthew McConaughey and Idris Elba talking The Dark Tower


Posted: July 15, 2017, 03:14:24
Screen Rant reports that The Dark Tower television spinoff is still on track and Idris Elba is involved. Here is what they said:


The long-proposed The Dark Tower television spinoff is still on track, and Idris Elba will almost certainly be involved. For the past ten years, Ron Howard, Brian Grazer, and Akiva Goldsman have been working on not only bringing Stephen King's The Dark Tower book series to the big screen, but the small one as well. Long before Marvel had a shared film and television universe, the plan was for The Dark Tower to bounce back and forth between a film and season of TV. The idea sounded audacious at the time, but with the first movie finally arriving next month and the entertainment landscape changed, the Dark Tower TV show is still on track.

Before the movie can jump to TV, however, it needs to prove there's an audience. The international Dark Tower trailer has continued to sell the adaptation, while everything from Dark Tower posters to a Funko line has been trying to get fans and newcomers excited for what could be the next big blockbuster franchise. In anticipation of the film's success, it looks like the television show is moving along and will borrow at least one star from the film.

Deadline spoke with Goldsman, who's both producing and co-writing The Dark Tower. According to him, not only has work begun on the TV spinoff, but Elba is very much involved:

"The first episode of a show has been written, and we hope to retain Ron's original idea to mix platforms, something that seemed revolutionary 10 years ago but now is something that others have done. Idris for sure is part of this, and if the movie is Roland Deschain the gunslinger, the show is his origin story, based on the fourth novel in the series, Wizard and Glass."

Thanks to Lou Sytsma.
Posted: September 22, 2016, 08:24:49
Here is a map for The Dark Tower TV series. It shows all the places we remember from the 4th book, Wizard And Glass.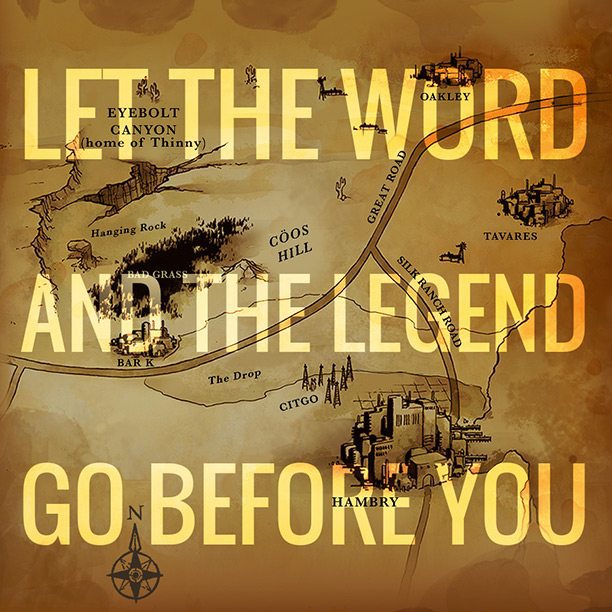 Posted: September 21, 2016, 18:33:06
The Dark Tower will be a TV series. From the EW article:

MRC and Sony Pictures, which is releasing the film, have committed not just to financing a pilot but a full run of between 10 and 13 episodes, depending on how the scripts and story arcs develop. The Dark Tower show will begin shooting in 2017 with plans to premiere it in 2018, ideally around the time the film becomes available on cable or streaming services.

Elba has signed on to appear as older Roland alongside Tom Taylor, 15, who plays Jake Chambers in the film. That duo will serve as the framing device for the show's central story, which takes place many years before the events depicted in the film. Since the series will be Roland's origin story, a younger actor will be cast to play the aspiring gunslinger as a teenager, back before the realm of Mid-World "moved on" into chaos and bloodshed.

McConaughey's involvement is a possibility, but not locked in. His character, Walter, is a semi-immortal who wields powerful, ancient magic and is a major element of Roland's origin as a six-shooting knight, but in King's books this sorcerer often takes on different names and appearances.

So, the character will be in the show, but he may be inhabiting the shape of another actor.

For more info, head over to EW