NEWS - THE LONG WALK
Posted: March 2, 2022, 16:12:07
The California Film commission has announced the last round of tax credits for film productions and Warner landed $7.1 million for its adaptation of King's The Long Walk. Production Weekly also mentioned that shooting will start in June in Northern California.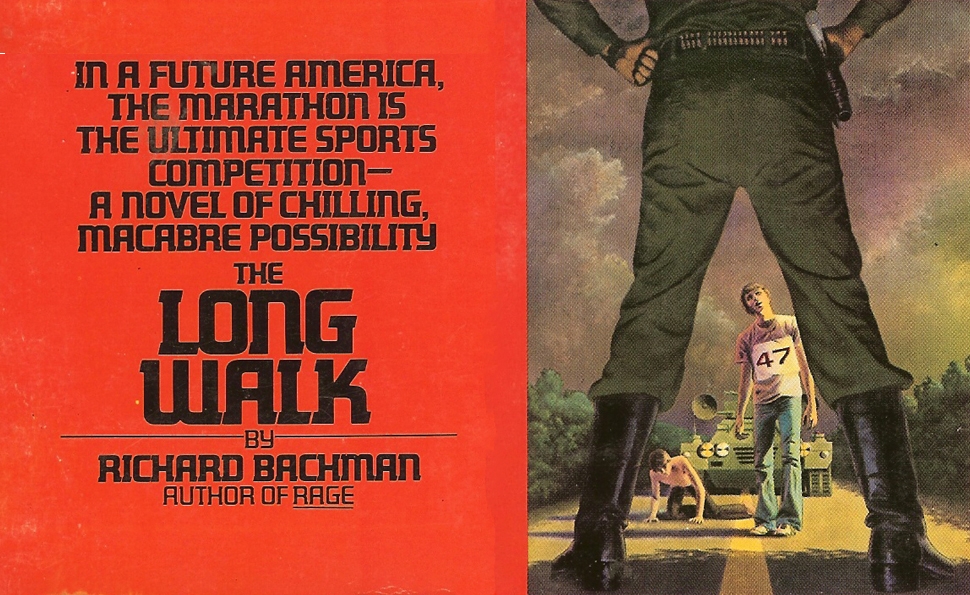 Thanks to Herbert West and Bev Vincent.
Posted: October 28, 2020, 16:10:36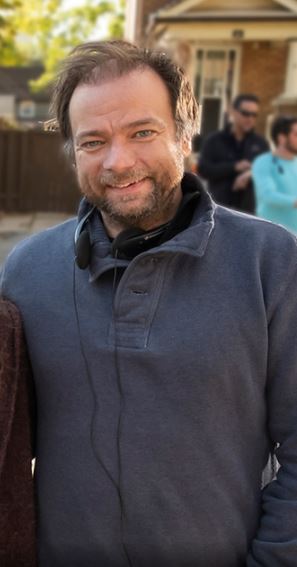 André Øvredal talks The Long Walk with Coming Soon.

After spending over a decade in the lap of frequent King adapter Frank Darabont (The Mist, The Shawshank Redemption), the rights to the 1979 dystopian novel finally lapsed and were acquired by James Vanderbilt (Zodiac) and New Line Cinema, with Øvredal being tapped for the the director's chair in May 2019. While he's uncertain as to why it's taken so long to get the project off the ground, he's excited for what's to come, even if "COVID is just wrecking everything" trying to into production but promising "it's alive and well and moving along."

"I guess in the end, he just didn't choose to do it, I actually don't even know if he ever had a script," Øvredal pondered. "This script was written on spec by James Vanderbilt when he did not even have the rights to it, he just wrote it out of pure love for the book and in the end, suddenly the rights were open and he was able to go to King with his script and say, 'Can we do this?' Then New Line bought it and somehow I got involved [laughs].

The story takes place in a dystopian future, where 100 boys are selected for a long walk. They have to maintain speeds of 4 miles an hour, and receive fewer than three warnings an hour. Break these rules, and they're shot dead. The last one standing, however, gets whatever he wants for the rest of his life. Despite the high stakes, the boys form an unlikely camaraderie along their journey. James Vanderbilt (Zodiac) wrote the screenplay and is producing alongside Bradley Fischer and William Sherak.

Posted: August 8, 2020, 09:55:38
Here is an interview with André Øvredal in which he confirms that he was supposed to start work on The Long Walk this spring but then Corona happened. He plans to start as soon as possibe though.

Thanks to Herbert West
Posted: June 13, 2019, 10:39:57
André Øvredal talks The Long Walk with Rue Morgue.

As a director, it's extremely inspiring to be able to tell a story that is so human and so gruesome at the same time. It's like man vs. the machine in a way, and about the innocence of these boys and how they don't really grasp what they've gotten themselves into until it's way too late. I'm in awe of Stephen King for having understood so much about humanity at the age of 18 or 19 when he wrote this. It's an adult story, but written with a young person's perspective, probably of the Vietnam War; it's kind of an allegory, I'm guessing, for his fears of being sent to Vietnam at the time.

Posted: May 22, 2019, 08:28:27
Deadline reprots that The Long Walk is finally being adapted for the screen.

Scary Stories to Tell in the Dark director André Øvredal is set to direct New Line's feature adaptation of Stephen King's The Long Walk.

James Vanderbilt wrote the screenplay and is also producing with Bradley Fischer and William Sherak.

Thanks to Troy Tradup
Posted: April 26, 2018, 03:11:54
Looks like The Long Walk has finally reached the big screen...

New Line Cinema, which made the big-screen version of Stephen King's It, is staying in the King business, setting its sights on adapting his novel The Long Walk.

James Vanderbilt, who was behind the Robert Redford-Cate Blanchett drama Truth, has written the script to adapt the book, which King wrote under the pseudonym Richard Bachman.

Vanderbilt will also produce with Bradley Fischer and William Sherak. Mythology Entertainment is the company behind the project and the company's Tracey Nyberg will executive produce.

Source: THR.

Thanks to Lou Sytsma and Al Mattice
Posted: July 29, 2007, 00:00:00
This was reported by Bloody-Disgusting today:


During an interview to promote Dimension Films' upcoming Stephen King adaptation, The Mist, director Frank Darabont revealed that he is in fact going to helm King's The Long Walk once he has completed Fahrenheit 451. The film is about a walk where the winner gets the ultimate prize - anything they want for life, and the losers get punished with death! The rules are simple - If you walk too slow, you get a warning, 4 warnings and you are shot. There is only one winner, and the story concentrates on a loosely held group of individuals that become friends and enemies during this inhumane walk. One by one Ray Garraty sees the people around him die, and he faces the truths of his own entry into the Long Walk, and those of his new "friends". He is aware that only one will survive all the way, but it is not until the end that he realized the finality of his situation, and he slowly looses his sanity piece by piece.

Thanks to Sabredrive2