Mazzara's Vision For The Dark Tower
Posted: May 28, 2020, 10:23:02
The Kingcast has done an episode where they talk to Glen Mazzara about his visions for The Dark Tower TV show that was supposed to air on Amazon (they later decided not to go ahead with it). Here is Glen's vision for the first three seasons SPOILERS:


"Season One ended with the death of Susan ... In WIZARD AND GLASS very quickly you go from the death of Susan to the death of Gabrielle, [Roland's] mother. I felt that I needed a season to give me real estate so that Gabrielle's death didn't step on Susan's, and that it felt like an escalation. Roland fails to save Susan, but he actually shoots and kills his mother. In the book, Gabrielle is not really a detailed character in a way that, say, Susan is, or even Rhea is. Gabrielle is really not fleshed out. She just doesn't have as many pages attributed to her. I love that character. The actress we had for her was Elaine Cassidy, a fantastic Irish actress, and she did a really great job.

So for Season 2, the war with Farson was building. I was maybe going to use the shapeshifter story [from WIND THROUGH THE KEYHOLE] as part of season 2, and get to the death of Gabrielle and either the fall of Gilead there or the fall of Gilead would be the season three premiere. Very quickly, there would be a last stand at Jericho Hill and by episode 3.03 or 3.04 I was going to have Roland stumble out into the desert, follow him into the desert and then I was going to do a time-lapse so that maybe you actually age Roland and switch actors. Then you have a new Roland reset the show at the top of season three, then go into THE GUNSLINGER and by the end of that season go into THE DRAWING OF THE THREE."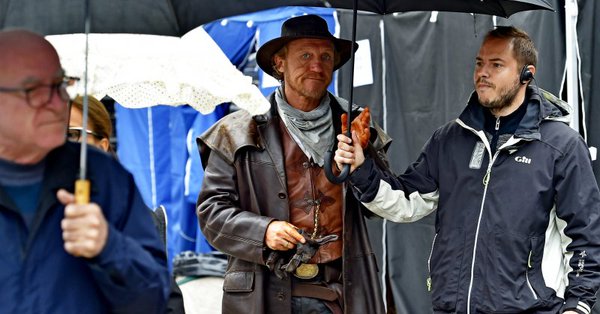 For more info head over to The Kingcast and listen to the full episode!