Time for a new collection?
Posted: May 15, 2014, 10:19:37
First, let me say that there is no info what so ever that there is a new collection in the making, this is just me ranting, OK? Well, then let's go.

If you don't count Full Dark, No Stars that wasn't really a short story collection but more of a collection of four longer stories it's six years since we got the last collection and there has been a lot of stories released since. So, maybe it's time for a new one? If so, there are definitely enough stories out there that can be included. I have, based the list on this article over at Följeslagarna.

Throttle, written with Joe Hill and published in the book He Is Legend (2009)

Ur, written specially as an eBook for Amazon's Kindle reader (2009)

Morality, published in Esquire (2009) but also in Blockade Billy (2010)

Premium Harmony, published in The New Yorker (2009)

Herman Wouk is Still Alive, published in The Atlantic (2011)



Under the Weather, included in the paperback edition of Full Dark, No Stars (2011)

Mile 81, published as an eBook (2011)

The Little Green God of Agony, published in "A Book of Horrors" (2011)

The Dune, published in Granta #117 (2011)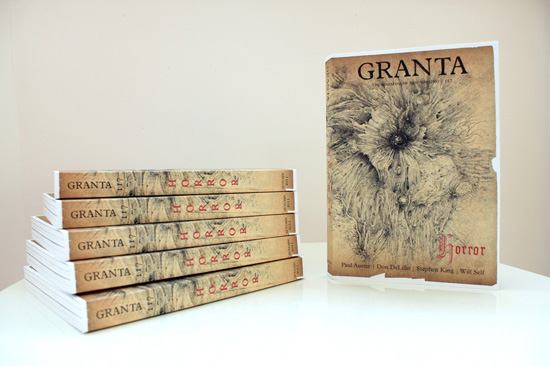 In the Tall Grass, written with Joe Hill and published in Esquire and as an ebook and audiobook (2012)

A Face in the Crowd, written with Stewart O'Nan and published as an ebook (2012)

Batman and Robin Have an Altercation, published in Harper's Magazine (2012)

Afterlife, published in Tin House #56 (2013)

The Rock and Roll Dead Zone, published in Hard Listening (2013)

Summer Thunder, published in Turn Down the Lights (2013)

Bad Little Kid, so far only published as an eBook in Germany and France and in their respective languages (2014)

Some of these might not make it into a collection since they are already out as "books" in some ways but there are still enough and King also has a tendency to include a new or an old (unpublished) story in his collections.