In
The Dune
we get to meet the former judge Harvey Beecher who's very rich and very old. He's living a good life though and the only odd thing he does is that every day he goes out to this little island, if you can call it that, in a canoe. The reason he does that is because on the other side of that island is a dune. A dune that is very special and very addictive.
I won't spoil the ending for you by telling you more than that but I will tell you that King has ones again succeeded with one of his short stories. He tells it in a good way, he set it up for us and then in the end he takes it in a totally different way than we anticipated. And I love it. I love it when King surprises us and makes us think we have it all figured out and then tells us "no, that's not it, this is how it is". And that is exactly what he do here.
The Dune
is rather short and I read it in one sitting but that really don't matter. If the story is good, and I think
The Dune
is, that's the important thing. And after all, this is a short story. So, check it out in
Granta
when you get a chance. It's well worth reading if you ask me.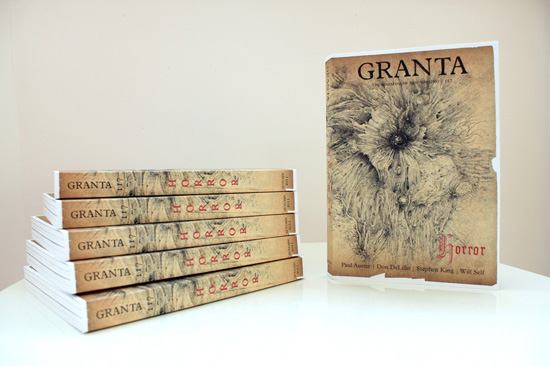 Lilja's final words about The Dune:
It feels like King is on a roll with short stories now and I just keep hoping there will be more in the near future. Keep them coming Steve!