Duma Key contest
Posted: November 12, 2007, 13:08:42
Have you ever thought you could advertise a new King book better then the publisher? Well, here is your chance.

Hodder & Stoughton is running a Duma Key competition and the prize they're offering is something I've never seen before...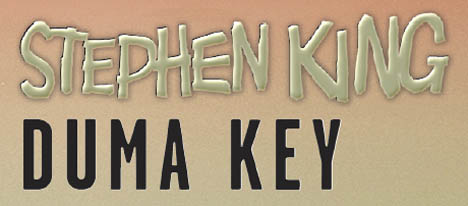 Design Stephen King's next ad campaign
Hodder & Stoughton, publishers of Stephen King, are offering you a unique opportunity to design the advertising for his new novel Duma Key which will be published in January 2008.
The winning designer will see their work in print on the London Underground and in city centres and have a hand in promoting a fantastic book by an internationally-renowned author.
Drawing inspiration from a synopsis of the book, we want you to design a poster that announces the publication of Duma Key. We will give you everything you need to get started including the book jacket and the rules and guidelines. All you have to do is get thinking…
The winning design will be chosen by Hodder & Stoughton and Stephen King and will be turned into a national poster campaign. The designers of the top ten entries will also receive a limited edition proof copy of the new novel with their own name printed on the front cover.
The competition is open to anyone. Further information on the competition is available at
www.stephenking.co.uk
.
Closing deadline for entry is 7th December 2007.