NEWS - A GOOD MARRIAGE
Posted: November 19, 2014, 08:11:23
Here are three DVD releases for you.

Under the Dome - Season 2 - December 9, 2014
A Good Marriage - December 30, 2014
Big Driver - January 27, 2015

Thanks to Tony Northrup
Posted: October 10, 2014, 14:59:50
King and his son Joe Hill comments on eachothers movies in Vulture.


What Do They Think of Each Other's Movies?
We reached out to Hill and King to find out what the father and son had to say about the other's movie.

Hill: "A Good Marriage explores a grim subject — what if the person sleeping next to you every night was a monster? — with a moral intelligence and a calm, clear-eyed authority that is rare in any form of storytelling, but especially in the movies, and especially these days. I'm a words guy, and I thought this film was full of great ones. Also I'm sick of CGI skyscrapers collapsing in a big crash of digital dust and Dolby noise. I'm bored of CGI robots beating dents into each other. All the software in the world can't give you a great story or a wrenching performance like you get in MARRIAGE from Joan Allen. To me, those unique human contributions are the first and best effect of them all ... and the one reason to still love the movies."

King: "I liked Horns for the crisp, bright cinematography, but what I loved about it is the fearless way it mixes humor and horror, creating an all new taste treat. Daniel Radcliffe's performance encompasses both the laughs and screams effortlessly. I go to the movies to be entertained. Horns was big entertainment."

Posted: October 7, 2014, 15:19:36
Here is my reviews of the movie and audio editions of A Good Marriage. Check them out and let me know your thoughts bellow or on facebook or twitter.
Posted: October 3, 2014, 14:23:15
King and Joan Allen answers 5 questions.


Posted: October 1, 2014, 15:23:37
Stephen King spills secrets behind his new creepy film, 'A Good Marriage,' starring Joan Allen. Read the article here.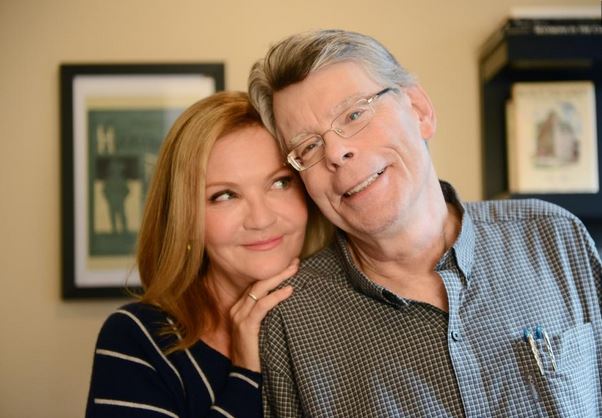 Posted: October 1, 2014, 11:27:17
King talks A Good Marriage on FOX News.


Posted: October 1, 2014, 09:26:00
King comment on BTK's daughter's comments on A Good Marriage.


I don't think Mr. Rader's daughter has to worry about her father getting a big head; there's nothing glamorous about the portrayal of Bob Anderson in A GOOD MARRIAGE. He's depicted as a banal little man, and none of the murders are shown. As for making millions from the project…not going to happen. AGM is a very small, independently financed feature that is opening in less than two dozen venues. How it does as a video on demand feature film (VOD) is hard to predict, but we don't expect huge returns. The story isn't really about the killer husband at all, but about a brave and determined woman. And while I understand Ms. Rawson's distress, the BTK crimes have already been chronicled in no less than 4 feature films, and there may be more in the future. I grant there is a morbid interest in such crimes and such criminals--there have been at least a hundred films about Jack the Ripper, who claimed far fewer victims--but there's also a need to understand why they happen. That drive to understand is the basis of art, and that's what I strove for in A GOOD MARRIAGE. I maintain that the theme of both the novella and the movie--how some men are able to keep secrets from even their closest loved ones--is valid and deserves exploration.
- Stephen King

Posted: September 30, 2014, 10:21:22
This time it's Dread Central who's seen the movie and they aren't that impressed.


And so begins the game of cat and mouse. Who's who swaps and spins on its axis throughout, and that's fun to see, but overall the film feels stale. Worse, I didn't buy Allen and LaPaglia as a couple. That's the lynchpin of the whole story: devotion vs. duty, love and loyalty vs. evil and ethics. It's quite a conundrum to be sure, and while the actors themselves are good in their roles, they simply do not have chemistry.

The movie's worth a watch, but just one.

Posted: September 30, 2014, 08:51:20
A first review of A Good Marriage has been published by JoBlo and it indicates that the movie might not be as good as we hope... Personally I didn't get a chance to watch it in advance so this time I have no inside info for you.

Sadly, King's connection is really the only thing that distinguishes the movie from your run of the mill low budget thriller. It's not an especially exciting film, even if the premise is solid.


Thanks to Ari.
Posted: September 26, 2014, 14:31:02
Here is part 2 of King's visit to The Late Night with Seth Meyers.


Posted: September 25, 2014, 09:11:22
OK, here are King's appearances from yesterday and if you haven't seen the episode of Roots where he find his roots you can do that here



King on CBS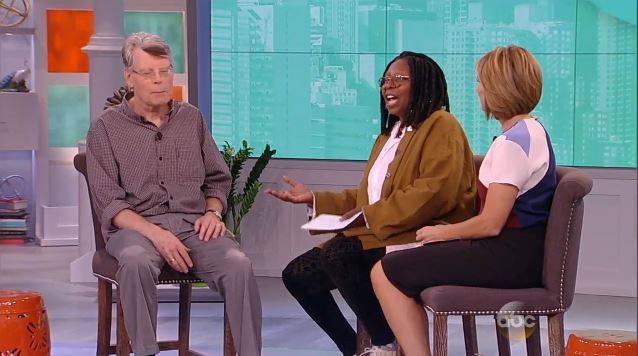 King on The View. See clip
here
King on HuffPost Live
King on Late Night with Seth Meyers
Posted: September 24, 2014, 00:43:57
Don't miss King on Finding Your Roots tonight;:


Stephen will be appearing on Finding Your Roots with Henry Louis Gates, Jr. in Season Two's first episode, "In Search of Our Fathers," premiering September 23rd at 8PM EST

And then tomorrow...

Make sure to watch CBS This Morning, The View, MTV News, Late Night with Seth Meyers and many more tomorrow! Stephen King will be on to talk about A Good Marriage and MUCH more

Posted: September 18, 2014, 15:07:45
If you're in the US you can now pre-order A Good Marriage from iTunes.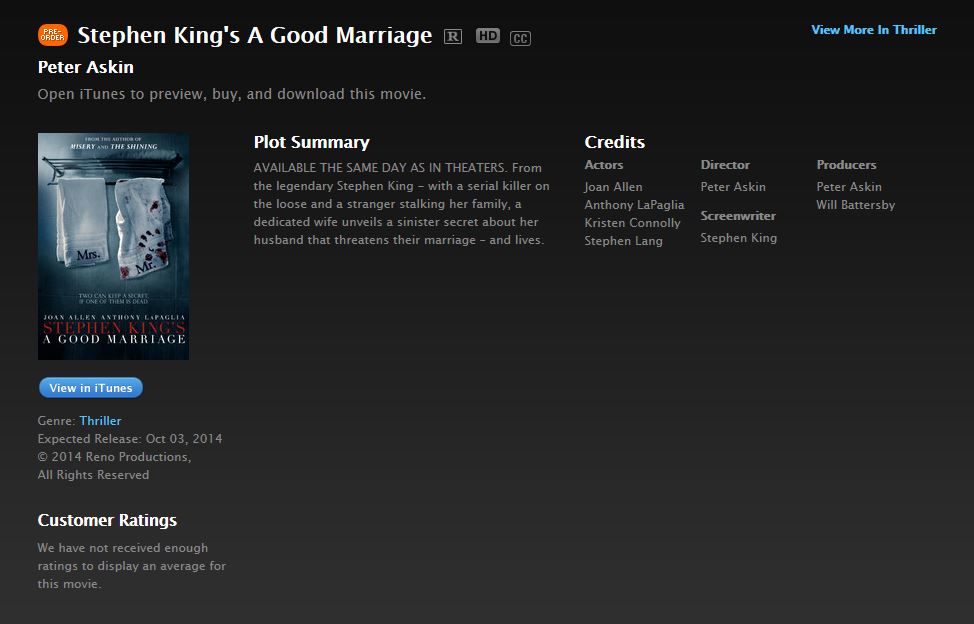 Posted: September 17, 2014, 22:55:54
Here are the U.S. Theaters that will feature A Good Marriage:

• New York City - AMC Empire
• Los Angeles - A Laemmle NoHo
• San Francisco - AMC VanNess
• Dallas - AMC Grapevine
• Seattle - AMC Pacific Place
• Denver - AMC Cherry Creek
• Tampa - AMC Veterans
• Phoenix - Harkins Valley Art
• Detroit - Cinema Detroit
• Sarasota - AMC Sarasota 12
• Columbus - Gateway Film Center
• Portland OR - Clinton Street

Thanks to Lou Sytsma
Posted: September 2, 2014, 15:09:24
Looks like there will be a good fall to be a King fan!

September 11:
Haven season 5

October 3:
A Good Marriage

October 18:
Big Driver

October 31:
Horns (from Joe Hill's book)

November 11:
Revival
Posted: September 2, 2014, 11:41:34
Just in time for the release of the movie Simon & Schuster Audio is releasing A Good Marriage as an audio book narrated by Jessica Hecht.

It's released on September 30 and you can pre-order your copy here.


Posted: August 19, 2014, 19:39:36
Here is the trailer for A Good Marriage.


Posted: August 19, 2014, 00:05:18
Here is the poster for A Good Marriage. You can also head over to Entertainment Weekly to see what King says about it. The film will open in the US on October 3rd.


Thanks to Rick Urban, Herbert West and Lout Sytsma.
Posted: June 27, 2014, 09:03:32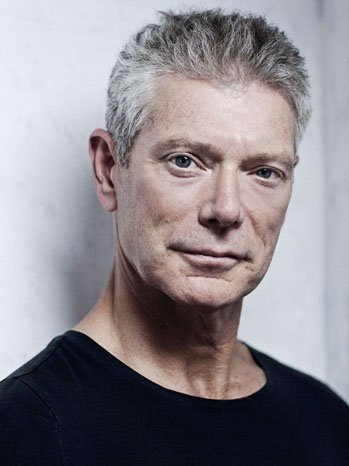 Dread Central did an interview with Stephen Lang and one of the questions was about A Good Marriage.


DC: I understand you're in a Stephen King movie, A Good Marriage. There's not much info online, but what a cast! Please tell us more about the story, who you play, and anything else… we love Stephen King!

SL: A Good Marriage is a very good movie. I just watched it last week, and was terrifically impressed by the work of Tony LaPaglia and the great Joan Allen. I love Stephen King's work - he is a master. I play a broken-down, ailing, but determined former investigator. He's an old dog chewing on an old bone. Very nice role. The film has been sold, so I expect it in theatres not too far down the road.

Posted: June 9, 2014, 22:55:46
Variety reports that A Good Marriage will premier in early October.


Screen Media Films has acquired North American rights to thriller "A Good Marriage," adapted from Stephen King's short story from the collection "Full Dark, No Stars."

King wrote the screenplay, and Peter Askin directed the film, starring Joan Allen, Anthony LaPaglia, Kristen Connolly and Stephen Lang. Screen Media plans to distribute the film in early October — the start of the Halloween season — with a nationwide theatrical release accompanied by a day-and-date VOD platform release.

LaPaglia and Allen portray a married couple, with the wife discovering the horrifying stranger inside her husband while he's away on a business trip — ending a good marriage.

"I'm delighted that 'A Good Marriage' is going to be available to the moviegoing public very soon, and hope we can scare the hell out of millions of people," King said. "To me, that's always an exciting prospect."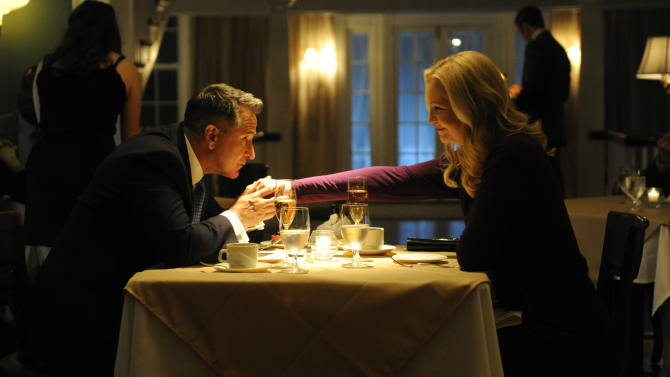 Posted: March 25, 2014, 00:09:21
Wanna go see the cast and crew screening of A Good Marriage on April 24th in New York City? Here is your chance. This was posted on King's Facebook page.

We're giving away some tickets to a screening of my new film "A Good Marriage". Anyone who likes the Facebook page for the film in the next 48 hours (by March 26th at 12pm) will have their name entered to win:
https://www.facebook.com/AGoodMarriage
Two names will be picked out by yours truly, and both will receive two tickets to the cast and crew screening on April 24th in New York City. You have to provide your own transportation to New York but a hotel will be provided for the night as well as a car to the screening for each of the two winners.
Posted: December 11, 2013, 10:08:12
King posted this tweet yesterday about A Good Marriage.


If done right this Movie will be great and from King's post it sounds like it is.
Posted: June 24, 2013, 12:15:28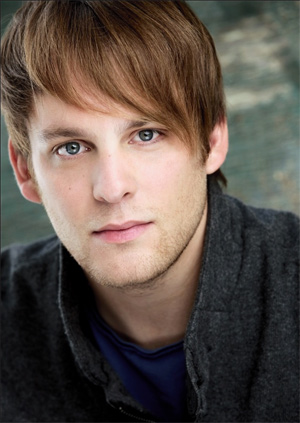 Daily Dead just reported this exciting casting news for A Good Marriage


It has been revealed that Theo Stockman (pictured below) is part of the cast, playing the son in the family the story revolves around. According to THR, he's "a man who made a name for himself in the advertising world and is enjoying his newfound success." Stockman has appeared on a number of TV shows, including 30 Rock, CSI and Nurse Jackie. He's also known for his Broadway work, including his appearance in American Idiot.

Posted: June 3, 2013, 10:54:39
Here is a first photo from A Good Marriage that's being filmed Sleepy Hollow right now.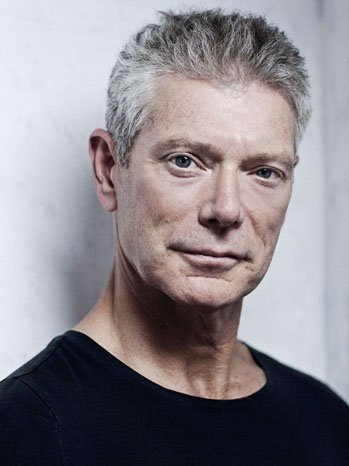 Posted: May 11, 2013, 11:49:19
Stephen Lang joins the cast of A Good Marriage. Lang will play a retired investigator from the Maine Attorney General's office who is obsessed with solving the crime.
Posted: May 6, 2013, 08:21:45
A Good Marriage will begin filming later this month and it will star Joan Allen as the wife. We have now also learned that Kristen Connolly will be playing the daughter and Anthony LaPaglia the husband/father. No release date has been set yet.


Thanks to Lou Sytsma
Posted: May 3, 2013, 10:42:23
The Movie version of King's A Good Marriage begins filming this month. Here is an update from Dread Central:


It's been nearly a year since there was anything to talk about regarding the latest Stephen King adaptation heading our way, A Good Marriage, but word has come that production is getting under way at the end of May in Sleepy Hollow, NY, with a 15-day shoot scheduled at a local home.

Joan Allen will star in the adaptation of the Stephen King novella, which was featured in Full Dark No Stars. Peter Askin, who directed the 2007 documentary about the Hollywood Blacklist and McCarthyism titled Trumbo, is on board to helm the thriller and is producing with his Reno Productions partner Will Battersby.

King's story centers on a woman named Darcy who discovers the sinister and gruesome double life that her husband of 25 years and father of their two children has been living. She must now decide how far she is willing to go to maintain the marriage. King wrote the screenplay for the movie, which is being financed by independent equity. Paradigm is handling domestic rights, while Atlas International is selling foreign rights.

Posted: May 1, 2013, 16:17:30
The movie version of A Good Marriage is being filmed in Hollow.


King's novella, adapted into a screenplay by the author and to be turned into a movie by Will Battersby and Peter Askin, is a little darker than that, with a longterm "good" marriage crumbling as the wife (to be played by Joan Allen) discovers her husband may be a serial killer.

Read more
here
.
Thanks to Lou Sytsma.
Posted: September 11, 2012, 23:05:30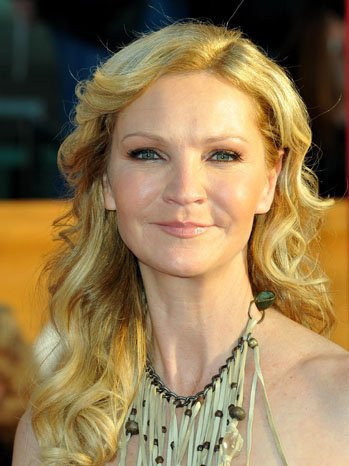 The Hollywood Reporter had this interesting news to report today:


Joan Allen will star in A Good Marriage, an adaptation of a Stephen King novella.

Peter Askin, who directed the 2007 documentary about the Hollywood Blacklist and McCarthyism titled Trumbo, is on board to helm the thriller and is producing with his Reno Productions partner Will Battersby.

Production on Marriage is due to start in New York in mid-October.

Thanks to Lou Sytsma
Posted: May 21, 2012, 15:22:43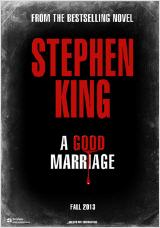 Atlas International has tapped Peter Askin to helm the story A Good Marriage. Askin's credits include Company Man and the documentary Trumbo.

Read more here.

Thanks to Jimmie Rudolfsson
Posted: May 20, 2012, 00:19:49
From Screen Daily:


EXCLUSIVE: Atlas International has added Stephen King adaptation A Good Marriage to its Cannes slate.

Atlas International has added Stephen King adaptation A Good Marriage to its Cannes slate.

Peter Askin will direct the psychological thriller based on a short story from King's book Full Dark - No Stars, winner of the 2010 Bram Stoker Award for Best Collection. Will Battersby produces.

A Good Marriage follows a woman who discovers her husband's dark secret hiding in their garage. The New York shoot is set to get underway in late summer for a summer 2013 release.

"Everyone at Atlas is very excited to be part of this project and honored by its new association with Stephen King, a true master if there ever was." says Philipp Menz, CEO of Atlas International."

The project is out to cast.

Thanks to Bev Vincent