LATEST NEWS
Posted: August 31, 2014, 23:50:49
Section: Film » Big Driver
Posted: August 31, 2014, 22:42:23
Here is a preview for that features King. It will air on PBS on September 23rd.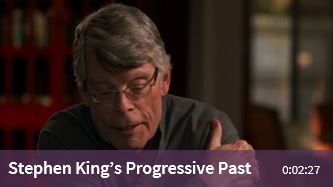 Posted: August 28, 2014, 10:51:17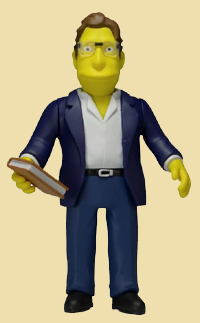 How about taking King home with you? Well now you almost can, sort of. I have gotten one of The Simpsons Stephen King figures to give away to one of you and I don't know about you but I think this is a really cool little fellow.

This is how you can go home with one!

#1. From each post on facebook that gets more than 250 likes before September 14 I will draw 5 names.

#2. From each post on facebook that gets more than 50 shares before September 14 like I will draw 5 names.

#3. Out of every tweet that mentions @LiljasLibrary between August 28 and September 14 I will draw 5 names.

#4. From every comment posted on Liljas-Library.com between August 28 and September 14 (that contains the words "Simpsons", "King" and "Lilja") I will draw 5 names.

Then out of these 20 names I will draw one lucky winner! So, what are you waiting for? Like, Share, Tweet and Comment until your fingers bleed!

Thanks to NECA and more info about The Simpsons figures you can find here.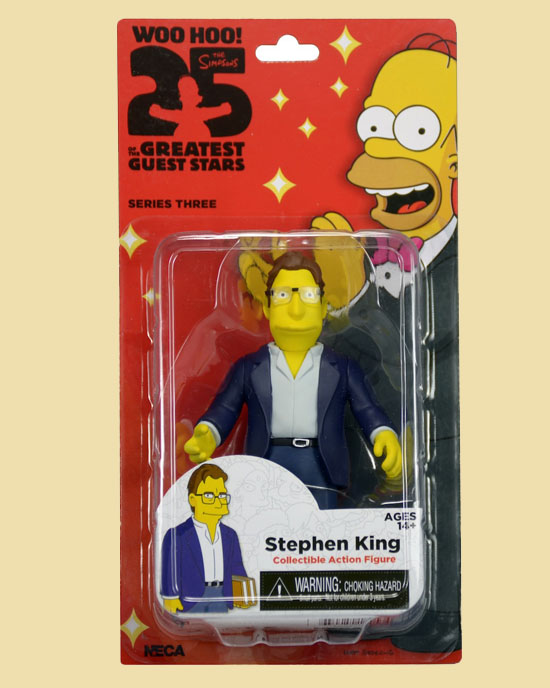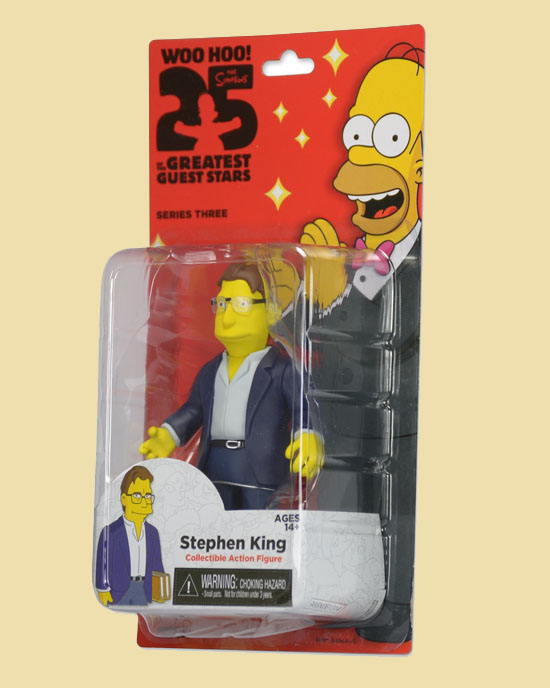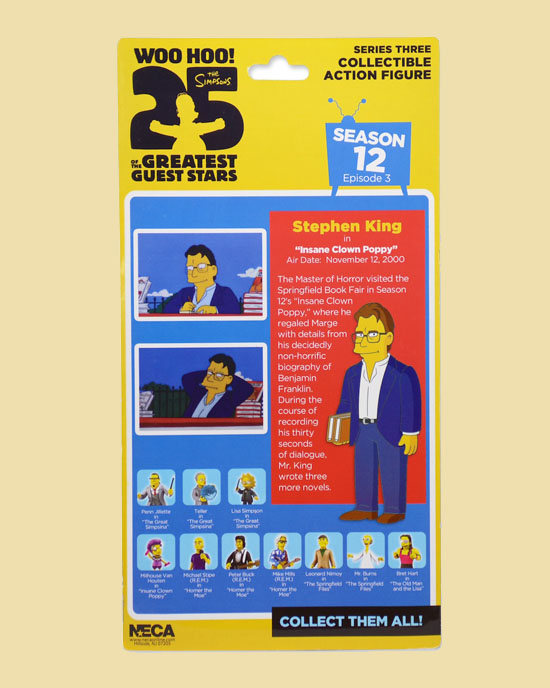 Posted: August 25, 2014, 16:58:28
Section: Book » Revival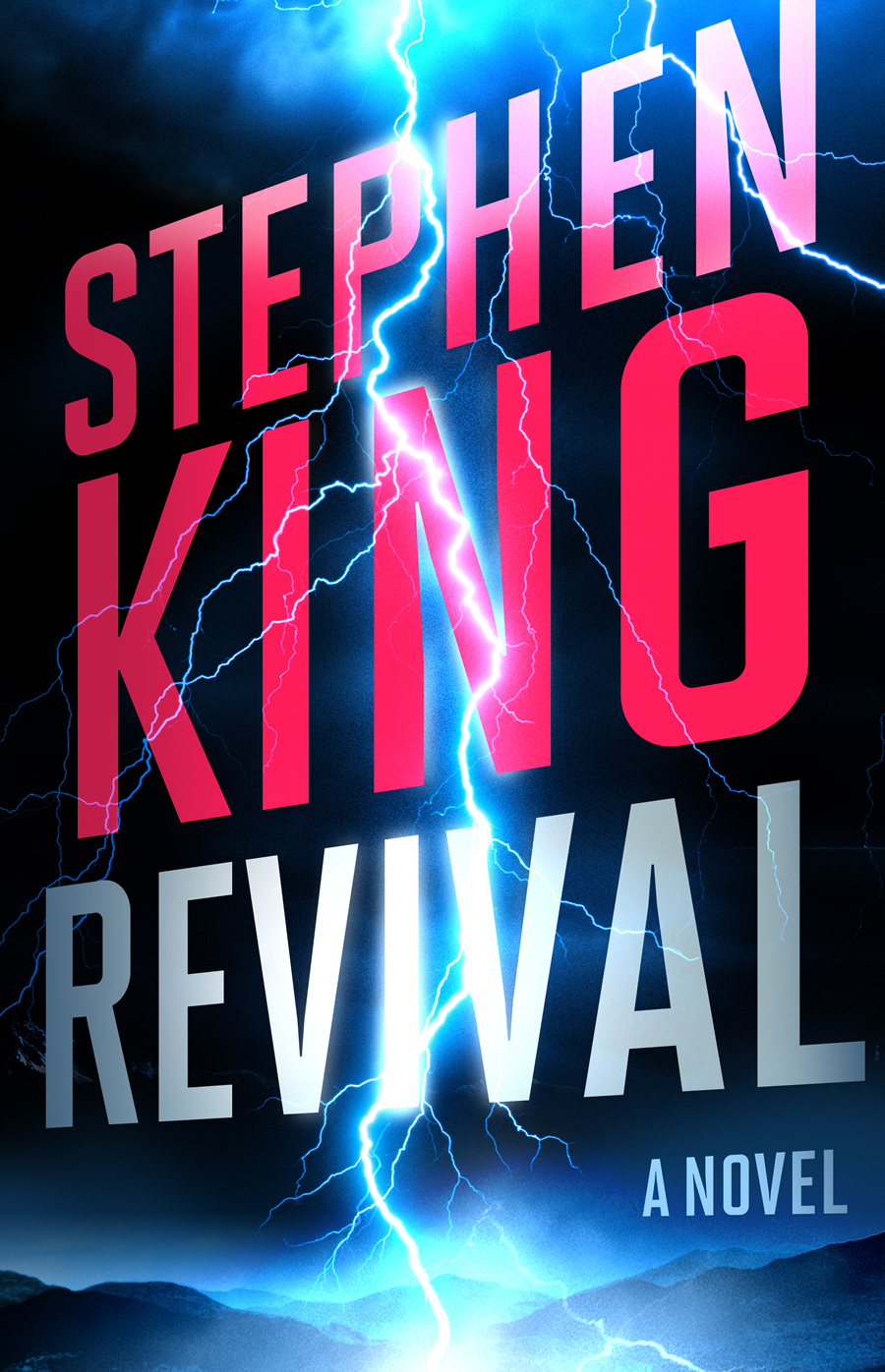 King will do a 6-city promotion tour for Revival. This is from his website


Starting November 11th, Stephen will embark on a six-city book tour to promote the release of Revival. The tour begins in New York City and continues through Washington DC, Kansas City, Wichita, Austin and South Portland. Further details regarding the itinerary will be posted on September 15th. Be sure to check back then for updated information regarding the events, venues and times.

November 11, 2014: New York City
November 12, 2014: Washington, DC
November 13, 2014: Kansas City, MO
November 14, 2014: Wichita, KS
November 15, 2014: Austin, TX
November 17, 2014: South Portland, ME

Posted: August 25, 2014, 13:20:09
John Grisham accept King's ALS Ice Bucket Challenge.


Posted: August 25, 2014, 11:09:53
Section: Film » Big Driver
Here are a few photos from Big Driver.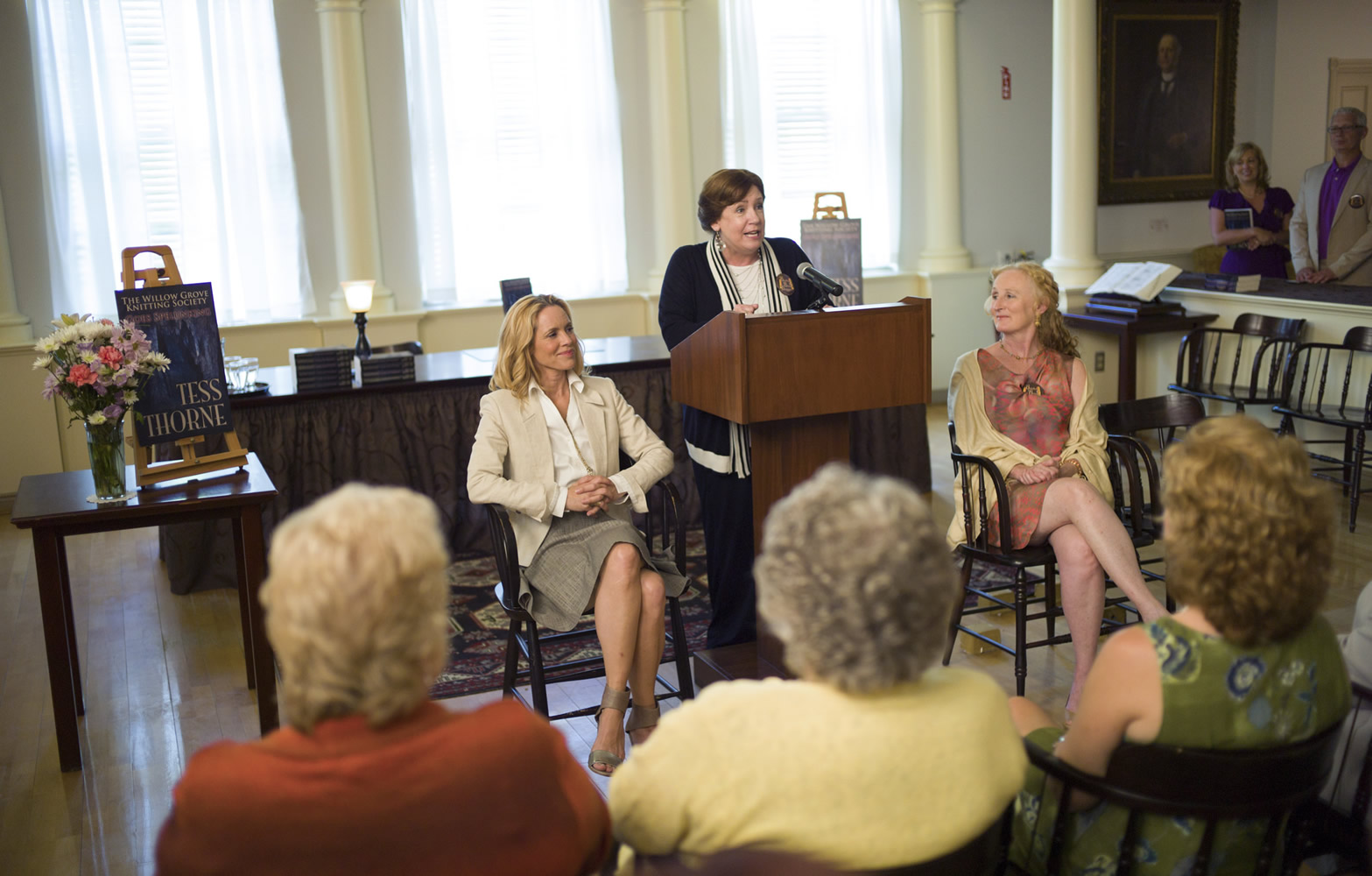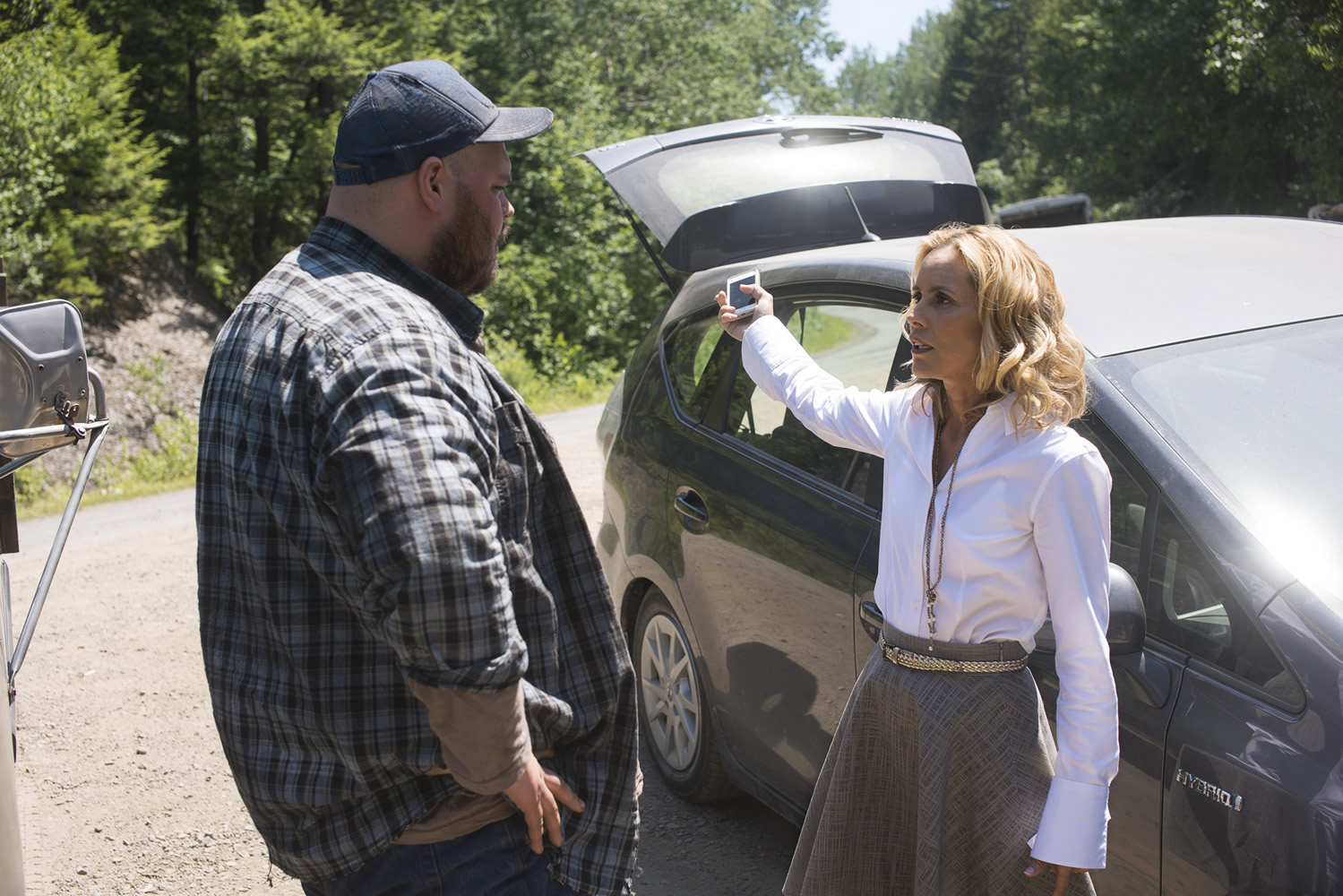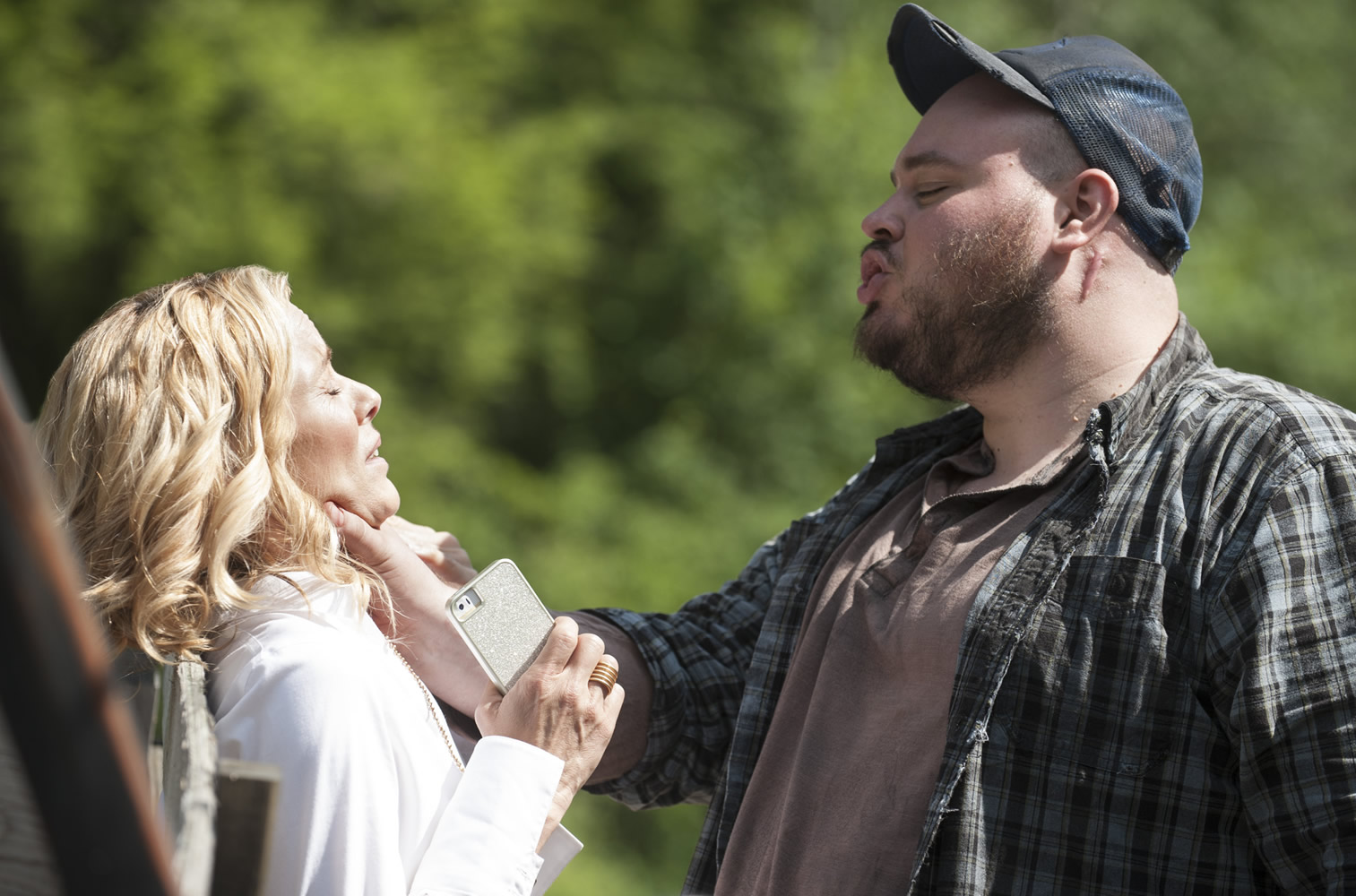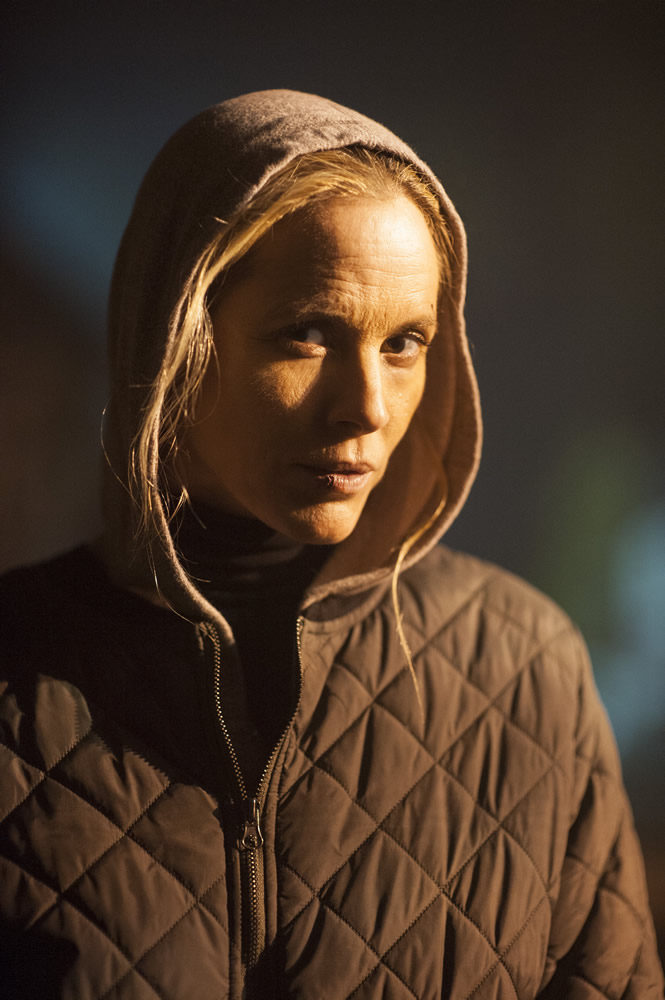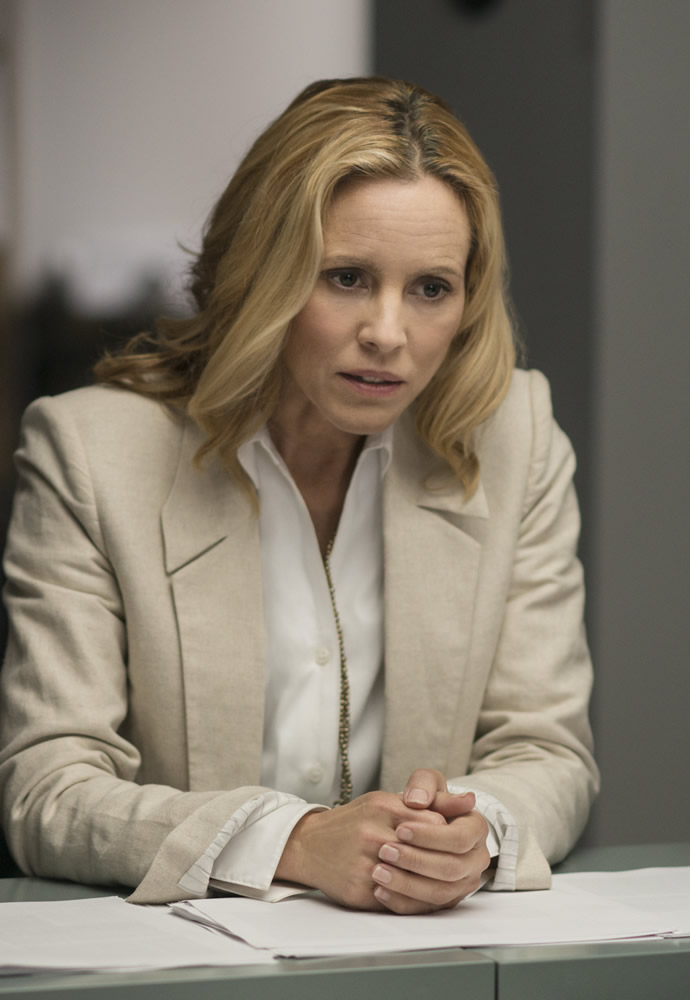 Posted: August 25, 2014, 09:09:51
Section: Film » Big Driver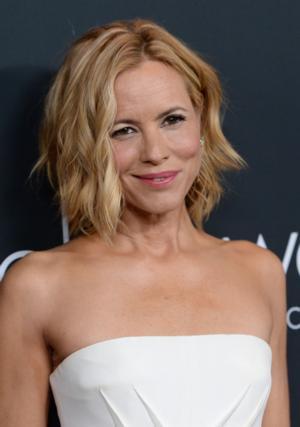 My good friend over at Talk Stephen King reports that the Movie version of Big Driver Premiers October 18. boardwayworld.com just ran an article about it and here are the hard facts:

- Premiers Sunday, October 18 at 8pm
- It is the first collaboration between Lifetime and King.
- The screenplay was adapted by Richard Christian Matheson. (son of the legendary Richard Matheson.)
- Directed by Mikael Salomon.
- Big Driver stars Maria Bello, Olympia Dukakis, Joan Jett, Ann Dowd, and Will Harris.
The movie is produced by Ostar Productionsand executive produced by Bill Haber and Jeffrey Haye.
Posted: August 23, 2014, 23:04:28
Section: General news » Podcast

With your hosts Hans Lilja of Lilja's Library and Lou Sytsma.
Welcome to
Episode 34
of
The Stephen King Podcast
!
We're Back! After a summer hiatus we return with a KING Sized Episode and special returning guest - writer and Stephen King expert -
Bev Vincent
.
We have a lot of
Stephen King news
covering movies, tv series, stage, and of course books.
Bev joins us to talk about
Haven
as we talk about our thoughts on the series past seasons and the upcoming Season 5. Bev shares what he did on his summer vacation which included a
set visit
to
Haven
.
Then
Bev
sticks around and we compare notes on the current season of
Under The Dome
.
Before
Bev
leaves us, he sets our old school King horror taste buds salivating with his nonspoilery thoughts on
King's next book - Revival
- which he just finished reading. To say we are left chomping at the bit to get our hands on this is a vast understatement.
We hope you enjoy this episode and, as usual, we want to hear from you.
Good or bad, we want it all!
You can leave us comments, questions, topic suggestions at:
1) FaceBook -
Lilja's Library
2) Audio Message -
Speak Pipe widget
on the right hand of the podcast page (send voicemail)
In this podcast:
1) 00:00 -
Intro
2) 00:56 -
Podcast Setup
3) 02:05 -
From The Death Room - The Latest Stephen King News
4a) 23:06 -
Reviews From The Night Shift -Haven
4b) 59:55 -
Under The Dome
4c) 01:34:43 -
Revival - nonspoilery first impressions
5) 01:38:46 -
Signoff
6) 01:40:43 -
Outre
Podcast edited by Lou Sytsma

Intro Music - Don't Fear The Reaper - Blue Oyster Cult

Outro Music - Stand By Me - Ben E. King

iTunes - The Stephen King Podcast.

RSS Feed - RSS.

Direct Download Link -
The Stephen King Podcast - Episode 34
(Click to play, right click and Chose 'Save Link As' to save the file)
Support The Show - Thank You!
Posted: August 23, 2014, 22:52:33
Section: Film » The Stand
Could Matthew McConaughey play Flagg in the upcoming remake of The Stand? Well, several sources reports that Warner and Josh Boone wants him to. What do you think about McConaughey as The Walking Dude?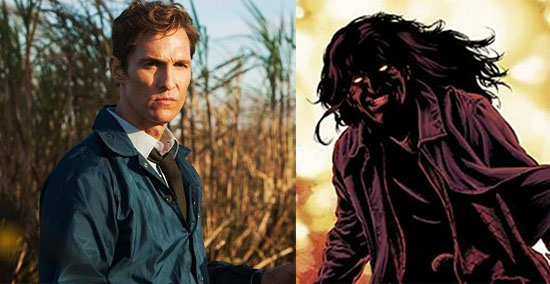 Thanks to Anders Jakobson and Lou Sytsma
Posted: August 22, 2014, 11:48:05
Section: TV » Haven
Pre-order season 4 of Haven now. The DVD is released on August 26th but you can pre-order it today.