LATEST NEWS
Posted: December 19, 2014, 13:01:12
Section: Book » Mr. Mercedes (The Bill Hodges Trilogy #1)
Looks like Mr Mercedes has been released in more languages than I thought and thanks to everyone that told me about them. Most of the editions have either the US, UK or a very similar cover but some countries stand out and do their own covers and for that (even if you like the cover or not) I think they need to be recognized. And here are three; Bulgaria, Ukraine and Russia. Is there more covers out there for Mr Mercedes that have their own look? Let me know!


Posted: December 19, 2014, 08:31:39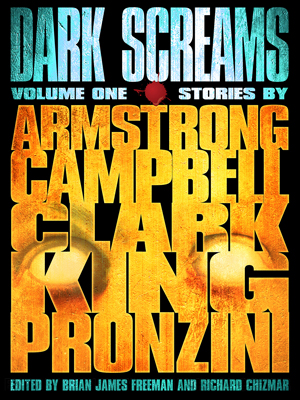 Have you ordered your copy of Dark Screams: Volume One? If not do it now. King's Weeds is included and it's the same version he publised in Cavalier back in 1976.
Posted: December 18, 2014, 15:03:55
Section: Book » Finders Keepers (The Bill Hodges Trilogy #2)
Here is the cover for the UK edition of Finders Keepers. A really nice cover if you ask me.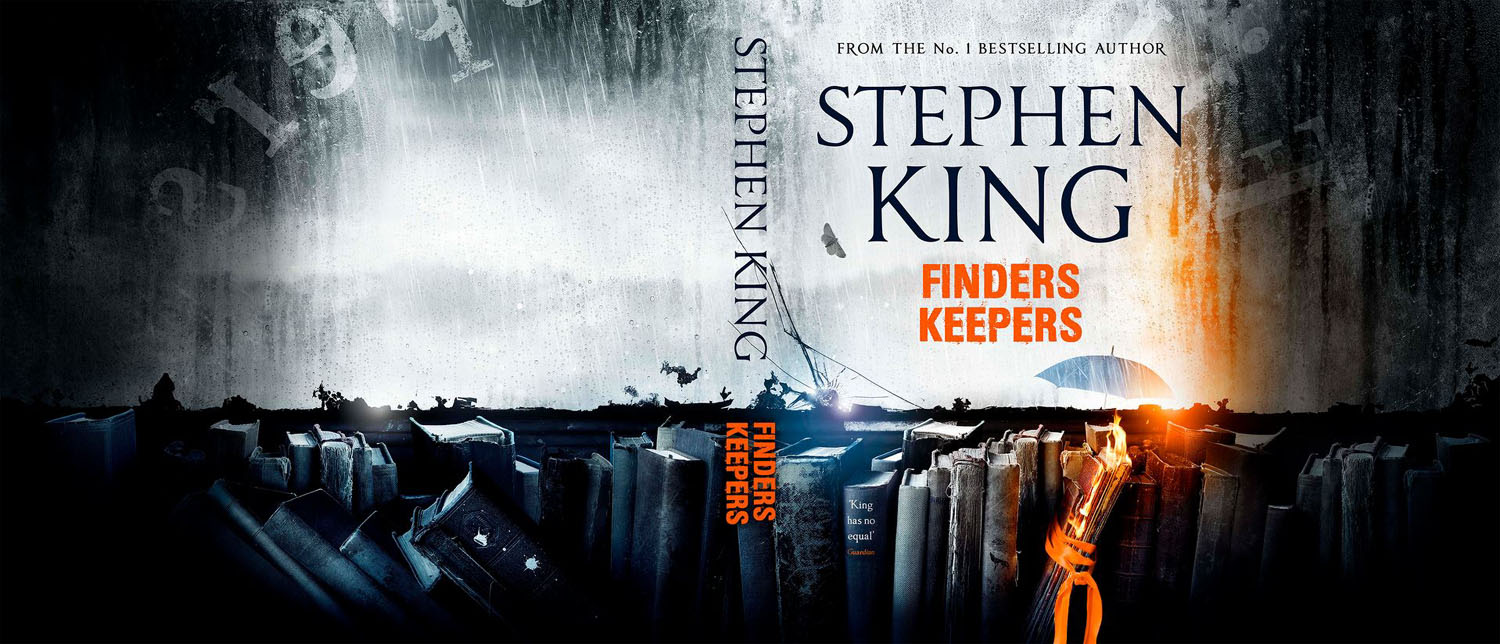 Posted: December 18, 2014, 13:59:39
Section: Book » Mr. Mercedes (The Bill Hodges Trilogy #1)
Its 198 days since Mr Mercedes was released and not it's starting to pop up in different translations as well. Here is a list of other languages the book has or will be released in. If your language is missing, let me know and I'll add it. Oh, and don't forget to send it a photo of yourself and the book when you get it. It would be fun to have some foreign editions as well.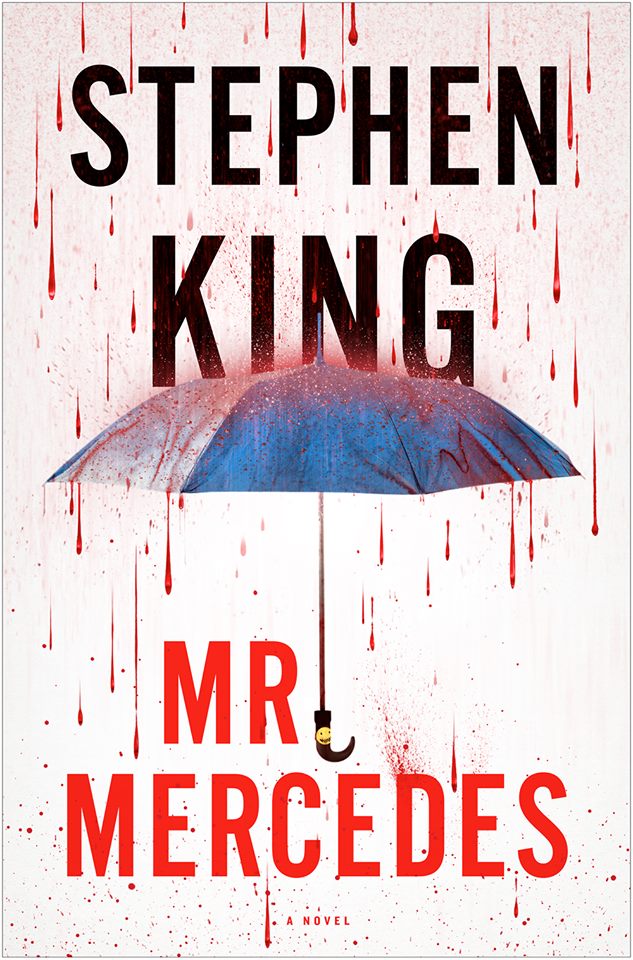 France: February 5, 2015
Sweden: May 22, 2015

Bulgaria: Released
Czech Republic: Released
Georgia: Released
Germany: Released
Greece: Released
Holland: Released
Hungary: Released
Italy: Released
Poland: Released
Russia: Released
Spain: Released
Turkey: Released
UK: Released
Ukraine: Released
USA: Released
Posted: December 17, 2014, 09:14:49
Section: Book » The Dark Tower Comic
Yes, this is King related and not about the TV series House of Cards. Marvel and Stephen King has announced the next installment of The Dark Tower comic book adaptation, Dark Tower: The Drawing of the Three – House of Cards. The first issue will be released in March, 2015.


Posted: December 16, 2014, 09:11:53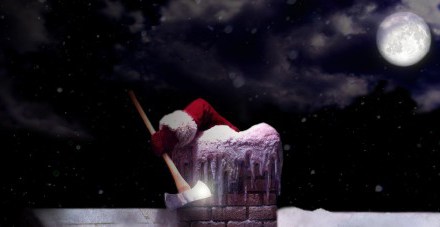 In about a week Christmas is here and hopefully you have gotten all your Christmas shopping done by now but if you haven't, here are some suggestions…
For the casual King reader:
Mr Mercedes
or
Revival
…or maybe both. Keep in mind though that
Mr Mercedes
is out in paperback on January 6 so that one might be worth waiting for if you are short of money.
For the dresser:
Get the new
Revival
clothes from Café Press. Personally I'd love a Crome Roses t-shirt (hint) :-)
For the die-hard fan:
Something signed. You can't go wrong with a signed book but be careful and make sure you get it for a reliable source.
For the listener:
As for the reader you can't go wrong with the two new books
Mr Mercedes
and
Revival
. But if the one getting it already have them why not going for some older book? There are a lot of audiobooks out there. Why not a copy of
11/22/63
or
Big Driver
and
A Good Marriage
?
For the non-reader:
Pre-order
Big Driver
on DVD. It's a good movie but unfortunately it's not released until January 27.
For the one who gets it all him or herself:
Pre-order
Finders Keepers
and / or
The Bazaar of Bad Dreams
before they get a chance to get them.
For Lilja:
Keep coming back to the site, facebook and twitter page and talk King! I love to interact with you all and I hope we will keep doing it during 2015 as well! And maybe some audio comments for the podcast…
Do you have other suggestions on gifts for King fans? What would you like for Christmas? Post in the comment below or on
facebook
and
twitter
.
Posted: December 15, 2014, 16:26:31
Section: General news » Podcast

With your hosts Hans Lilja of Lilja's Library and podcaster - Lou Sytsma.
Welcome to
Episode 39
of
The Stephen King Podcast
!
We take a moment to reflect on the passing of
Rocky Wood
.
Included is the latest
Stephen King news
plus our thoughts on the latest
Stephen King book - Revival
.
We also discuss in depth the possible implications of
director Josh Boone
's interview by Kevin Smith on Hollywood Babble On about
The Stand
.
We hope you enjoy this episode and, as usual, we want to hear from you.
Good or bad, we want it all!
You can leave us comments, questions, topic suggestions at:
1) FaceBook -
Lilja's Library
2) Audio Message -
Speak Pipe widget
on the right hand of the podcast page (send voicemail)
In this podcast:
1) 00:00 -
Intro
2) 00:56 -
Podcast Setup
3) 01:50 -
From The Death Room - The Latest Stephen King News
4) 21:36 -
Reviews From The Night Shift - Revival
5) 35:35 -
Reviews From The Night Shift - Director Josh Boone
6) 58:06 -
Signoff & Next Podcast Preview
7) 58:57 -
Outre
-------------------------------------------------------------------
Intro Music - Don't Fear The Reaper - Blue Oyster Cult
Outro Music - Stand By Me - Ben E. King
-------------------------------------------------------------------
iTunes
-
The Stephen King Podcast
.
-------------------------------------------------------------------
RSS Feed
-
RSS
.
-------------------------------------------------------------------
Direct Download Link - The Stephen King Podcast - Episode 39
(Click to play, right click and Chose 'Save Link As' to save the file)
-------------------------------------------------------------------
Support The Show - Thank You!

Posted: December 10, 2014, 13:20:52
Here is a book about King's work. It's focused on the French market and in French but if you understand that, please check it out. And for the rest of us, when will there be an English translation?

"Les adaptations de Stephen King", is a french book about Stephen King's adaptations, but in a wide meaning of the word "adaptations" : it is not solely about the movie adaptations (the movies / series / short movies, dollar babies / documentaries / theater, musical / cameos is the biggest section of the book), but it also deals with the video games, the illustrations, the comics & graphic novels, the musical adaptations (which includes subsections about Stephen King as a singer / Stephen King as a reader of audiobooks / Stephen King's essays ins albums), and the french translations.
This 2014 version is available worldwide on amazon, for about 10€ / $10 / £8, or as an ebook for 2€. Furthermore, the Club Stephen King organise a contest with 10 ebooks given away, and they will add another 10 ebooks for each 100 social shares on Facebook / Twitter.
Here is the link on my website about the book+contest :
http://club-stephenking.fr/2027-les-adaptations-de-stephen-king-livre
Here is the amazon.com link :
http://www.amazon.com/gp/product/2953848312/?tag=csk21-20
And the text from the back cover:
"You love Stephen King books, but have you ever wondered :
- If you have seen all the movies based on Stephen King's work?
- If you are missing some of the DVDs?
- If one of the stories that you love have been adapted? With which actors?
- You have noticed Stephen King in a movie, but you are not sure.
- Where to find documentaries about Stephen King?
- If there are video games or comics based on his work?
Have you read everything that had been published in France?
As a french collector, you are looking for a first edition but do not know his specifics?
This book will help you answering all those questions, but also fullfilling your movie collection!
Posted: December 10, 2014, 13:20:50
Richard Chizmar and Brian James Freeman of Cemetery Dance Publications have joined forces with the cutting edge team at Hydra, a division of Random House, to launch a series of horror eBook anthologies called Dark Screams that will collect horror stories from the best authors working in the business today!

About the Book:
Stephen King, Kelley Armstrong, Bill Pronzini, Simon Clark, and Ramsey Campbell are the first contributors to a mind-bending new series of short-story collections that push the boundaries of horror and dark suspense to the bleeding edge. From Brian James Freeman and Richard Chizmar of the acclaimed Cemetery Dance Publications, Dark Screams: Volume One reaches across genres to take readers beyond the precipice of mortal toil and into the glimmering void of irreality and beyond.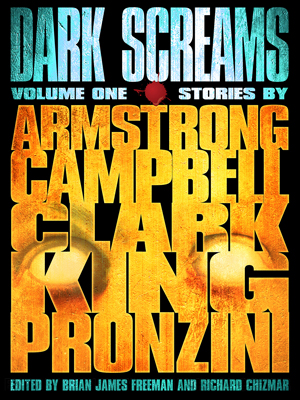 WEEDS by Stephen King
When a meteorite lands on his property, Jordy Verrill envisions an easy payday. Unfortunately for Jordy, this is no ordinary rock—and the uncompromising force inside has found its first target.

THE PRICE YOU PAY by Kelley Armstrong
Never pay more than you owe. Sounds like easy advice to follow. But for Kara and her childhood friend Ingrid, some debts can never be repaid . . . especially those tendered in blood.

MAGIC EYES by Bill Pronzini
Edward James Toliver has found a weary sort of asylum among the insane. He knows he's not one of them—but how can he tell anyone about the invaders without sounding that way?

MURDER IN CHAINS by Simon Clark
Imagine awaking to find yourself in an underground vault, chained by the neck to a murderous lunatic, a grunting goliath who seems more animal than man. What would you do to save yourself?

THE WATCHED by Ramsey Campbell
Little Jimmy gets a glimpse of the cold truth when he finds out that it's not always what you see that can get you into trouble; it's who knows what you see.
Posted: December 6, 2014, 00:35:03
Section: Film » It
Finally some IT news has been arriving. According to the project's producer Dan Lin the plan is to start official prep in March for a summer shoot. Lin also says his big plan is to split King's sprawling novel into two movies.


"The book is so epic that we couldn't tell it all in one movie and service the characters with enough depth. The first film, then, will be a coming-of-age story about the children tormented by It, while the second will skip ahead in time as those same characters band together to continue the fight as adults."

All though Fukunaga is only committed to directing the first film, Lin says the in-demand helmer is currently closing a deal to co-write the second.
When King read the script his comment was this:

Go with God, please! This is the version the studio should make.

Thanks to Lou Sytsma, Troy Tradup and Rick Urban.