LATEST NEWS
Posted: March 11, 2014, 07:18:12
Veryfinebooks is running a Haven Foundation Charity Auction that I recommend you check out! You can find it here. One of the titles being auctioned is extra special to me...


Announcing our Haven Foundation charity auction!

Win something special for your Stephen King collection and help out a great cause at the same time. 100% of the proceeds will go directly to the Haven Foundation. This is a seven day auction that ends Sunday, March 16th. Bidding starts at only $1 and the highest bidder will win, so bid with confidence and bid often! Thee auction includes free Shipping within the US.

"The Haven Foundation gives financial assistance to provide temporary support needed to safeguard and sustain the careers of established freelance artists, writers and other members of the arts and art production communities who have suffered disabilities or experienced a career-threatening illness, accident, natural disaster or personal catastrophe. Grants are awarded and renewed at the discretion of the Haven Foundation Board. The Haven Foundation is a national, nonprofit organization."

Posted: March 10, 2014, 22:37:56
Section: Film » It
True Detective director Cary Fukunaga will reportedly direct adaptation of Stephen King's IT.


"… Cary Fukunaga is writing and directing Stephen King's It for me, and I'm really excited for that. So I'm hoping that'll be his next movie after the indie he's shooting in Africa. So I love what he did with True Detective. I think it's a great sample for Stephen King's It. So I'm really excited about that."

Read more
here
.
Thanks to Lou Sytsma
Posted: March 10, 2014, 00:51:34
Here is what we can look forward to from King in 2014!


Posted: March 9, 2014, 20:38:08
Section: General news » Podcast

With your hosts Han Lilja of Lilja's Library and Lou Sytsma.
Welcome to
Episode 29
of
The Stephen King Podcast
!
As usual, we bring you the latest
Stephen King News
.
With so much Stephen King material being adapted for TV, Hans and Lou go prospecting through his back catalogue to see if we can mine it for other possible TV series. The results may surprise you. Plus some of our listeners put forth their picks too.
We hope you enjoy this episode and, as usual, we want to hear from you.
Good or bad, we want it all!
You can leave us comments, questions, topic suggestions at:
1) FaceBook -
Lilja's Library
2) Audio Message -
Speak Pipe widget
on the right hand of the podcast page (send voicemail)
In this podcast:
1) 00:00 -
Intro
2) 00:56 -
Podcast Setup
2) 01:19 -
From The Death Room - The Latest Stephen King News
3) 18:20 -
Speculation Feature - Stephen King Short Stories That Could Be TV Series
4) 52:18 -
Preview of Podcast 30 And Signoff
5) 54:20 -
Outre
Podcast edited by Lou Sytsma
Intro Music - Don't Fear The Reaper - Blue Oyster Cult
Outro Music - Stand By Me - Ben E. King
iTunes
-
The Stephen King Podcast
.
RSS Feed
-
RSS
.
Direct Download Link
-
The Stephen King Podcast - Episode 29
(Click to play, right click and Chose 'Save Link As' to save the file)
Support The Show - Thank You!
Posted: March 8, 2014, 23:56:10
Section: Book » Revival
Here is the US cover for Revival. Definitley not the best one if you ask me... What do you all think?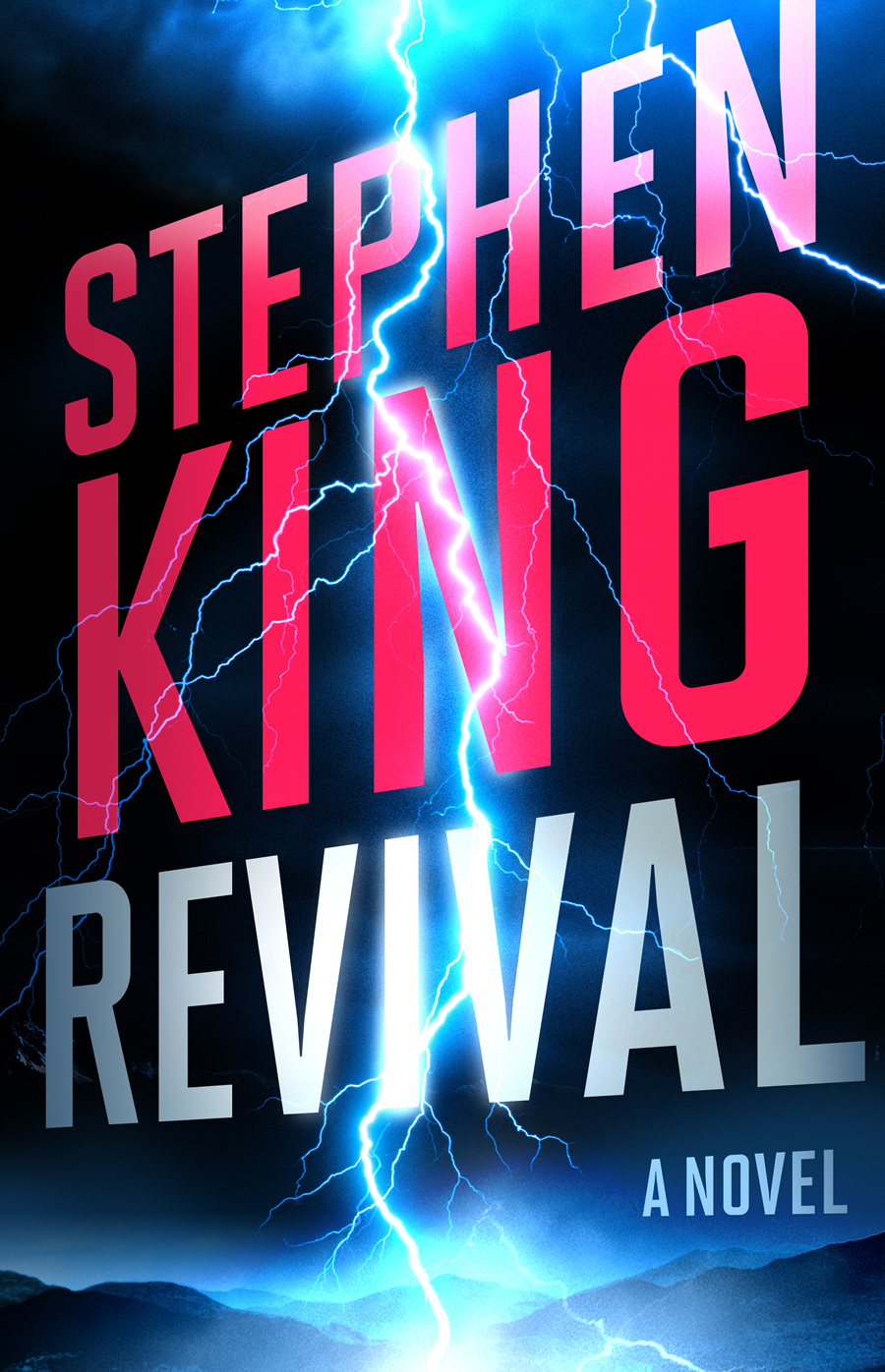 Thanks to Anders Jakobson and Rick Urban
Posted: March 8, 2014, 23:50:56
Section: Book » Bad Little Kid
Posted: March 6, 2014, 15:40:11
Section: Book » Bad Little Kid
Today it was confirmed that the French version of Bad Little Kid, Sale Gosse in French will be 68 pages long.
Posted: March 5, 2014, 15:09:24
Section: Book » Mr. Mercedes
King posted this on facebook.


Will Patton is back as the narrator for the MR. MERCEDES audiobook. Will narrated the audiobook edition of DOCTOR SLEEP to great acclaim: he's nominated for an Audie Award for Best Male Solo Narration and the DOCTOR SLEEP audiobook was chosen as the 2013 Audiobook of the Year by Audible.com.

Posted: March 4, 2014, 08:56:03
Section: Film » Under the Dome
Press release on Under the Dome season 2.


CBS'S HIT SUMMER SERIES "UNDER THE DOME" BEGINS PRODUCTION ON SEASON TWO TODAY IN WILMINGTON, N.C.

Premiere Episode Written by Bestselling Author and Executive Producer Stephen King

March 3, 2014 – Production begins today in Wilmington, N.C. on the sophomore season of CBS's hit summer series UNDER THE DOME. Executive producer Stephen King, the bestselling author of the novel the series is based on, wrote the first episode, which will be directed by executive producer Jack Bender.

The second season of UNDER THE DOME premieres Monday, June 30 (10:00 – 11:00 PM, ET/PT) on CBS. UNDER THE DOME was the #1 program last summer, with an average of 15.06 million viewers and 3.9/11 in adults 18-49, making it the most-watched scripted summer series in 21 years. UNDER THE DOME is licensed in 200 markets worldwide by CBS Studios International and is off to strong starts in countries where it has already premiered.

UNDER THE DOME is the story of a small town that is suddenly and inexplicably sealed off from the rest of the world by an enormous transparent dome. The town's inhabitants must deal with surviving the post-apocalyptic conditions while searching for answers about the dome, where it came from and if and when it will go away.

UNDER THE DOME is produced by CBS Television Studios in association with Amblin Television. Steven Spielberg, Stephen King, Neal Baer, Justin Falvey, Darryl Frank, Stacey Snider, Jack Bender and Brian K. Vaughan are executive producers.

Posted: March 3, 2014, 23:09:15
Section: Film » Under the Dome
Here is an article about season 2 of Under the Dome called Wilmington goes back 'Under the Dome' as season two production starts.