LATEST NEWS
Posted: May 20, 2013, 16:01:08
Section: Book » Joyland
Click on the covers to see were they are from.
Posted: May 20, 2013, 15:29:32
Section: Book » Joyland
Looks like there won't be an eBook version of Joyland according to Vulture.


Stephen King, e-book champion and veteran of roughly every major publishing format available, is opting to keep his new horror novel Joyland strictly as a paper book. "I have no plans for a digital version," King says. "Maybe at some point, but in the meantime, let people stir their sticks and go to an actual bookstore rather than a digital one." Does King count Amazon as an "actual bookstore," though? Because Joyland is available for pre-order there. Also: What does "stir their sticks" mean?

Thanks to Lou Sytsma
Posted: May 20, 2013, 15:21:28
Section: Film » The Ten O'clock People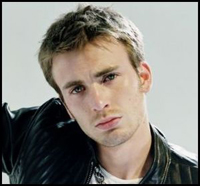 Looks like Justin Long might be replaced by Chris Evans in The Ten O'Clock People. Here is the news from Dread Central.


With Tom Holland's adaptation of Stephen King's The Ten O'Clock People currently making the sales rounds at Cannes, word has come that Chris Evans (Captain America, Snowpiercer) is in talks to replace Justin Long, who had to drop out due to a scheduling conflict.

Per Deadline, the plan is to shoot The Ten O'Clock People, an adaptation of King's short story of the same name that was first published in Nightmares and Dreamscapes in 1993, this fall in Atlanta. Holland, the 1980s horror maven who wrote and directed Fright Night and Child's Play and previously tackled King's Thinner and The Langoliers, will direct.

Thanks to Ari
Posted: May 20, 2013, 13:16:10
Section: Film » Under the Dome
Mackenzie Lintz will play Norrie Calvert in Under the Dome. Here is what the official site said about it: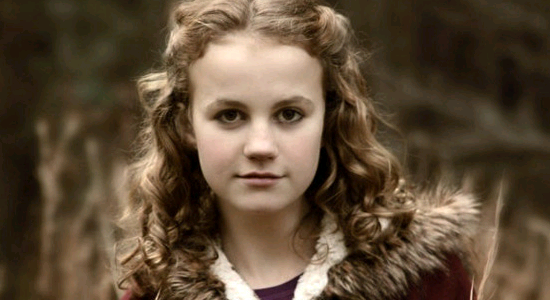 With all of the news about CBS' Under the Dome, Stephen King's new books, and Joe Hill and Owen King's new works, I completely have been neglecting to announce the emergence of a new significant Under the Dome actor. Well, actually, I was aware of her presence for months now. However, I was not sure how major her role was until recently. Her name is Mackenzie Lintz. This young actor is relatively new to professional acting, since she's, well, so young and all. However, Mackenzie has already racked some impressive credits before getting cast as Norrie on Under the Dome. These small projects include The Hunger Games, and the TV series, Drop Dead Diva. She comes from an acting family. Her sister, Madison is an actor with credits like AMC's The Walking Dead and Parental Guidence. Her brother, Matt, is a young actor who was a recent episode of NBC's Revolution, which films in the same town (Wilmington, North Carolina) that UTD does. She also has another brother, Macsen, who appeared in Scary Movie 5. This is definitely her first Stephen King-related project.

Posted: May 20, 2013, 12:13:45
PS Publishing will release anniversary editions of Skeleton Crew and Thinner. Here is the news from Fire Wire:


PS Publishing To Release Special Slipcased Anniversary Editions of Stephen King's Thinner & Skeleton Crew In The Spring of 2014

Next year (spring and late winter respectively), PS Publishing will release special slipcased Anniversary editions of Stephen King's Thinner (originally published under the by-line of Richard Bachman) and Skeleton Crew.

Stepping up to the plate for artwork chores on Thinner is Les Edwards while multiple Jack Kirby Award-winning comic book artist Stephen R. Bissette is already going hell-for-leather on color spreads for Skeleton Crew plus art-headers for each story.

The publisher is planning on including Pete Von Sholly's storyboards for Frank Darabont's movie adaptation of The Mist.

Future updates regarding these two books will include: the details of introductions, afterwords, signatures, etc.

Posted: May 17, 2013, 12:34:09
I had totally missed this and only just found it the other day over at Charnel House/:


MAJOR UNPUBLISHED WORK NEWS! Recently, news of a previously unheard-of Stephen King work leaked to the internet. King experts didn't know about it. I didn't know about it. The only people who knew about it were Stephen King and the person for whom he wrote it (more details as I get them).

The work is called "Phil & Sundance", an unfinished 80-page novella Stephen King wrote in 1987. Numerous sources have checked and it is, indeed, a legitimate Stephen King piece of fiction. French website Club Stephen King posted a scan of the very first page, with a note from King on it, indicating that it might be a piece intended for young people. You'll see that page to the right (click on it to read it more clearly).

Right now, no one knows what the plans are for "Phil & Sundance." Will King finish it and publish it? Will he post the unfinished work to his site, a la The Cannibals? Will it remain unfinished and unpublished, like "Comb Dump"? No one knows. In any event, this is one of the most exciting Stephen King finds in the last decade, and you can expect the Stephen King community to be abuzz about it for awhile. As of right now, books by Justin Brooks (Stephen King: A Primary Bibliography) and Rocky Wood (Stephen King: Uncollected, Unpublished) are delightfully out-of-date.

Posted: May 17, 2013, 11:10:35
Section: Film » Under the Dome
Here is a new trailer for Under the Dome and after seeing it I can just say, Wow, this could be one of the best TV series based on a King book ever! Only 38 left...


Posted: May 17, 2013, 10:07:14
Section: Film » The Dark Tower
Here are the latest news about The Dark Tower Movie.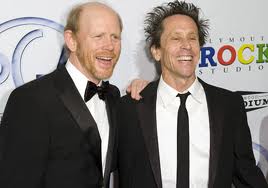 After getting rejected by two studios on an ambitious multi-platform treatment of Stephen King's seminal novel series The Dark Tower, Grazer, Howard, Akiva Goldsman and King streamlined their original ambition to adapt nine volumes into three features and two limited-run TV series. Now, Media Rights Capital is committed to make a single movie with Russell Crowe as the gunslinger Roland Deschain, with more movies coming if the first gets results. This isn't set in stone, as Grazer tells me that he has just been approached by a Silicon Valley investor willing to finance Dark Tower as originally constructed, Now it's a matter of deciding what path to take.

So, what do you Think? Will Russell Crowe be a good Roland?
Thanks to Herbert, Anders and Ari
Posted: May 17, 2013, 10:03:37
This was released on King's site:


On June 18, 2013, a new eBook will be released by Coliloquy.com titled Hard Listening, an anthology written by members of the Rock Bottom Remainders. Of particular interest to fans of Stephen's: his contributions to the book include a new essay, a new short story, and several candid email exchanges. There is also a featured writing contest, in which several of the authors (including King) contributed short stories written in the author's style. Readers then get to vote on which piece was actually written by King before seeing the results.

From the table of contents we learn that there will be letters and an essay from King called
Just A Little Talent by Stephen King
.
Read more
here
and check out an excerpt
here
.
Posted: May 17, 2013, 09:01:52
Section: Book » Joyland
Here is a first, mostley spoiler free, review of Joyland.