Tony Shasteen
Posted: October 28, 2009
_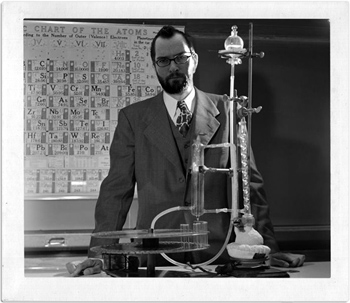 Lilja: For those who aren't familiar with who you are or your previous work, please tell me a little about yourself.

Tony Shasteen: I've been an illustrator since 1995. My illustration work has been seen in publications such as Playboy, Communication Arts and Spectrum, The Best In Contemporary Fantastic Art. My clients have included Coca-Cola, BellSouth, IBM, Siemens, Nascar, Business Week, Hasbro, White Wolf, Shadowrun, Ten Speed Publishing, Picador Publishing, Realms of Fantasy, DC Comics, Boom Studios, Markosia, Devil's Due, Dark Horse, Top Cow, Virgin and Image Comics. I was the illustrator on Image Comic's The Occult Crimes Taskforce (the O.C.T.), co-created by David Atchison and actress Rosario Dawson.

Lilja: How did you get involved with The Talisman?

Tony Shasteen: I was approached by Random House/Del Ray early last November asking if I would be interested in the project. I've been a fan of Mr. King's and Mr. Straub's work for many years, and I told them it would be an honor to be involved in this project. My schedule was free when they needed me, and a two year commitment would work out perfectly.

Lilja: Where you a big fan of Stephen King's work before this? Had you read much of his books?

Tony Shasteen: I have read a lot of his work. I didn't realize just how much until I unpacked boxes of books a few months ago. I had read quite a bit more than I previously thought! I'm also an audio book listener. Since I'm sitting at the drawing board and computer all day I use these to keep me entertained while I work. I have a good number of Stephen King audio books as well.

Lilja: How much of the issues have you already illustrated?

Tony Shasteen: I'm currently half way through issue three. I should have the rest of the issue wrapped up within the next few weeks. I have a couple scripts ready and waiting after that.

Lilja: Is there any one part of the book that you look forward to a little extra?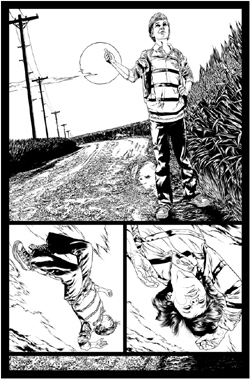 Tony Shasteen: I think the Wolf rampage in Sunlight's house will be a blast to illustrate. It's going to be extremely dark and scary. The train ride to the finale should be pretty interesting as well. Really, I think the whole book is going to be fun. I can't think of any part that isn't going to be great.

Lilja: Have you gotten any reaction from Stephen King or Peter Straub about your work with The Talisman?

Tony Shasteen: I've been told the authors love the work but I haven't heard from them directly. I was told that the authors personally picked me, and it was quite the shock. I drew a batch of Wolverine sample pages years ago and I was told that Stephen King imagined Wolverine the same way. That was quite the compliment. Especially because I don't draw the handsome Hollywood version of Wolverine!

Lilja: Is it extra nervous to illustrate a Stephen King and Peter Straub book or is it just like any other job?

Tony Shasteen: There is a little extra high stress. I know a lot more people will see this project than any other project I've worked on before. Also, the authors see everything I do, so there's an added level of nervousness there as well! On a daily basis I don't think about it though. I just get up and get to work. I do my best to keep on schedule, so that doesn't leave a lot of time to be nervous.

Lilja: Do you have any favorite character in The Talisman, someone that is extra fun to illustrate?

Tony Shasteen: I love drawing Jack. He's a lot of fun. I have to turn my acting side of the brain on, since he goes through such the roller coaster, I get to draw him in a lot of emotional states. Plus, I have two boys close to Jack's age, so it's close to my heart. Morgan of Orris is also fun. Both he and his twinner are so nasty. For the most part, the nastier the character is, the more fun they are to draw. I can't wait to get to Wolf in all his glory!

Lilja: How much inspiration do you draw from the book compared to Robin's manuscript?

Tony Shasteen: I'd say I draw as much inspiration from the book as I do the script. Because I've read the books I have a deeper understanding of the story than any other book I've worked on. Robin is a wealth of knowledge. She understands that entire King world and how it's connected to all the other novels. She's able to break it down to it's simplest form. Robin has been great. She's kept me part of the process at every step. She's extremely interested in my input, but I have such respect for her work that I try to change as little as possible when I draw the pages. She's an absolute dream to work with!

Lilja: How long do you plan illustrating The Talisman will take? I take it you're in for the entire series?

Tony Shasteen: It takes about six to 8 weeks per issue for me to illustrate. I should be working on it for the next year and a half or so.