Michael Martin is the propmaster on the show Castle Rock and is responsible for all the things you see in the show. I thought it would be interesting to hear more about this and got a chance to talk to Michael about it. Here is what he said...

Lilja: Can you tell me a bit about yourself?

Michael Martin: I am a prop master based in New Orleans, LA. I've been in the film and television industry for about 30 years, working mostly in the prop side of things. Over the years, I've done feature films, commercials and music videos. This is my IMDB

Lilja: You work with props. Can you tell me a bit about what that means?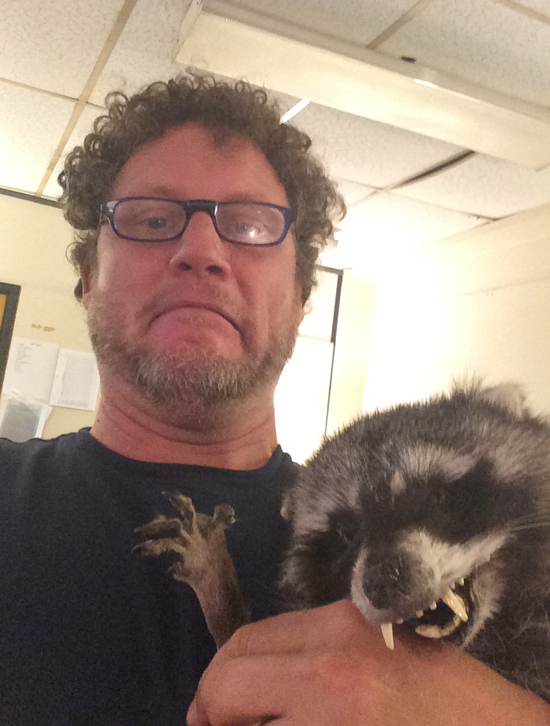 Michael Martin: As a propmaster, I am responsible for all hand props. This includes rings, watches, food and weapons. It usually does not include furniture, scenic elements or costume items.
I am also in charge of a crew of prop assistants who help run the set. They are responsible for the day to day set operations which include proper use of the props as well as their continuity between scenes or episodes.

Lilja: Another propmaster told me that he was responsible for everything an actor or actresses touched in the show. Is it the same for you?

Michael Martin: That is probably the best short description of the job.

Lilja: Is it correct that your work starts prior to the filming itself so that everything is ready when the cast and crew arrives. How much in advance did you start working on Castle Rock?

Michael Martin: There is always prep time involved with every project. I probably started 6 weeks before actual filming. This time is spent breaking down the available scripts, sourcing props and budgeting episodes.

Lilja: Do you have a great imagination and knowledge on how things should look? I guess you must since not everything can be described in the script.


Michael Martin: It's more important have a good sense of how things should look before you try to create new things. A prop needs to be recognizable first and then it can be interesting.

Lilja: Castle Rock isn't based on a specific book. Did you read all the different Castle Rock stories to prepare or did you just focus on the script?

Michael Martin: I focused on the story and the universe that we were creating. Castle Rock was significant as a location only in that it is a small town in the state of Maine where odd things are happening.

Lilja: What was your biggest challenge with Castle Rock?

Michael Martin: The biggest challenge was not knowing what was coming next. For each episode, we had a working script and maybe a draft of the next one.

Lilja: What happens to all the props when the show is over? Do you store it all for upcoming projects or do you sell it/throw it away?

Michael Martin: Unless they were rented or destroyed in filming, the props were catalogued and stored at the stage in Devens, MA. There is always a chance that things will be needed for reshoots or even the following season.

Lilja: Are you always on the lookout for stuff that you can use in a movie or a TV show? Like when you're out doing some private shopping.

Michael Martin: I've been doing this for over 20 years and have run out of storage space for things that I might need. However, I've become pretty good at remembering where I have seen something in case I do need it.

Lilja: How does it feel to know that your work is at its best if no one notices it?

Michael Martin: I think it's important that the actor handling the prop is comfortable with it. When this happens, I feel like I've done a good job.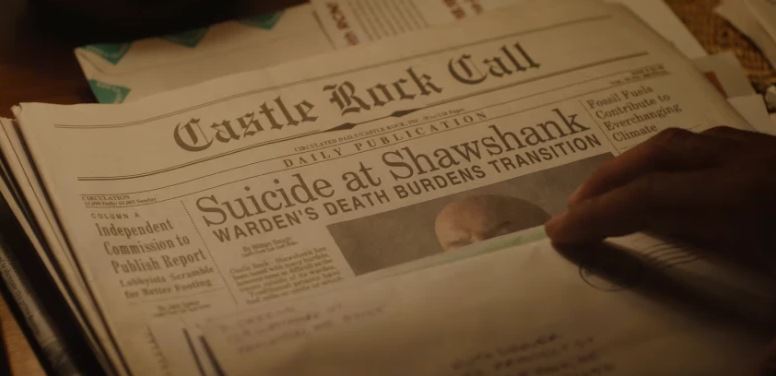 Lilja: Do you scan sites like IMDB.com for mistakes fans have discovered?

Michael Martin: I don't pay that much attention to IMDB. For every mistake seen on camera, I've made about ten during production.

Lilja: Are you a fan of Stephen King?

Michael Martin: I have always been a fan of Stephen King especially the film and television adaptations.

Lilja: Have you been involved with other Stephen King productions?

Michael Martin: Castle Rock is the only Stephen King production I have been involved with, but I'd love to do more.