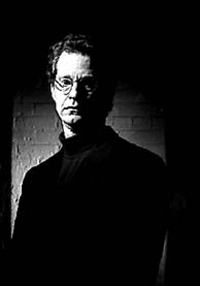 I got an interview with Ridley Pearson that recently was revealed as the author of the book The diary of Ellen Rimbauer: My Life at Rose Red. Here he talks about a TV-movie version of the diary and how he came about to write the book.

Lilja: Hi Ridley, thanks for granting me this interview! Could you tell me a bit about yourself.

Ridley Pearson: I "started out" as a road musician, playing for about 10 years, while using my days to write (scripts at first, then novels). After 8 1/2 years of writing without pay, I got my first novel published, appropriately titled: Never Look Back. I'm now working on my 20th novel, under various names, including Joyce Reardon, used for The Diary Of Ellen Rimbauer.

Lilja: Can you reveal what other names you have used?

Ridley Pearson: I've published three straight ahead "mysteries" under Wendell McCall.

Lilja: How did it happen that you wrote the book The Diary of Ellen Rimbauer? Was it your idea or King's?

Ridley Pearson: My publisher got wind of Rose Red, and Steve and ABC allowed me to read the script, with an eye toward a tie-in. I saw the Diary mentioned throughout the script, and Steve agreed to have me write the Diary. He was swamped at the time, and had little interest in doing it himself. He read the first few chapters, got a huge grin on his face and said, "You're having fun. Go for it." And I was off and running.

Lilja: Was it hard to keep it a secret? I'm not sure if you are aware about it but on the Internet people have been guessing on everyone from King's wife Tabitha, one of his children, Peter Straub, someone unknown, King himself so on and so on...

Ridley Pearson: I was required by contract to keep it a secret. ABC was extremely clear about that.

Lilja: Was there some hidden clues in the diary that (if read right) would have revealed that you wrote it? Other then that it was written in your style?

Ridley Pearson: Yes. And you're the first to ask. I planted the name of a character from my Lou Boldt series: Mama Lu, in Lou Boldt becomes Madame Lu in the Diary. In SEATTLE no less. I was sure someone would catch this, but they didn't. And, in The Art Of Deception there is a clue leading back to Ellen's Diary.

Lilja: Did you ever feel that they're where someone that was on the verge to reveal the secret or did you feel it was safe all this time?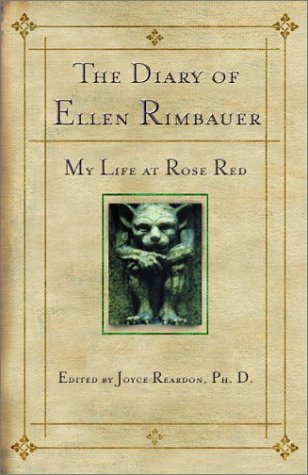 Ridley Pearson: I was VERY aware that the secret could break any time. I was with Steve, around the band, and he was talking about the project and not mentioning that it was secret, and I thought "if anyone can spill the beans, it's certainly Steve's right to. But it never leaked anyway. The trickiest job was for Bob Miller, Ellen Archer and those at Hyperion who knew. They rightly would not lie to the interested media, but they had to put them off and try to keep them off the proper scent. No easy task.

Lilja: Was it you or King that decided that it now was time to reveal who wrote the diary?

Ridley Pearson: Hyperion, ABC, Steve and I had all wondered when the best time was. After the paperback was released, we all agreed now was the time. Steve and his assistant, Marsha, were extremely generous to break the news on Steve's internet site.

Lilja: How much did King decide the plot of the diary? Did you get some guidelines or did he leave it all up to you?

Ridley Pearson: The only guidelines came out of the script itself. Joyce Reardon introduces us to Rose Red and to the lives of Ellen and John, and it was up to me to decide (invent) how they got to where they were by the time Joyce defines various parts of their lives.

Lilja: I must say that you really did get some nice connections to King in the diary. I'm thinking of (among others) the pizza guy in the miniseries (played by King) and the postman saying something like "Pisa for Rimbauers". Was this something that you set out to do intentionally or did it just happen?

Ridley Pearson: I put all sorts of jokes into the book to make Steve chuckle when he read it, and to mislead readers as to who wrote it. The whole idea was to make this look and feel like Ellen wrote it. Steve and I, from the start, liked the "joke" part of this almost more than anything else, that is, that a diary had been found and had inspired Rose Red from the start.

Lilja: You mentioned in a statement that ABC TV wanted to develop a two-hour movie of the diary. Has this gotten green lighted and if so, how far have they come with it? Will you do the script?

Ridley Pearson: We're working on it now. I'm writing the script. Not yet a green light, but we're very close.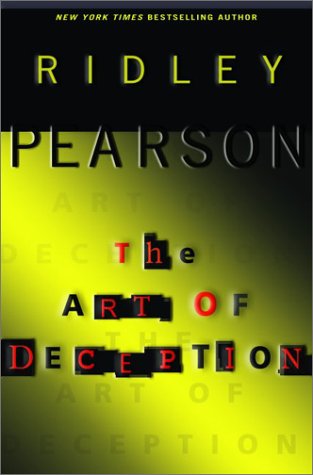 Lilja: Moving on to your other works. I haven't read any of your books (other then the diary that is). Which one would you recommend me to start with and why?

Ridley Pearson: I recommend the new book Art Of Deception, because I think it's my strongest to date. Fans of Steve's would also like, I think, The Angel Maker and Beyond Recognition and Middle Of Nowhere.

Lilja: What's up next for you? I understand that The Rock Bottom Remainders will do some gigs next year and that you also have a new book Art Of Deception out on August 6th that you're doing a book tour for.

Ridley Pearson: The 'Ders have a West Coast gig lined up for next April. (check out my website www.ridleypearson.com for updates under "appearances") Steve may or may not join us on this tour. There is a documentary film being shot (about the band) to tie into the tour.

Lilja: Speaking of The Rock Bottom Remainders. Will you guys ever release a new CD, video or book? I know from all the mails I get to my site that there are loads of fans out there that would love it if you did. Many of who, like myself, doesn't live in the US.

Ridley Pearson: If we ever released a CD, we'd damage the stereo that played it. There will be that documentary (about our friendships) I believe (hopefully not too much music!) The best bet is to come see us live.

Lilja: Can you tell me more about the documentary? When will it be released?

Ridley Pearson: If she arranges funding, it will be shot by Mary Kemper sometime early next year. I would imagine she would have a cut by fall of '03. Ms. Kemper's first film Wooster Street about a fine artist, has just been picked up by PBS.

Lilja: Thanks for talking to me Ridley it was a pleasure!