NEWS - A FACE IN THE CROWD
Posted: August 29, 2012, 10:50:58
Check out my review of A Face in the Crowd here. Please leave you comments about the book below.


Posted: August 22, 2012, 23:05:02
OK, the contest is over and we have two lucky winners that will each receive a copy of the audio edition of A Face in the Crowd but before I reveal who they are, here are the correct answers:

Question 1: King and O'Nan wrote Faithful together, what year was the book released in the US?
Answer 1: 2004

Question 2: What's the main characters name in A Face in the Crowd?
Answer 2: Dean Evers

Question 3: What country was first to publish King's book From a Buick 8?
Answer 3: Germany. They where about 6 month ahead of the US since the US and the UK switched the release of From a Buick 8 and Everything's Eventual.

Question 4: Name one person, except Stewart O'Nan, that King has collaborated with on a story.
Answer 4: Peter Straub and Joe Hill

Question 5: How many episodes has been released of The Lilja & Lou Podcast?
Answer 5: 6 episodes. One was divided in two parts though.

Question 6: How many discs will the audio edition of A Face in the Crowd have?
Answer 6: 1

Question 7: Who's narrating A Face in the Crowd?
Answer 7: Craig Wasson

And the winners are Sheila Buchholz and Robert Duling. Congratulations!
Posted: August 21, 2012, 09:20:36
Now you can get A Face in the Crowd as an eBook.


Posted: August 20, 2012, 22:12:41
Here is what the audio edition of A Face in the Crowd looks like.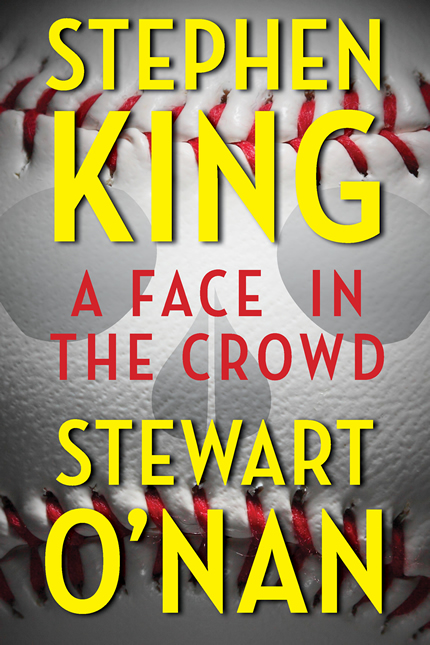 Posted: August 10, 2012, 00:36:45
Here you can listen to an excerpt from the upcoming A Face in the Crowd.
Posted: August 3, 2012, 14:10:39
Now you can pre-order A Face in the Crowd on iTunes. It's also stated that the book is 50 pages long.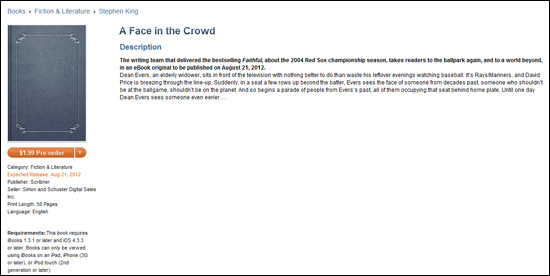 Thanks to Nick.
Posted: August 3, 2012, 10:10:11
Here is the UK cover for A Face in the Crowd.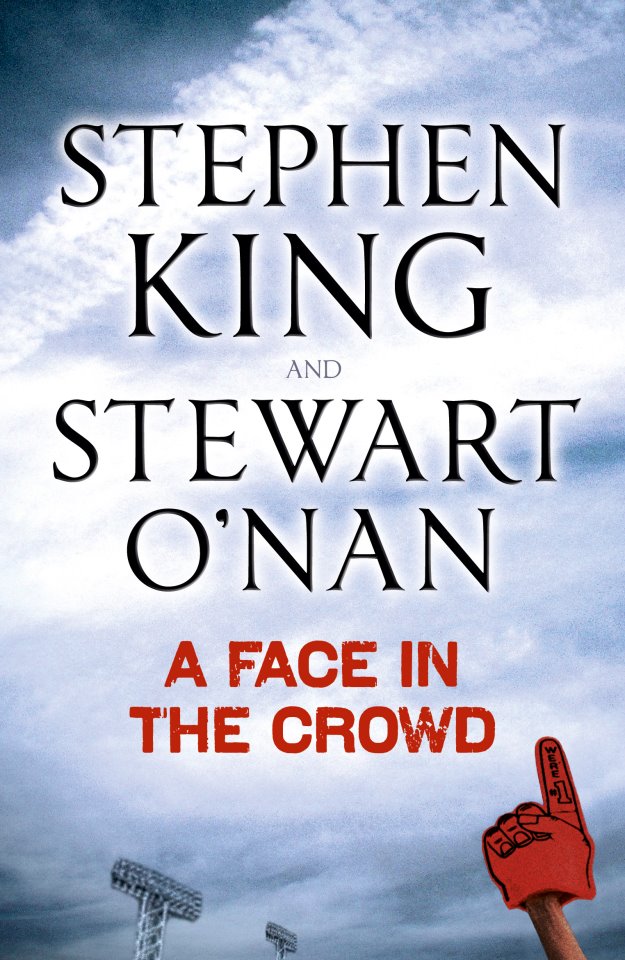 Posted: August 1, 2012, 15:01:35
Today I got the first indication on the length of A Face in the Crowd. The info comes from Hodder & Stoughton in the UK who is also releasing the book as eBook and downloadable audio on August 21st.

And they told me the audio will have a running length of 79 mins. That can be compared with Stationay Bike which has a running length of 90 mins.
Posted: July 24, 2012, 21:29:16
Today a new King story was announced. It's a collaboration with Stewart O'Nan and called A Face in the Crowd. The release date is August 21st and here are more info about it from King's official site:

A Face in the Crowd
A New Story Coming August 21, 2012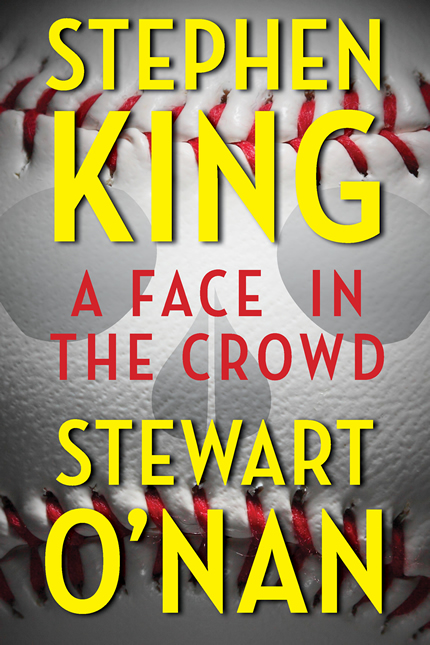 Scribner and Simon & Schuster Audio have announced a chilling new story titled A Face in The Crowd. Set for release on August 21st, the original ebook marks the second baseball-themed collaboration between Stephen and Stewart O'Nan. (Faithful)
Dean Evers, an elderly widower, sits in front of the television with nothing better to do than waste his leftover evenings watching baseball. It's Rays/Mariners, and David Price is breezing through the line-up. Suddenly, in a seat a few rows up beyond the batter, Evers sees the face of someone from decades past, someone who shouldn't be at the ballgame, shouldn't be on the planet. And so begins a parade of people from Evers's past, all of them occupying that seat behind home plate. Until one day Dean Evers sees someone even eerier...
A Face in the Crowd will be available on Kindle, Nook, eReader, iBooks, Android Play and more. The audiobook read by Craig Wasson will be available in both Mp3 and CD Mp3 formats from Amazon, iTunes and more.
Thanks to Lou Sytsma