Posted: March 1, 2005, 23:03
_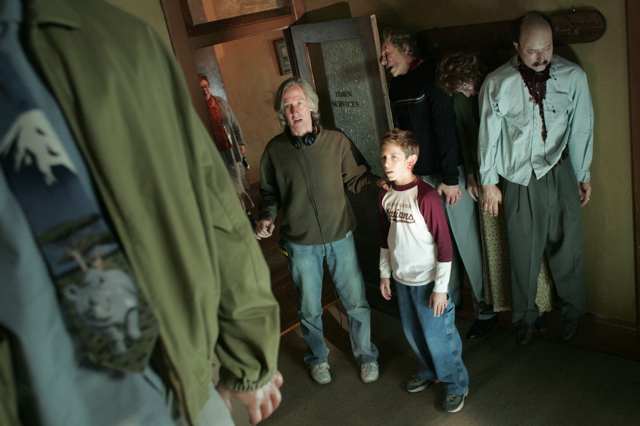 Fangoria.com reports that Desperation WON'T air in May. The good news is that Mick sent me this really cool photo from the set.

Despite what you may have read elsewhere, Mick Garris' ABC telemovie version of Stephen King's DESPERATION won't be airing during this May's sweeps period. "We don't deliver until June, and ABC has used up their promotional budget for the season, so it ain't going to be pushed for May," Garris tells Fango. "It's possibly going to be November. Or the following February…or May 2006."

Advance word on DESPERATION, which the author himself praised at www.stephenking.com, is running high. "Both King and the network got the finished cut, and both are extremely enthusiastic," adds Garris, who begins prepping his next dream project, the all-star MASTERS OF HORROR series, tomorrow in Vancouver. —Tony Timpone, Fangoria.com



Thanks to Jonathan Reitan.