Letter by King reproduced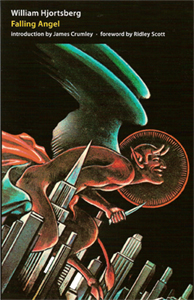 Posted: December 14, 2006, 23:32:16
Falling Angel is a book by William Hjortsberg and it has an original letter that Stephen King wrote Hjortsberg's agent back in 1978 -- reproduced in its entirety in this new edition, for the first time anywhere.

The book is $65 as a signed hardcover (just signed by William Hjortsberg, not anyone else) and a $14 trade paperback, and a $250 leatherbound deluxe edition.

Read more here.

Thanks to Jon Sheard and Jerad Walters.