Posted: July 27, 2022, 19:11
_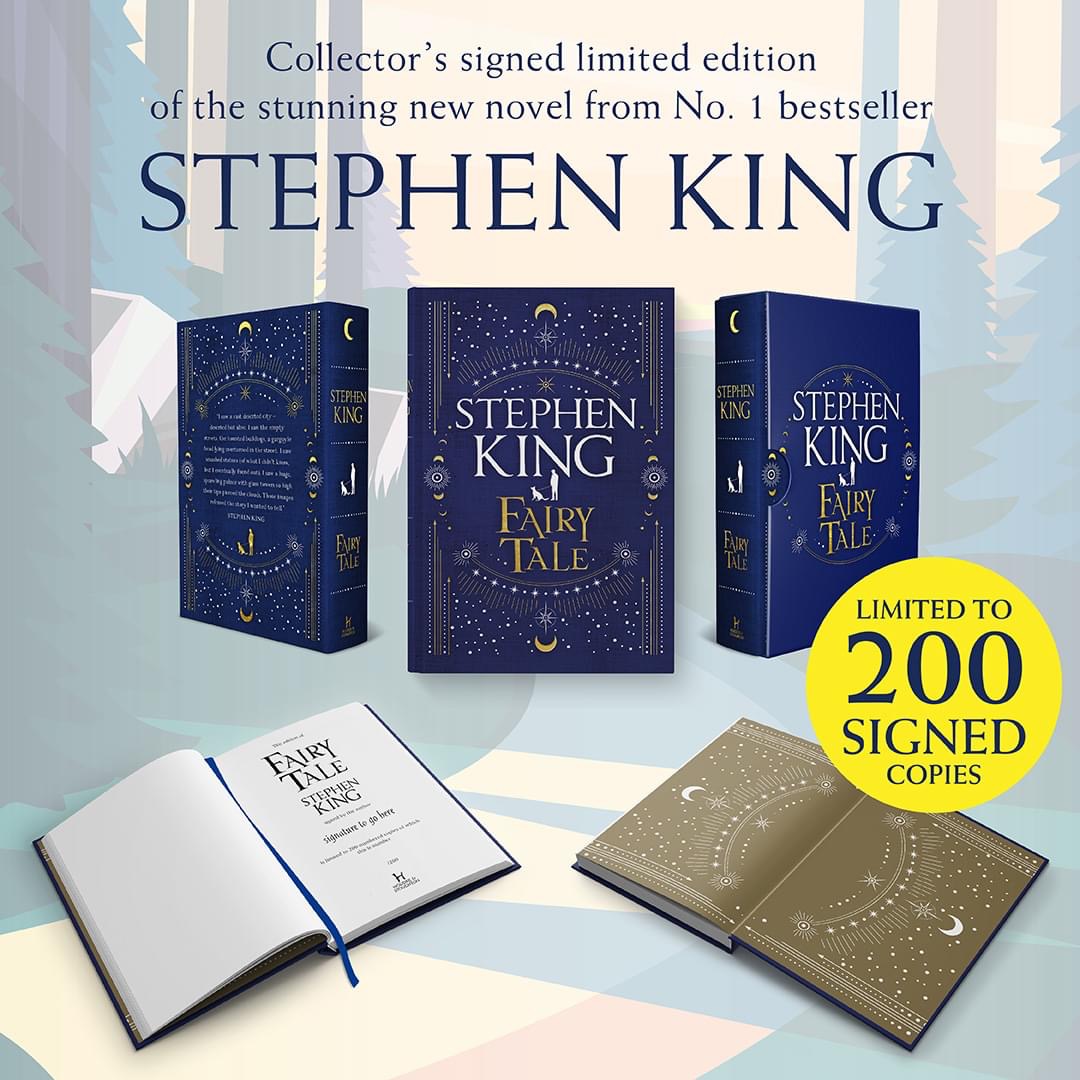 Yesterday Hodder & Stoughton put up a limited signed edition of FAIRY TALE by Stephen King on their own website for pre-order. A lot of you have had questions about this and I have now the answers for you. Straight from the publisher.

The reason some fans (depending on where they live) weren't able to order the book is because Hodder & Stoughton don't have the rights to sell their books in those territories/markets. Nothing else.

The offer was limited to one copy per customer, so if someone ordered more than one book, the publisher will be checking with a view to cancelling duplicate or multiple orders. In this event, those copies will be put back on sale on the site, so keep your eyes peeled.

If you ordered and got two confirmations, one from Shopify and one from Hachette UK, your order is received and accepted, and you'll get the book once it's released.

The book will be signed on the page by King himself, not a printed signature or a bookplate.