Posted: February 20, 2019, 08:25

_

Seems like casting for season 3 of Mr Mercedes is happening right now.

Gabriel Ebert (Ricki and the Flash) and Rarmian Newton (Rise) are set as series regulars and Glynn Turman (How To Get Away With Murder) will recur on the upcoming third season of AT&T Audience Network's critically praised drama series Mr. Mercedes, from Sonar Entertainment. Production on the Stephen King adaptation is underway in Charleston, South Carolina.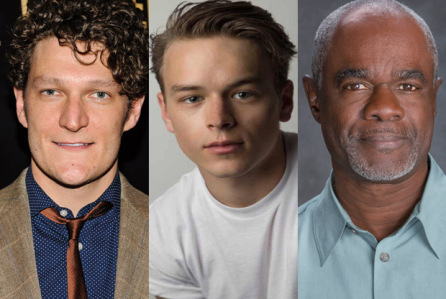 Ebert will play Morris Bellamy, intelligent, well-educated if not middle class, a volatile and charismatic wolf in sheep's clothing. When he was younger he had ambitions of becoming a famous writer but ended up with a much less exciting life in Ohio.

Newton plays Peter Saubers, 16, smart and personable, he's a junior in high school and on the college track. From a seemingly happy home, but that picturesque Midwestern life was derailed when his father was disabled during the Mr. Mercedes massacre.

Turman recurs as Judge Bernard Raines, the no-nonsense judge presiding over Lou Linklatter's murder trial, he suffers no fools and takes no prisoners. He is none too pleased with the lawyers working on this case who seem hell bent for trial.

Source: Deadline