Gerald's Game Poster
Posted: September 14, 2017, 08:29:12
Here is the Netflix poster for Gerald's Game.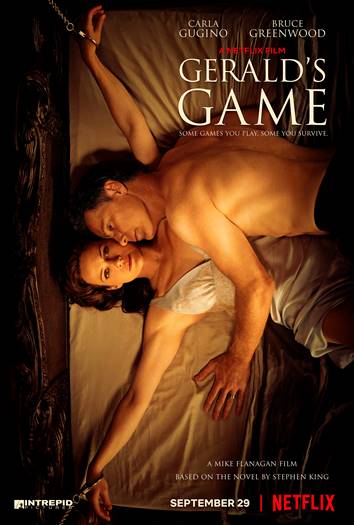 Directed by Mike Flanagan (Oclus, Hush), a woman (Carla Gugino) accidentally kills her husband (Bruce Greenwood) after being handcuffed to a bed, leaving her unable to free herself. As time passes and she realizes that rescue is an all but hopeless thought, she begins to slip into insanity, the voices in her head manifesting into visions.

Gerald's Game will be streaming on Netflix starting September 29th, 2017.