4 Hidden Covers For The UK Sleeping Beauties
Posted: August 12, 2017, 14:37:22
On the first print run of the UK edition of Sleeping Beauties there will be four versions of the cover. On the book itself (under the dustjacket) there will be either a tiger, a snake, a moth or a fox. But be quick if you want all four. It's just the first print run that will have all four.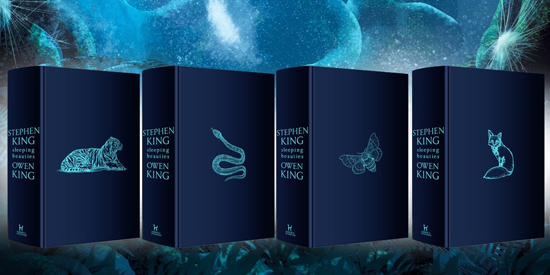 Lurking behind the dust jacket on the first UK hardback print run of Sleeping Beauties you'll find four hidden covers printed on the board, featuring beautiful foiled animal illustrations.

If you're ordering online the one you receive will be random, or you can head to your local bookstore and seek out your favourite. Look out for the sticker on the cover of the first print run.