Unearthed & Untold Out Tomorrow
Posted: January 12, 2017, 08:45:04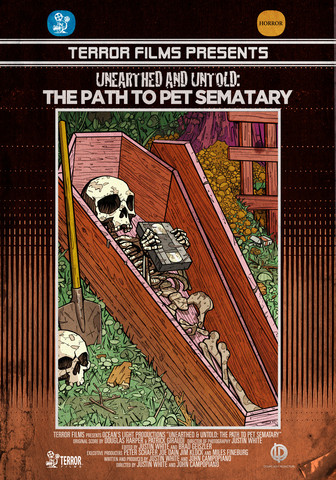 Tomorrow is Friday the 13th but this year it's a good day (no there isn't a new Jason movie being released). Tomorrow, Friday 13th, Unearthed & Untold: The Path to Pet Sematary will be released on numerous platforms.



FROM THE PRESS RELEASE:
The documentary, which took filmmakers John Campopiano and Justin White nearly 5 years to complete, will finally be released this Friday, January 13th. Starting with a digital release on Amazon Instant, XBOX Live, VUDU, Sony PlayStation Network, Google Play and iTunes, where it's currently available for pre-sell here: http://geni.us/ZcxIGIQ

The film will also be released on Amazon Prime, Roku, Hulu and cable VOD at a later date. In addition, iTunes will carry the exclusive bonus features, which will be released in a special iTunes package in the coming month. The film will also be released in Canada via Raven Banner Releasing later in the year.



You can find my review here and also listen to Lou and me talk to John Campopiano about the documentary here.