Posted: March 22, 2016, 09:24

_

Dreadcentral reorts about a new Children of the Corn movie.

Children of the Corn: Runaway is currently being shot in Oklahoma City, Oklahoma, with John Gulager (Feast) directing a script penned by Joel Soisson (Children of the Corn: Genesis). Filming is reportedly going to wrap on April 2nd.

The franchise's tenth installment follows a young pregnant woman who escapes a murderous child cult in a small Midwestern town. She then spends the next decade living anonymously in an attempt to spare her son the horrors that she experienced as a child. She lands in the small Oklahoma town…but something is following her. Now, she must confront this evil or lose her child.

Tying the new film into the 2009 Children of the Corn remake, the main character is Malachai's girlfriend, Ruth.

If you haven't seen the first films this is what you should look for.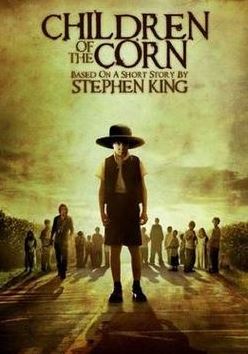 Children of the Corn (1984)
Children of the Corn II: The Final Sacrifice (1993)
Children of the Corn III: Urban Harvest (1995)
Children of the Corn IV: The Gathering (1996)
Children of the Corn V: Fields of Terror (1998)
Children of the Corn 666: Isaac's Return (1999)
Children of the Corn: Revelation (2001)
Children of the Corn: Genesis (2011)

And the remake:
Children of the Corn (2009)