IT Starts Filming This Summer
Posted: December 6, 2014, 00:35:03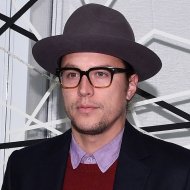 Finally some IT news has been arriving. According to the project's producer Dan Lin the plan is to start official prep in March for a summer shoot. Lin also says his big plan is to split King's sprawling novel into two movies.



"The book is so epic that we couldn't tell it all in one movie and service the characters with enough depth. The first film, then, will be a coming-of-age story about the children tormented by It, while the second will skip ahead in time as those same characters band together to continue the fight as adults."



All though Fukunaga is only committed to directing the first film, Lin says the in-demand helmer is currently closing a deal to co-write the second.
When King read the script his comment was this:



Go with God, please! This is the version the studio should make.





Thanks to Lou Sytsma, Troy Tradup and Rick Urban.