Posted: November 7, 2014, 08:08
_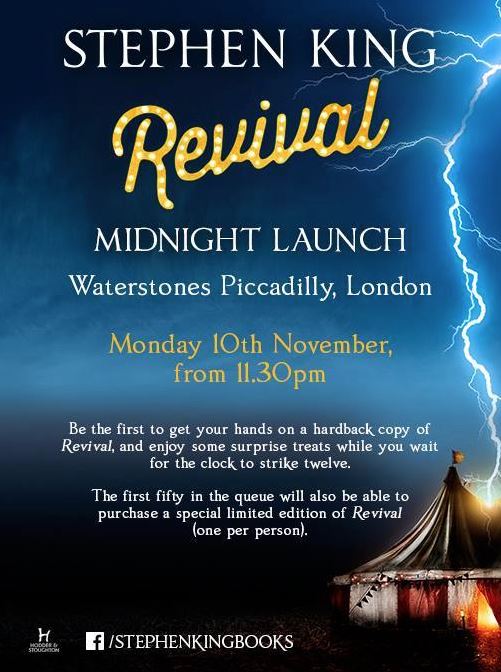 If you live in London (UK) you can get King's new book the second it's out...or why not be there early and get a limited version?

Stephen King fans will have the chance to get their hands on his electrifying new book, Revival, the moment it's released, at a midnight launch at Waterstones Piccadilly. Doors open at 11.30pm on 10th November, and attendees will enjoy retro fairground-themed entertainment, snacks and beverages while they wait for the clock to strike twelve.

The first fifty people in the queue will be able to purchase the Revival Collector's Set - a limited edition hardback with deluxe binding, slipcase, illustrated endpapers, author's facsimile signature and a silver plectrum engraved with the author's signature.