Unearthed and Untold, The Path to Pet Sematary
Posted: August 14, 2014, 19:45:51
Finally we might soon see what I think will be a great documentary about Pet Sematary: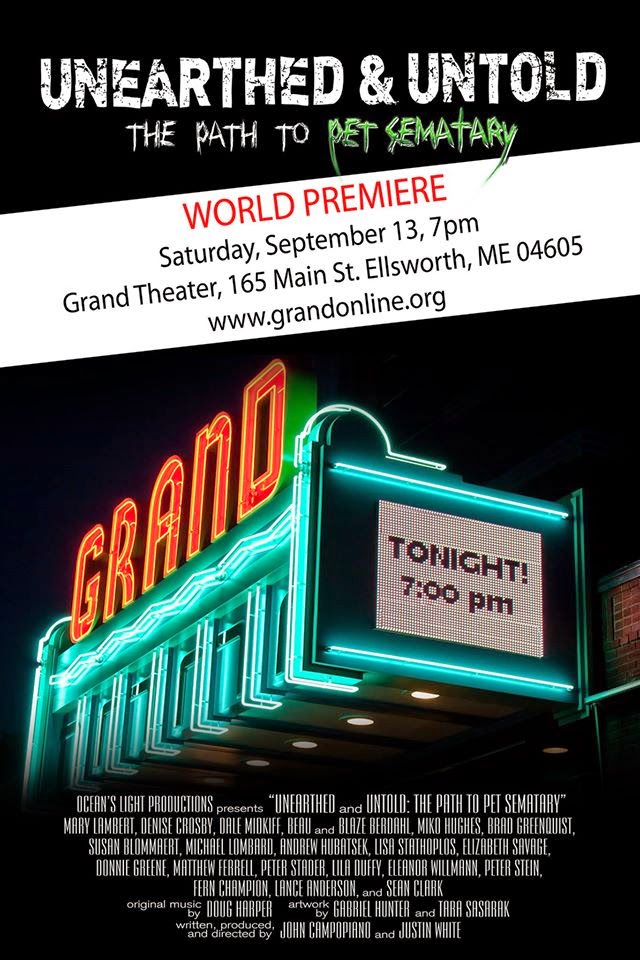 Unearthed and Untold, The Path to Pet Sematary announcted:
Our documentary will be having its world premiere in the county where it all started: Hancock, Maine. On Saturday September 13 Unearthed & Untold will be playing at the Grand Theater in Ellsworth - one of the primary towns featured in the original film. This event is being billed as a double feature: They will also be showing Pet Sematary just before the documentary!
We will be in attendance as will some local cast and crew from t...he film. If you are in New England or the New England-area please consider coming to the September screening. Tickets may sell quickly, so go to the Grand Theater website to buy now! (grandonline.org)
This is hugely exciting and a real milestone for what has been a long, challenging, and rewarding journey. *To date, NO official distribution plans have been made, though we are working on it. Once we know HOW and WHEN you can see it, of course we will let you know. See you in September!