Justin Long replaced by Chris Evans?
Posted: May 20, 2013, 15:21:28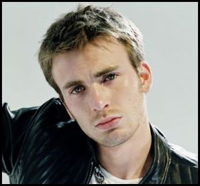 Looks like Justin Long might be replaced by Chris Evans in The Ten O'Clock People. Here is the news from Dread Central.


With Tom Holland's adaptation of Stephen King's The Ten O'Clock People currently making the sales rounds at Cannes, word has come that Chris Evans (Captain America, Snowpiercer) is in talks to replace Justin Long, who had to drop out due to a scheduling conflict.

Per Deadline, the plan is to shoot The Ten O'Clock People, an adaptation of King's short story of the same name that was first published in Nightmares and Dreamscapes in 1993, this fall in Atlanta. Holland, the 1980s horror maven who wrote and directed Fright Night and Child's Play and previously tackled King's Thinner and The Langoliers, will direct.

Thanks to Ari