Posted: May 13, 2013, 14:13

_

Here is some exclusive news from Lilja's Library. Starting today you can pre-order three different hardcover editions of King's upcoming book Joyland. Here is the press release:



STEPHEN KING'S JOYLAND
TO BE PUBLISHED IN SIGNED, LIMITED HARDCOVER EDITIONS

Hard Case Crime Announces Collectible Hardcover Editions
of Stephen King's New Novel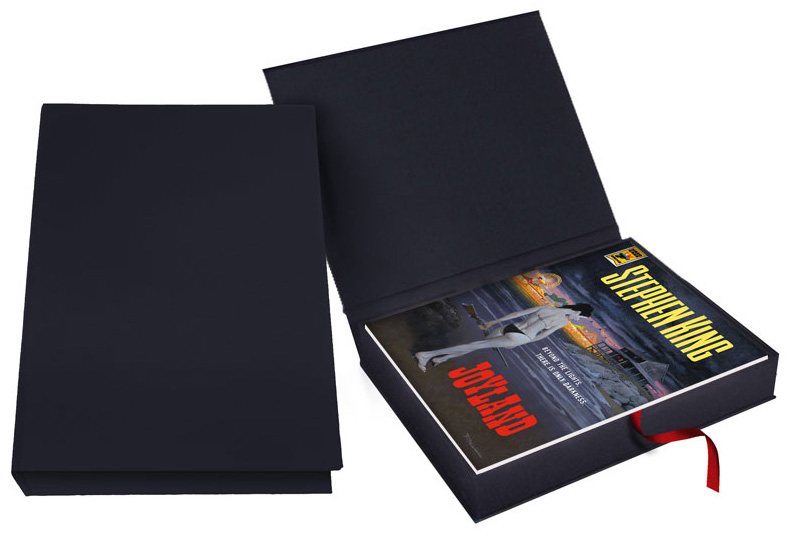 New York, NY; London, UK (May 13, 2013) – Stephen King's new novel JOYLAND, which will be published as a paperback original on June 4 by the award-winning Hard Case Crime line from Titan Books, will also be released a week later in three hardcover limited editions for collectors, two of them signed by the author. All three hardcover editions will feature both a new cover painting and nine black-and-white interior illustrations by the legendary Robert McGinnis, the painter responsible for more than 1,000 classic book covers as well as the iconic movie posters for Breakfast at Tiffany's and the original Sean Connery James Bond movies. JOYLAND will be the first book ever fully illustrated by McGinnis, whose 70-year career includes induction into the Society of Illustrators Hall of Fame alongside Norman Rockwell and Maxfield Parrish. In a nod to the look of classic crime novels, the hardcover editions will also feature a map on the back cover, drawn by Susan Hunt Yule, of the Joyland amusement park where the story takes place.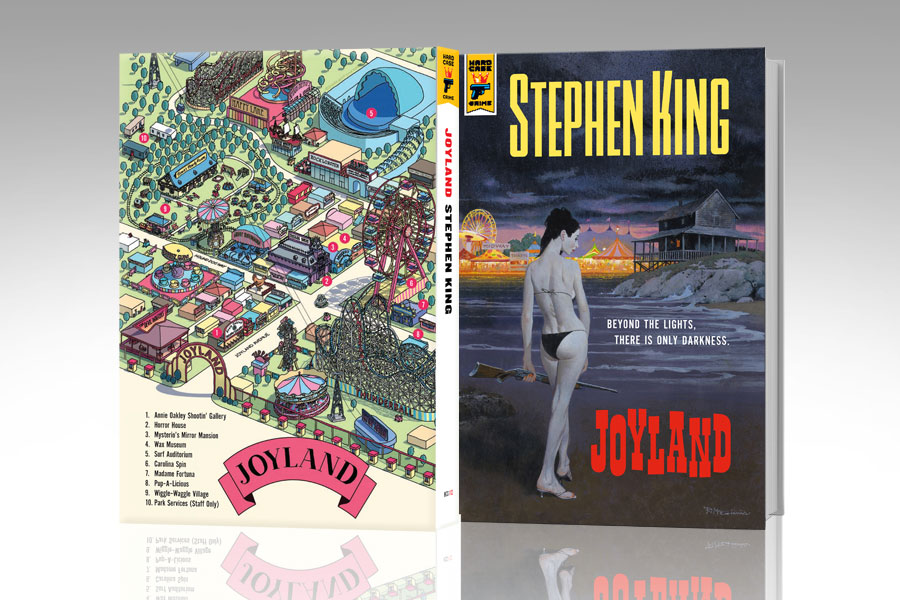 The three hardcover editions will be available from Titan Books and can be pre-ordered starting today from the following web page: www.titanbooks.com/joylandlimitededition. There will be a numbered edition of 724 copies signed by the author, priced at $75 (£55.99), as well as a rarer lettered edition of just 26 copies priced at $200 (£150) that will be signed by the author and packaged in a handmade collectible traycase. An unsigned gift edition of 1,500 copies will also be available for $40 (£29.99).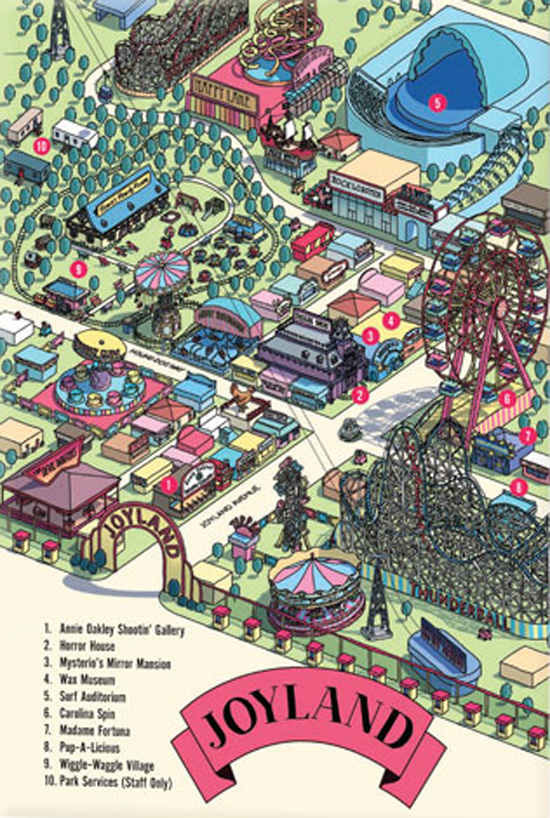 Set in a small-town North Carolina amusement park in 1973, JOYLAND tells the story of the summer in which college student Devin Jones comes to work as a carny and confronts the legacy of a vicious murder, the fate of a dying child, and the ways both will change his life forever. JOYLAND is a brand-new book and has never previously been published. One of the most beloved storytellers of all time, Stephen King is the world's best-selling novelist, with more than 300 million books in print.