The Boogeyman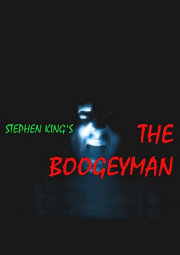 Posted: February 10, 2006, 22:33:56
Here are more information about the Dollar Baby based on The Boogeyman:

Title: The Boogeyman (le croque mitaine)

Year: 2006 Dinocca production

Cast:
-Giuliano Dinocca: Lester Billings
-Sylvain Jesles: Dr Harper.

Lenght: 15 min.

This movie is a mix between the first Boogeyman by Jeff C Shiro and the short story. It was shoot in France.

The story take place first in a police interrogatory,in the Dr Harper's office and...in the cupboard.