Posted: August 1, 2012, 22:46

_

OK, attention all of you that's interested in getting a signed book by Stephen King and and/or Robert Kirkman (creator of The Walking Dead). Most of you know that I just ended a contest in which you could win a signed copy of Wolves of the Calla by Stephen King and a very limited paperweight, right? Well, today all of you that didn't win (which unfortunately is most of you since there was only one winner) get another chance.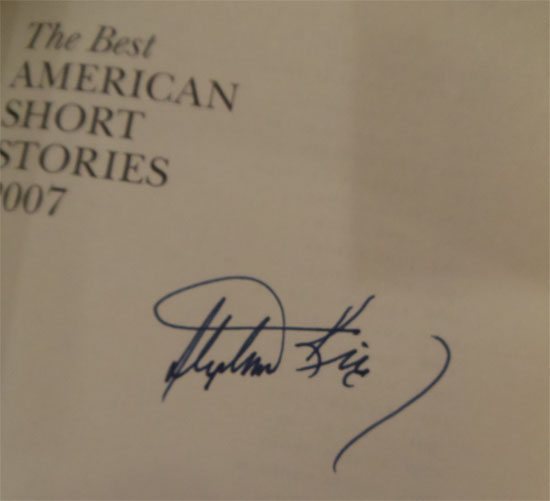 One of my reader has been very kind to me and all of you and donated a copy of The Best American Short Stories 2007 that's signed by King. How about that? Almost like you can't believe it but please do. It's true and it can be yours.

Also, I have a signed (by Robert Kirkman) copy of Days Gone Bye to give to someone. It's the copy from the contest I ran some time ago at The Walking Dead News. But since I haven't gotten an address from the winner I haven't been able to send the prize and will now give it to someone else.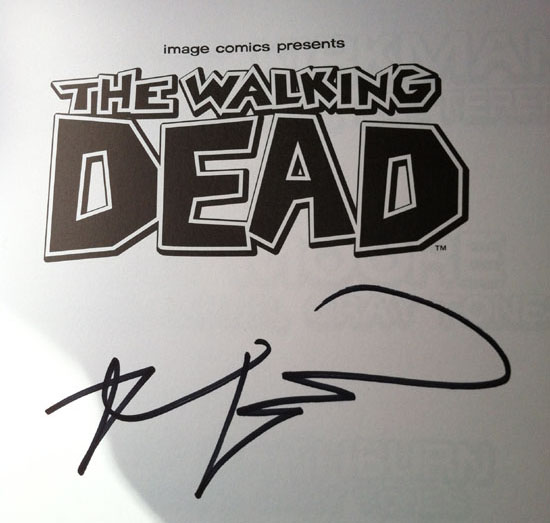 So, I have two signed books from my two favorite authors that wants' new owners. Anyone interested in taking them off my hands? Well, I thought so. What should you do then to get the chance to win one of these signed books? Well, here is how:

Since this is a contest for books by both Stephen King and Robert Kirkman (and that I want to use it to promote both Lilja's Library and The Walking Dead News (that's OK right?)) you need to follow both Lilja's Library on facebook and The Walking Dead News on facebook.

Once you have done that you also need to share or like one post on each page. Each share and like will be one entry to the contest and that's all you need to do. Oh, and you have to do it before August 31st. I will draw the winner on September 1st. One winner from Lilja's Library facebook page who will get the signed King book The Walking Dead News facebook page who will get the signed Kirkman book.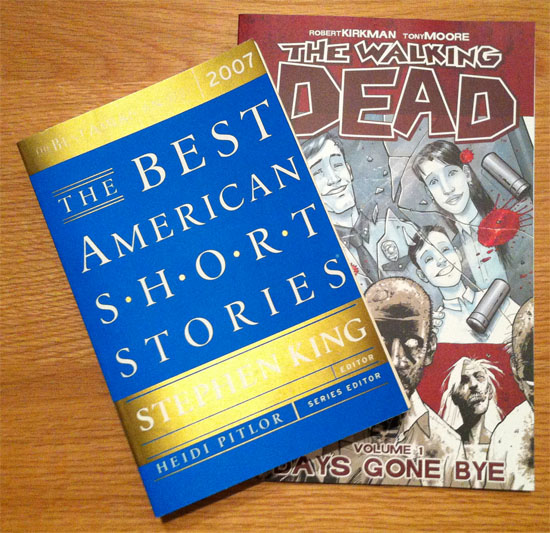 So, share and like all you can/want and you might be the lucky winner of one of these signed books…or if you are extremely lucky…both.

King and Kirkman never got to collaborate on The Walking Dead but I here is their chance …or at least their signatures. So, good luck to all of you and don't forget that you need to follow both facebook pages to be entered.