Posted: June 14, 2012, 00:34

_

The first picture from season 7 of Dexter is out and as you can see they are continuing exactly where season 6 ended.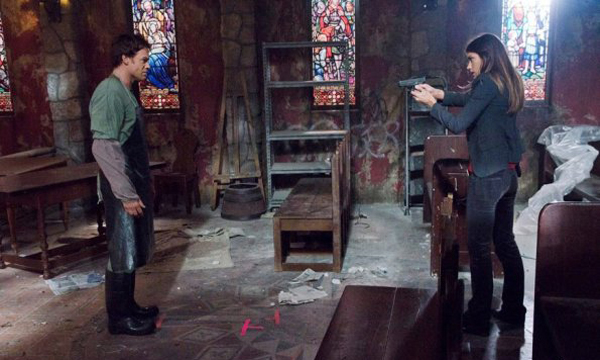 Picking up immediately where the finale left off, Season 7 will open with Debra's horrified reaction to seeing her brother kill last season's baddie, Travis. "Viewers might think we shy away from that moment of Debra walking in and seeing Dexter stabbing into Travis' chest, but it's just the opposite," says executive producer Scott Buck. "She now has to deal with what she's seen and what she knows. And it forces him to defend and define himself."

And in casting news:

Yvonne Strahovski ("Chuck"; I, Frankenstein; Killer Elite) will play Hannah McKay, a strong, independent woman with a past that she's struggled to put behind her. As Miami Metro reopens old cases, the department turns to her for assistance while Dexter begins to wonder if there's more to Hannah than what she reveals.

And another recurring character has been added as Avatar and "The Shield" tough guy Matt Gerald joins the cast for a multi-episode arc as a violent blue-collar criminal.