Posted: April 12, 2012, 00:08

_

OK, I got two extra copies of the audio edition of The Wind Through the Keyhole (with the first chapter of Doctor Sleep) to use as giveaways and this time I have decided I'm going to let you be creative.

I want you to send me a photo of yourself and one of King's books. The two of you that sends in the most creative photo will each win a copy of the audio book. That's all the directives I'm going to give you. I'll leave the rest up to you.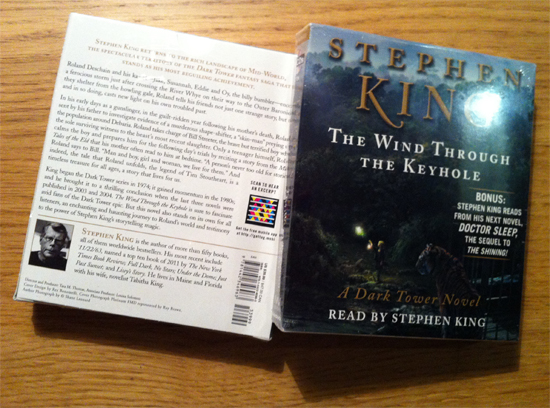 Oh, and please note that it won't matter if you chose a 20 year old paperback or a very limited edition for you photo. It's not important. It's not important if it's taken with a state of the art camera or an old cell phone either. What's important is that your photo is clever, fun and has that little extra. OK?

Send the photo to info@liljas-library.com before April 22nd and I'll let you know who gets the audio books on April 23rd. Good luck!