Posted: January 27, 2012, 00:05

_

Did you catch Stephen King in Pet Sematary? Did you see his wife Tabitha in Knightriders? Did you see the ATM call him an asshole in Maximum Overdrive? You probably did but what you might not know is that King has done a lot of cameos in both his own movies and in others. If you're up for it I'll be happy to guide you so that after you've read this you'll know exactly where to find them.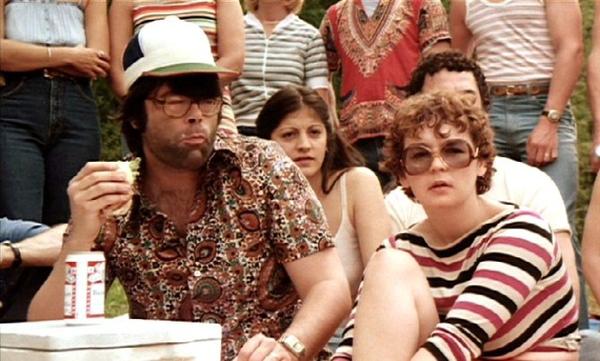 As I said King has done a lot of cameos in both his own movies and in others and every time a new King movie is released the fans hope to see King in it. However, it's far from all movies that get a visit from the master but still, he is out there. King did his acting debut in George A Romero's movie Knightriders from 1981. In it he played a spectator who has a pretty sloppy way of eating. And, the lady by his side is none other than his wife Tabitha King.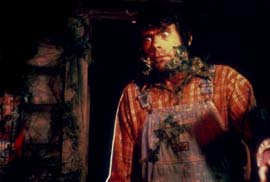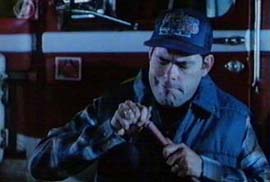 In 1982 King had a much bigger part in the movie Creepshow where he, in the section called The Lonesome Death of Jordy Verrill, plays the unfortunate Jordy Verrill who after touching a meteor turns into a mix of a plant and a human. What few know about Creepshow is that King's son, Joe Hill (author of Horns and the comic Locke & Key), is the kid playing Billy. King returned for Creepshow 2 in 1987 but this time he only did a short cameo as a truck driver that stops to help Lois Chiles character after she's been in an accident.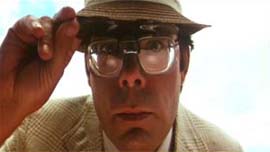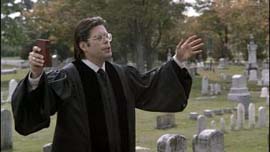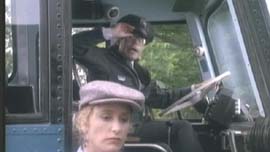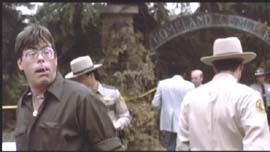 The Jordy Verrill role is by far the biggest King has done but he's done quite a few Hitchcock-like cameos. He played a guy that tries to get some cash from an ATM machine in Maximum Overdrive and it's here he delivers the classic line "This machine just called me an asshole". After that he played a minister in Pet Sematary, a bus driver in Golden Years and a cemetery caretaker in Sleepwalkers in which he was joined by Clive Barker and Tobe Hopoper as well, a lawyer in a TV commercial in Storm of the Century and a pizza delivery guy in Rose Red.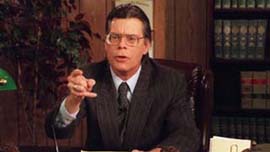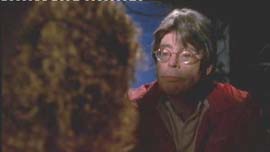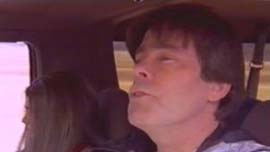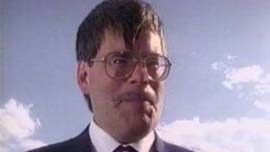 You could also see him as Teddy Weizak in The Stand, Tom Holby in The Langoliers, a pharmacist named Mr. Bangor in Thinner and a bandleader called Gage Creed in The Shining (the miniseries). But even though these characters actually had names none of them are anything other than cameos.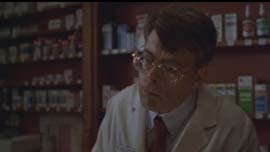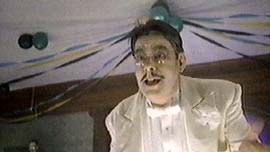 King has also done quite a few voice cameos. The first was for an episode of Frasier where he's listed as the voice of Brian. This voice cameo is really short but you can clearly hear that it's King's voice. The next time we could hear King was in Kingdom Hospital (King's US version of the Danish TV series Riget) in which he plays an AA (Alcoholics Anonymous) sponsor of the seismologist who is visiting the hospital and he is only heard on the other end of the phone line as the seismologist first arrives in Lewiston. In a later episode of Kingdom Hospital King also appears as Johnny B. Good, the janitor at the hospital. We also get to see King in a longer version of the commercial seen in Storm of the Century. King has also done voice cameos in the Dollar Baby Stephen King's Gotham Café where he plays Steve's (not King) attorney Mr. Ring. And he did the voice to an animated version of himself in The Simpsons episode Insane Clown Poppy.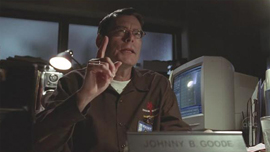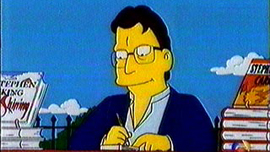 With the exception of Knightriders all of the above has been movies based on King's work but King has also been featured in works by others. In Fever Pitch he plays himself as he pitches the first ball of the baseball season. In George Romero's Diary of the Dead he does the voice of a radio priest and in Sons of Anarchy he plays the cleaner Bachman.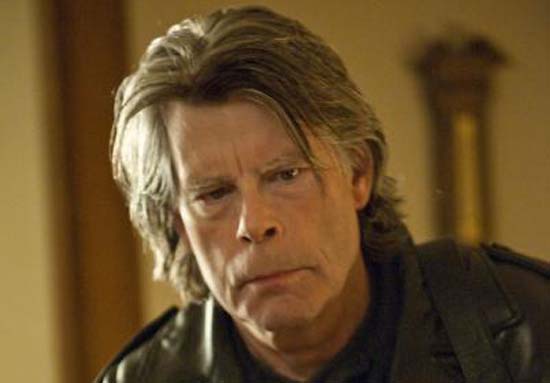 As you can see, King has been involved in a lot of movies and now you know where you can find him. If you don't feel like running to your local video store you can check in on the Classic King section here at Lilja's Library where many of the clips can be found. Good hunting!

To stay updated on all news about Stephen King follow Lilja's Library on facebook and twitter.