Pierce Brosnan as Mike Noonan?
Posted: June 25, 2011, 23:42:01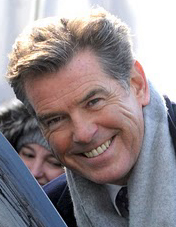 Bloody Disgusting had this update on Bag of Bones today. Nothing has been confirmed yet though...


Starting pre-production almost a month ago, the Bag Of Bones mini-series finally has a name attached to it besides for director Mick Garris. Although final negotiations are still underway, it looks like Pierce Brosnan is all but set to star as Mike Noonan in the Stephen King adaptation.

Principal photography was supposed to start on July 6 in Nova Scotia, but since no one else has signed on yet (that we know of), don't be surprised if the date is pushed back a few days unless they really ramp things up.

Thanks to Al Mattice