The Walking Dead on DVD March 8
Posted: February 24, 2011, 23:32:03
I know this has nothing to do with King directly but since I'm a big fan of Frank Darabont as well and since he has the strong connection to King that he has I feel OK with posting this. Some of you might remember the cook press kit AMC sent out to promote Darabont's new TV series The Walking Dead? Well, now Anchor Bay has sent out theirs for the DVD release on March 8. This one doesn't have the small gun that the AMC one had but for starters the envelope it came in was very cool (wonder what the postman thought about that?) and the DVD is full of extra stuff.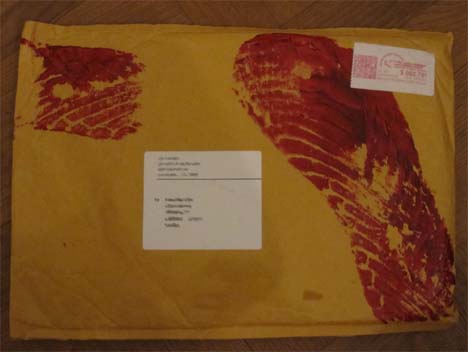 Here is what you get:

- Making of "The Walking Dead"
- Inside "The Walking Dead": Episode 1-6
- A sneak peek with Robert Kirkman
- Behind the scenes Zombie make-up tips
- Convention panel with producers
- "The Walking Dead" trailer
- Zombie school
- Bicycle girl
- On the set with Robert Kirkman
- Hanging with Steven Yeun
- Inside Dale's RV
- On the set with Andrew Lincoln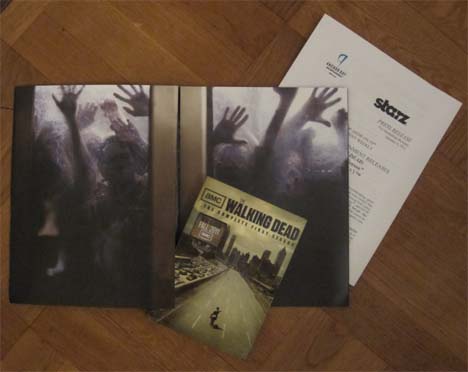 So, whatever you do, don't miss this one once it's out on March 8! You can check out my review of the series here.