Bag of Bones on TV in 2011
Posted: May 3, 2010, 10:54:31
Dread Central caught up with Mick Garris when he attended the "Never Sleep Again" signing event held this weekend at Dark Delicacies in Burbank.

Garris told them he'll be directing a four-hour miniseries adaptation of Stephen King's Bag of Bones which fans will be able to check out on network television sometime in 2011.

"Bag of Bones is something we tried to do as a feature for two or three years," Garris told them. "But the way features are now, if it's not about teenagers or a sequel or a remake, forget it. We wanted to do something much more adult and passionate than studios are making now. It's a ghost story for grown-ups. Television is the only place you can do that."

Production on Bag of Bones is set to begin in June in Alaska. Garris also added that they will hopefully be casting their lead this week so stay tuned.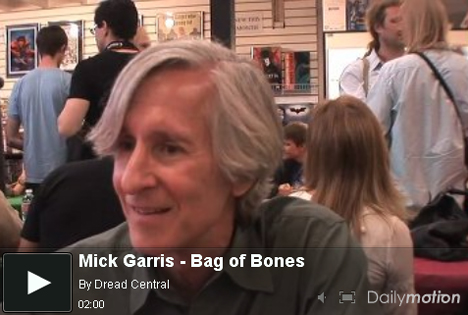 Thanks to Uncle Creepy