Posted: March 26, 2010, 22:40
_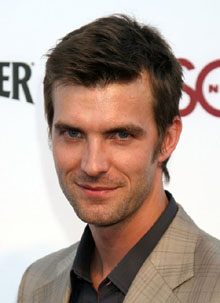 SYFY'S HAVEN WELCOMES LUCAS BRYANT AND ERIC BALFOUR

New York, NY - March 25, 2010 - Lucas Bryant (Queer as Folk, Dollhouse) and Eric Balfour (24, Six Feet Under) have been cast in Syfy's new drama series Haven, based on the novella The Colorado Kid from renowned author Stephen King.

Bryant and Balfour join Emily Rose on the series, which is slated to air on Syfy this summer. Haven follows FBI agent Audrey Parker (Rose), who arrives in the small town of Haven, Maine on a routine case...only to discover that this curious enclave has served as a longtime refuge for people who are afflicted with a remarkable range of supernatural abilities.

Bryant will play Nathan Wuornos, the wry local cop who soon becomes Audrey's partner. Bristling under the thumb of his father, the Chief of Police, Nathan has a quiet, controlled demeanor that often clashes with Audrey's feisty one: a dichotomy that also makes them perfect complements. As events in the town begin to unfold at a surprising pace, Nathan's usual controlled sense of calm is put to the test.

Also among the citizens of this eccentric town is Duke Crocker (Balfour), a charming yet mysterious jack-of-all-trades. Though Duke outwardly appears to be a free spirit who lives an unobtrusive life on his boat, it becomes apparent that his mellow demeanor may conceal a much darker agenda.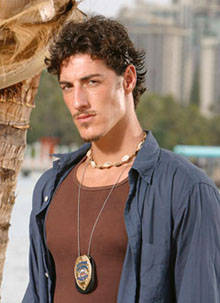 Production on Haven is expected to commence in Spring 2010 in Halifax, Nova Scotia.

Haven, from E1 Entertainment in association with Pillar, Segan and Shepherd, will be the first property to be produced for Syfy Channel in the US and NBCU Pay channels around the globe (excluding Canada and Scandinavia). The series has been co-commissioned by Syfy with Canwest Broadcasting (Canada). International distribution is handled by E1.

The impressive creative team behind Haven includes showrunner Scott Shepherd (Tru Calling, The Dead Zone) who is joined by E1 Entertainment's John Morayniss (Hung, Copper) Noreen Halpern (Hung, Copper), Laszlo Barna (The Bridge) and Michael Rosenberg (Hung, The Riches) as well as his partners, Executive Producers Lloyd Segan and Shawn Piller (The Dead Zone, Wildfire, Greek). The pilot is written by Sam Ernst (Shrek the Third, The Dead Zone) and Jim Dunn (Shrek the Third, The Dead Zone) who will also serve as executive producers on the series.


Thanks to Al Mattice