King to narrate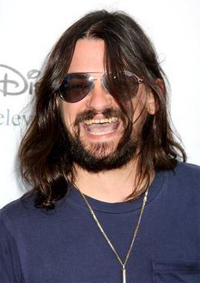 Posted: January 6, 2010, 20:49:24
This interesting info surfaced on the Net today.


JENNINGS LANDS AUTHOR KING FOR NEW ALBUM

Rocker SHOOTER JENNINGS has found a thrilling narrator for his new concept album BLACK RIBBONS - best-selling horror author STEPHEN KING.

The novelist plays the voice of Will O' The Wisp, a radio talk-show host being phased out due to government censorship.
He talks of a doomsday future for America in between playing the music of Jennings' band, Hierophant.

The pair has yet to meet, but Jennings insists the collaboration has proved to be a success.

He says, "Once the idea of using him popped in my head, it kind of stayed and never varied. I wrote a script and I sent it to him, and then he took that and he rewrote it and changed it and added quite a lot of great stuff, so at the end of the day, that part of it was a collaboration. He was supportive of what I'd written and liked the voice that I had given the character. I sent it to him and a couple of weeks later, I had a package at my doorstep with a CD, a typed-out transcript and a picture of him doing it."