Order Lilja...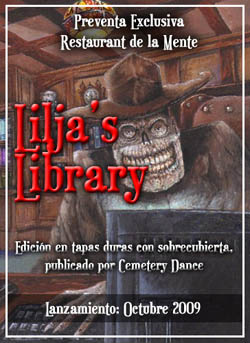 Posted: August 7, 2009, 20:49:52
There's a spanish online store dedicated to Stephen King. It's called Restaurant De La Mente and there you can find for sale books, signed editions, magazines, comics, merchandising and more!

Starting today, the store is taking orders for Lilja's Library: The World of Stephen King and due to all the payment options available, even those who don't own a credit card can secure a copy!

Check them out at here.