The Secretary of Dreams vol. 2 announced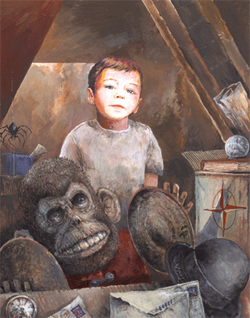 Posted: October 31, 2007, 23:42:47
Cemetery Dance announced volume 2 of The Secretary of Dreams today and it looks even better then the first one. Just look at the illustration to the right…

The stories included in this volume is The Monkey, Strawberry Spring, In the Deathroom (all with spot artwork), Gray Matter, One for the Road and Nona (all in full graphic format).

To pre-order and see more illustrations; head over to Cemetery Dance.