REVIEW
Building Bridges
Posted: November 1, 2004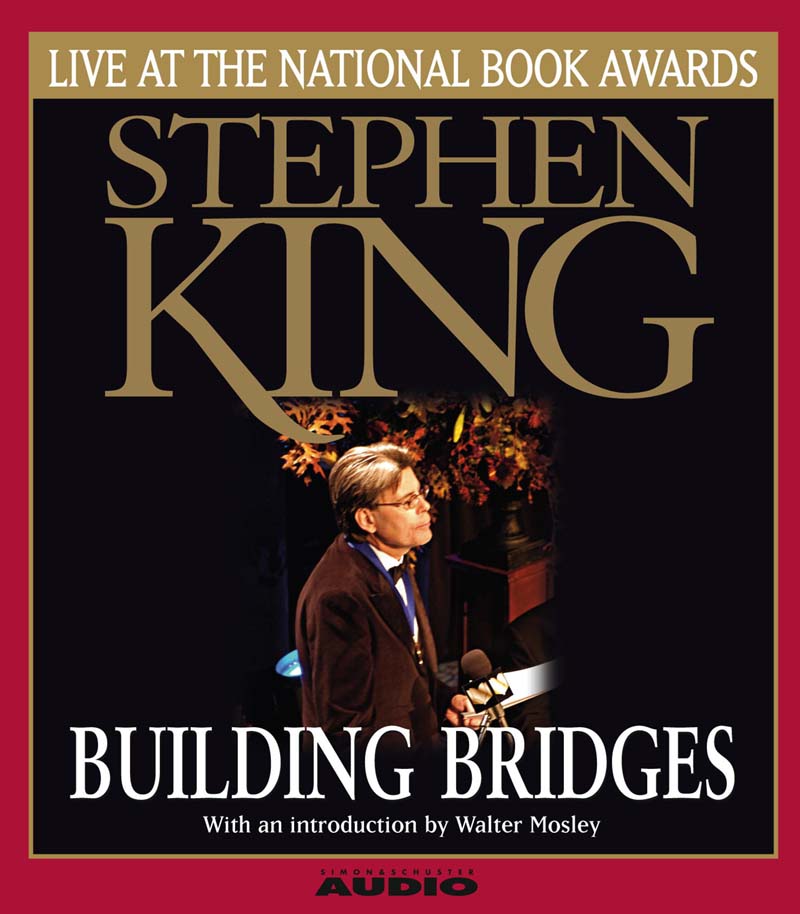 Building Bridges
is King's acceptance speech from when he received the medal for Distinguished Contribution to American Letters last year. In his speech that is about 25 minutes long King tries to build a bridge (hence the title of this CD) between the literary and popular writers.
What's most satisfying to hear in his speech though is his love for his wife Tabitha. You could almost describe his speech as a 25 minutes love letter to her. She is his everything and he lets us know it.
As most of you know King is a really good storyteller but he is also a really good speaker. He is fun to listen to and he combines his speech both humor and seriousness. He really is a joy to listen to. If you then take into consideration that he right after the ceremony was diagnosed with pneumonia and underwent drainage procedures to remove fluid from the lung you have to admit he is a genius!
The speech was also taped and aired on CSPAN 2 in the program Book TV and if you get a chance to see it, please do. The National Book Foundation has also released a transcript of King's speech that you can find
here
.
Lilja's final words about Building Bridges
If you get the chance I definitely think you should check this one out. I laughed out loud while I listened to it and it's really a treat to get to hear King talk. Don't miss this chance. Also, 100% of the publisher and author profit from
Building Bridges
will be donated to The National Book Foundation.