Charlie the Choo Choo
Posted: December 12, 2016
Stephen King writing a children's book? Not something that you would expect, right? Well, King has written a children's book and now it's released for anyone to check out. King actually wrote
Charlie the Choo Choo
back in 1991 though, when he wrote
The Dark Tower 3
. Let me explain.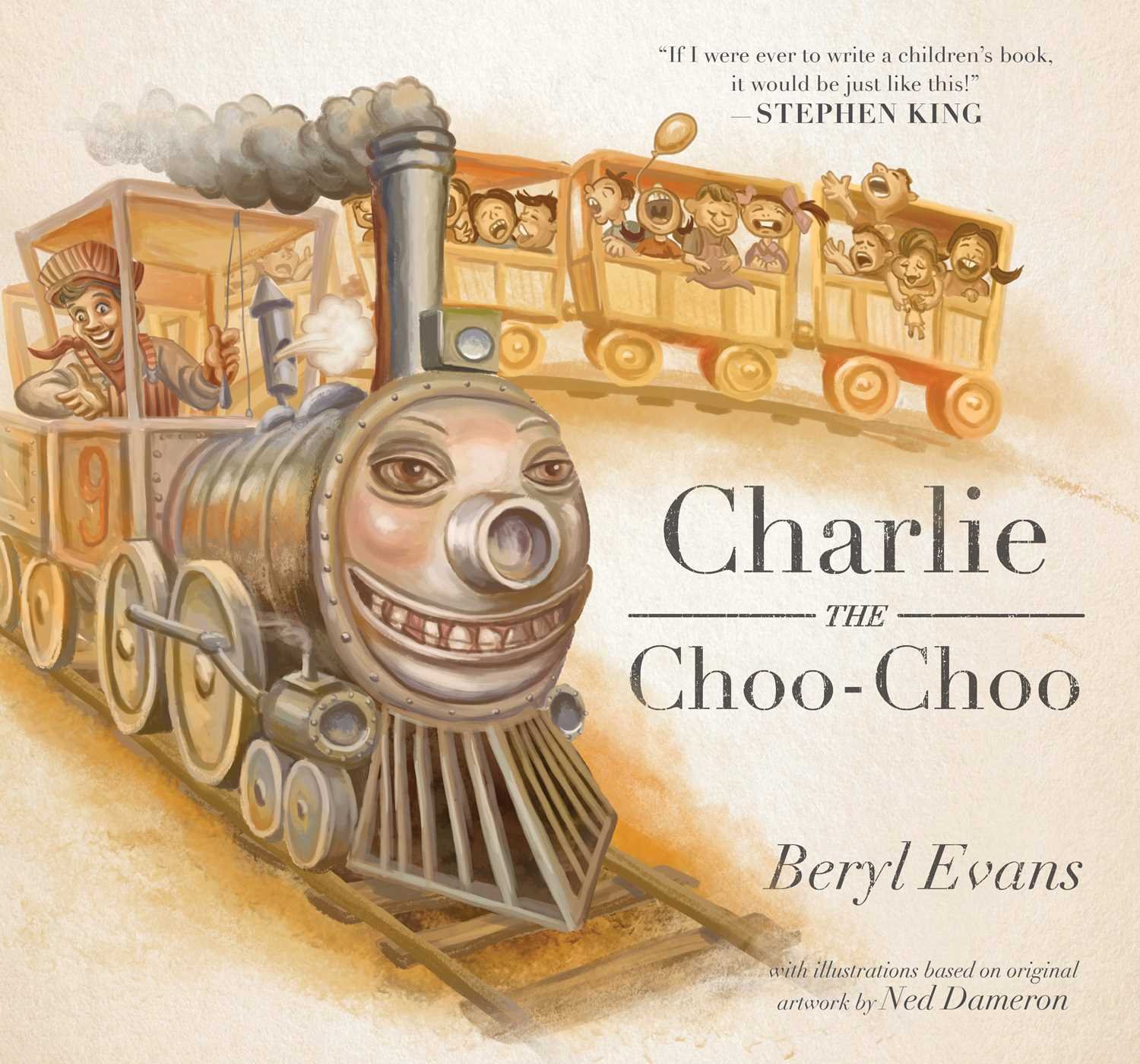 In
The Dark Tower 3
there is a children's book called
Charlie the Choo Choo
, written by Beryl Evans that Jake buys and then reads to the others. Now, this is the book that's been plucked from
The Dark Tower 3
and released as a stand-alone book. Original done as promotion for the upcoming
The Dark Tower
movie in a very limited way but now released to anyone who wishes to read it. The text is exactly the same as the one in
The Dark Tower 3
(I have compared) so even though it's released now it's not something new.
The cover is illustrated by Ned Dameron and the interior is done by Columbia TriStar Marketing group based on Dameron's cover art. And I must say that they have done a really good job. If you don't know it's not Dameron's art you could easily believe it is.
The story is about Engineer Bob discovering that his train, Charlie is actually alive. They become good friends and are both devastated when Charlie is forced to retire to make room for a newer model. But fear not, Charlie gets to be the hero and is brought back from retirement when the book ends.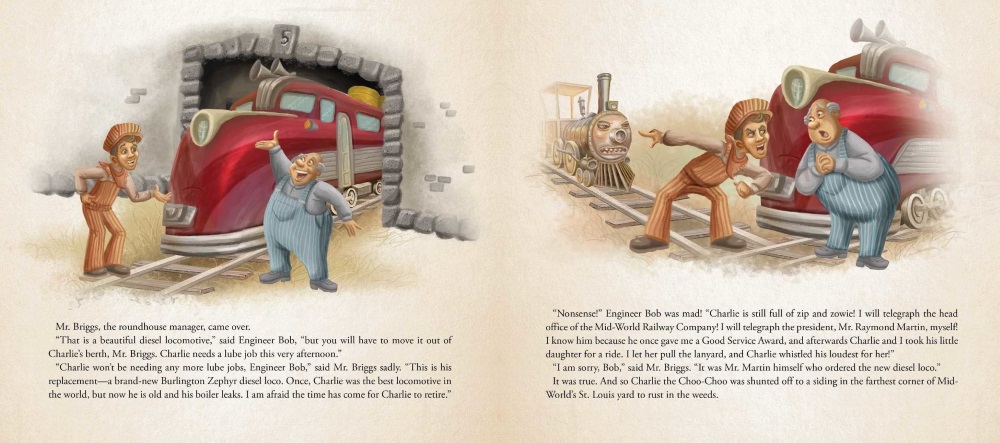 Charlie the Choo Choo
plays a big part in
The Dark Tower
saga and I think that if you have read those books you'll see a scarier Charlie than you would if you only read this book. Because this is a children's book, I do believe you could easily read this to your kid without giving him or her too many nightmares. And you can definitely read it without having read
The Dark Tower books
. From this book's point of view, it might even be better if you haven't.
Lilja's final words about Charlie the Choo Choo:
I love Charlie the Choo Choo and have read it several times. I love the illustrations and the depth that's actually on those pages. And I'm guessing that not even King himself knew that he'd written a great children's book when he finished The Dark Tower 3 way back in 1991.