REVIEW
The Dark Man: An Illustrated Poem
Posted: July 23, 2013
The Dark Man: An Illustrated Poem
is a very different book. It is a book by Stephen King but not what you might expect upon first look. The book isn't a new story by King, it's an old poem by King. More than 40 years ago King wrote the poem
The Dark Man
. Later it evolved to and inspired King to write the
Dark Tower
books. Here you can read King's poem but you can also get it visualized by illustrator Glenn Chadbourne.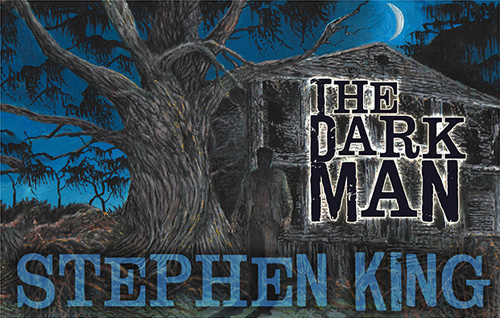 The book contains over 80 illustrated pages accompanied by King's poem. And all of you that are familiar to Glenn's illustrations knows it's extremely detailed. That means you need to read the book several times to catch all the details in his illustrations. And each time you'll find something new. As I said this is a very different book but it's also a very good compliment to all
The Dark Tower
books. It shows you where King's quest for
The Dark Tower
started and how it has evolved.
The poem itself compliments the illustrations very well as well as the other way around. You can also read just the poem (it's collected at the back of the book if you just want to read the text) or you can just watch the illustrations. Either way it's an interesting book and the first of its kind that I've seen.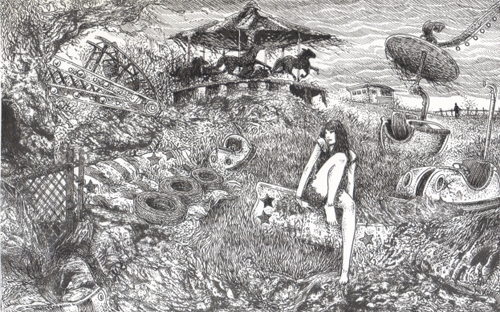 The book is released in four different editions. One trade hardcover (for those of you that just want to read the book) for $25. Then there is a hardcover in a slipcase ($49.95), a traycased signed (by Glenn and King) limited edition ($350) and for the true collector of limited editions a signed (by Glenn and King) lettered edition for $1750. So, no matter if you're a casual reader or a hardcore collector there is an edition for you (more info can be found over at
Cemetery Dance
).
Lilja's final words about The Dark Man: An Illustrated Poem
You should check out this book. As I said it's something different and a nice look into where
The Dark Tower
came from. A must for every
Dark Tower
fan.