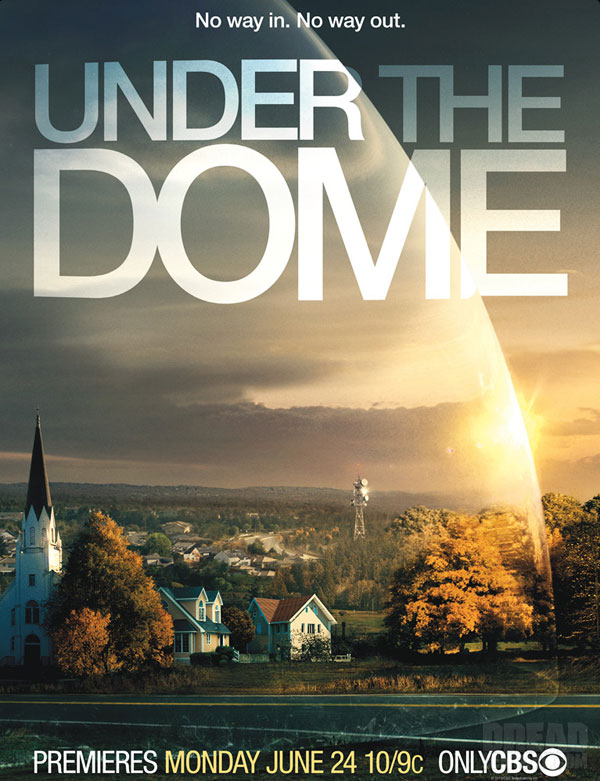 When CBS turned out to be extremely reluctant to send out screeners of the pilot I got worried. It usually means they aren't very secure with their show or film when a company reacts that way. Well, yesterday I saw the pilot and I'm happy to say that that wasn't the reason for CBS not sending screeners. The pilot was good. Maybe not the masterpiece many fans wants to make it out to be in the social medias but it was good.
It looked very good
. The dome came down very nice and the effects when the characters interacted with the dome were great. You can tell they spent a lot of time and money to get all that right and with that they succeeded. What didn't convince me were the characters themself…
Most characters worked for me but some didn't. I didn't like Angie. She felt very much acted if you know what I mean. She didn't feel genuine. And Junior felt a bit too much to me. I'm not that big of a fan of him kidnapping Angie. That's one of the plots where I would have preferred if they had stayed with what happens in the book. It's very easy that it'll get boring if she's just in that basement. Another character I didn't liked is Carolyn. Don't know why but she just felt out of place. Like she didn't belong…and not in a good and intriguing way.
But, this was just the pilot and things might change during the 13 episode arc but if they want to keep this series going longer than one season they need to make us care about all the characters and that I'm not doing after the pilot. I didn't get that feeling that you get when a series really has you in a grip. That feeling that you NEED more right now, that a week is WAY too long. I didn't get that after seeing the pilot.
Lilja's final words about Under the Dome pilot:
Oh, and doesn't a cow have intestines? The one here just consisted of meat and red goo…