NEWS - THE GIRL WHO LOVED TOM GORDON
Posted: April 30, 2020, 21:11:04
Deadline reports that the movie version of The Girl Who Loved Tom Gordon seems to be back on track.

Village Roadshow Pictures has optioned Stephen King's psychological horror novel, The Girl Who Loved Tom Gordon, which will be adapted for the screen by Christy Hall, the co-creator and executive producer of the Netflix series, I Am Not Okay With This.

Jon Berg of Stampede Ventures is producing the project alongside It Chapter Two and Doctor Sleep producer Roy Lee of Vertigo, Christine Romero, the former wife of the late George Romero who is best known for the Living Dead films, and Origin Story's Ryan Silbert.

Posted: August 22, 2019, 08:33:57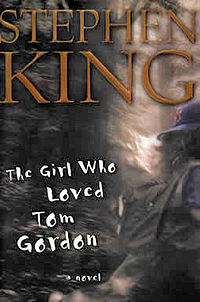 A couple of years ago George Romero said he couldn't get The Girl Who Loved Tom Gordon done. No one was interested and Hollywood thought it was 'too soft'. Well, now it seems to be happening.

Sanibel Films, the production company of late horror legend George A. Romero and his former wife Chris Romero, announced Tuesday that it is collaborating with Vertigo Entertainment and Origin Story to produce a film adaptation of The Girl Who Loved Tom Gordon.

"I'm thrilled that my book is being brought to the screen, and that George's company is involved. Chris Forrest (Romero) has worked long and hard to make this project happen,"
Stephen King

No writer, director, cast or release date has been announced yet.

Source: EW
Posted: June 2, 2015, 23:59:39
A couple of interesting tidbits came out of George A. Romero's Wizard World St. Louis Q&A last week.


Nobody will make his Stephen King movie adaptations

"...we haven't been able to sell 'The Girl Who Loved Tom Gordon' to anybody. I have been working on that, and recently wrote another draft of that, but nobody wants to do that. We can't get anyone interested. That and 'Gerald's Game.' Those are the two I was interested in, but we can't get anyone."

Romero adapted King's 1999 novel "The Girl Who Loved Tom Gordon" with an eye on Dakota Fanning to star, but the adaptation stalled out because, according to Romero, "Hollywood thought the story was 'too soft,' especially with my name attached to it..." (October 2005 interview with Bloody-Disgusting). As for "Gerald's Game," "Oculus" director Mike Flanagan was reported to have signed on to write and direct a film adaptation in May of last year, but no news has been reported since.

Posted: October 5, 2005, 23:27:00
It seams that the movie version of The Girl Who Loved Tom Gordon is quite far from being done. This is what Romero said about it in an interview with Bloody Disgusting.


Steve and I go way back and he's a great guy and I wanted to do "The Girl Who Loved Tom Gordon", which is a wonderful story. I've actually already written the adaptation and wanted Dakota Fanning for the lead role. But Hollywood thought the story was "too soft", especially with my name attached to it so it's on hold for now. But we came VERY close to doing it! Perhaps one day soon.

Posted: April 19, 2005, 23:26:00
The Boston Herald reports that director George Romero's big-screen adaptation of Stephen King's The Girl Who Loved Tom Gordon will film in Boston for a few days this summer before moving on to Maine.

Thanks to Anders Jakobson.
Posted: July 20, 2004, 23:25:00
Capone: In the meantime, not counting LAND OF THE DEAD, you've got a couple other projects that are fairly far along in preproduction. Until recently, DIAMOND DEAD looked like it was going to be your next film. And where does THE GIRL WHO LOVED TOM GORDON [based on the Stephen King novel] stand?

Romero: That is still very much alive. Both of them are very much alive. In fact with DIAMOND DEAD, they basically have the money to do it. The only question is, can they wait for me? We're going through that right now, or do they need to use somebody else? I think everyone involved would like to have me do it because of the "Dead" issue. As for TOM GORDON, that's an adaptation I did of Steve's novel. Steve loves it, I love it, we really want to do it, but it's not an obvious thing for either one of us. But that looks very good for us too.

Capone: At least critically, it seems to be King's non-horror stories that adapt the best into films: SHAWSHANK REDEMPTION, STAND BY ME, GREEN MILE.

Romero: But not necessarily at the box office.

Capone: True. Have you even gotten as far as considering casting of the little girl in TOM GORDON. Dakota Fanning would seem the obvious choice.

Romero: We had her lined up, but that blew up after she was in MAN ON FIRE. She signed with a new manager who basically told us bye-bye. They're looking for an Oscar role for her. So that blew up. But there are still some wonderful child actors out there. That younger girl from IN AMERICA would be sensational. Be that as it may, I have real high hopes for both of those projects.

Thanks to Anders and David Sjödin.


Posted: May 7, 2004, 23:21:00
The Girl Who Loved Tom Gordon has gotten it's leading lady. Dakota Fanning, already a screen veteran with the likes of TAKEN and the current actioner MAN ON FIRE under her belt, will play the title role, and Laura Dern will also be part of the cast. Read more here.

Thanks to Jonathan Reitan.
Posted: October 30, 2003, 23:21:00
It seams that George Romero hasn't given up on doing a movie version of The Girl who loved Tom Gordon. In a recent interview he had the following to say about it:


JJ: Besides Dracula and the fourth Dead film, what else are you working on?

GR: I'm working with Stephen King on a novel of his called The Girl Who Loved Tom Gordon. It was a novel released five or six back or maybe even more. It came out in 1999 or 2000.

SH: I've picked it up, but I haven't had a chance to actually read it yet.

GR: Well it's not a typical King scare thing. It's about a little girl that gets lost in the woods and it has some spooky stuff in it. It has some scares in it.

JJ: Is that in the beginning stages?

GR: No, we've been working on it for a long time actually. Nobody wanted to do it at first because it wasn't typical King thing and it wasn't a typical Romero thing. It's more like Stand By Me in a way.

JJ: But it's looking like it's going to happen?

GR: Now it's looking like it. The star of the thing is a nine year old girl..

JJ: That's got to be hard to cast.

GR: Yeah, but that may actually be the thing that gets the movie made. We're talking now with this nine year old girl that's getting hot.

Thanks to David Sjödin.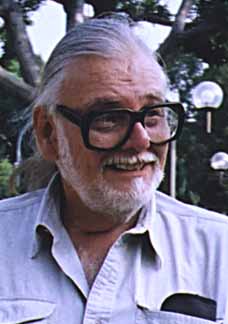 Posted: September 2, 2002, 23:17:00
There is still hope for The Girl Who Loved Tom Gordon as a movie. Darkworlds talked with George A. Romero at the Fangoria Weekend of Horrors and here is what he had to say:


Darkworlds caught up with legendary horror director George Romero (NIGHT OF THE LIVING DEAD, THE DARK HALF, BRUISER) at the 2002 Fangoria Weekend of Horrors in LA. During a lengthy interview (video of which will soon be available on Darkworlds), talk turned to Romero's upcoming collaboration with best-selling horror scribe Stephen King, as well as Romero's experiences working with King in the past. (Interview for Darkworlds.com conducted by Greg Stacy.)

DW: What can you tell us about THE GIRL WHO LOVED TOM GORDON? Is it a horror film?

Romero: Well, it's got some scary elements in it. It's about a little girl that gets lost in the woods. It's (based on King's) novel, it was a best-seller 2 or 3 years ago. Tom Gordon was at the time (of the story) a real pitcher, he was a guy they brought in to save the games for the Red Sox, and Steve's really an avid Red Sox fan. So, Tom is this girl's hero.

DW: How did you get involved with the project?

Romero: I just loved the book. I called Stephen, and he said cool.

DW: THE DARK HALF was (one of the best) Stephen King adaptations. How closely did you work with King on that?

Romero: Steve doesn't sit over your shoulder. He lets you run with it. So, it was great. He had approval in the end… I guess he dug it, because he didn't change a thing. He just let it wail. I love doing (King adaptations). I think (THE DARK HALF) is a pretty good adaptation, myself!

Thanks to Anders.
Posted: February 23, 2002, 23:16:00
In an FAQ at Ain't it cool News they reported the following sad news about the movie version of The Girl who Loved Tom Gordon.


In the course of the Q & A, I found out that "The Girl Who Loved Tom Gordon" doesn't have enough star-power potential; there just aren't enough 12 year-old girl actresses who have drawing power. So that film might never get made. I was forlorn, and felt like vomiting. Man, George and Stephen King, when collaborating, produce some fun stuff (come on, how can anybody forget, "Thanks for the ride, lady...thanks for the ride!" You know, Creepshow II?...never mind.) Granted, "The Girl..." hardcover can be purchased at Barnes & Noble for $4.95 'cause it is one of the worst things Steve ever wrote. (Give him credit, though: He had just got knocked the fuck out by that lunatic that ran him down.) Either the girl lost in the woods lives or she dies...not the most layered of plots, but hey, if George was writing the screenplay with Steve helping, it would be great. Well, it's all moot now, cause George says he's probably won't be able to do it--the lack of star-power thing.

Posted: May 20, 2001, 23:15:00
I recently spoke to Ronnie (Webmaster at www.georgearomero.com. He told me that The Girl Who Loved Tom Gordon wouldn't be shooting anytime soon. It is still very alive though. As recently as a few weeks ago, George was discussing the script with Stephen King, followed by a major re-write.

He further told me that from what he understand, the movie will be VERY faithful to the novel (thank God) and that he had heard that Tom Gordon himself had expressed interest in playing himself in the movie. Nothing is confirmed though.
Posted: January 1, 2001, 23:14:00
Tom Gordon might star as himself in this movie. If the financing can be arranged. The movie will be directed by horror-film maestro George Romero. Several attempts to reach Gordon were unsuccessful, but King said he seems excited about the prospect.

"I've worked with George, and he takes good care of people," King said. "Tom won't have to be Wesley Snipes or Cuba Gooding Jr. He's a young enough guy to be adventurous."

Posted: June 7, 2000, 23:10:00
King's official web page confirms that the movie version of The Girl Who Loved Tom Gordon will be done by George Romero. It's currently in production with Romero's as director. It'll be based on his own screenplay.


"The Girl Who Loved Tom Gordon" will be filmed by George Romero!

In a recent interview with Wicked magazine, George Romero stated that he has written a screenplay for and plans to start directing a film adaptation of "The Girl Who Loved Tom Gordon" in the summer of 2000.

Now he is awaiting script approval from Stephen King. Canal +, the french studio that funded Romero's latest film "Bruiser" is producing.

Thanks to Kev at Charnel House.