NEWS - THE INSTITUTE
Posted: July 19, 2019, 10:23:19
Tony Award-winning actor and star of the musical Tootsie Santino Fontana will narrate The Institute. The Audio book is released by Simon & Schuster Audio on September 10th.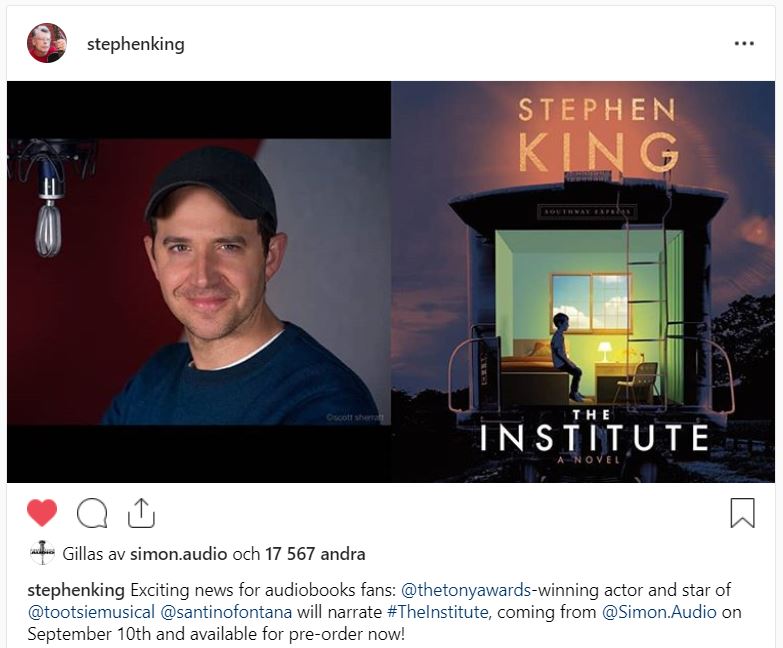 Posted: July 16, 2019, 11:27:45
56 days until The Institute is released. Have you pre-order your copy? If not and if you want to support Lilja's Library (and shop at Amazon.com) please use the following links:

Hardback
Audio
Kindle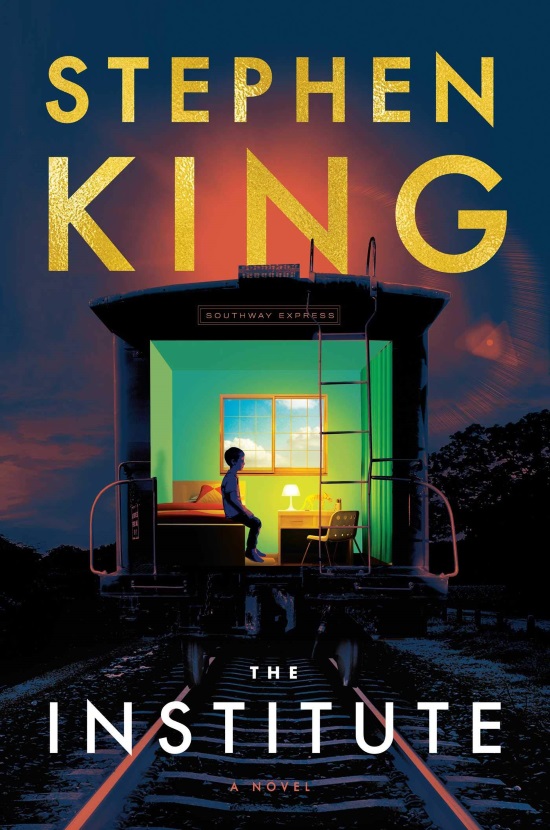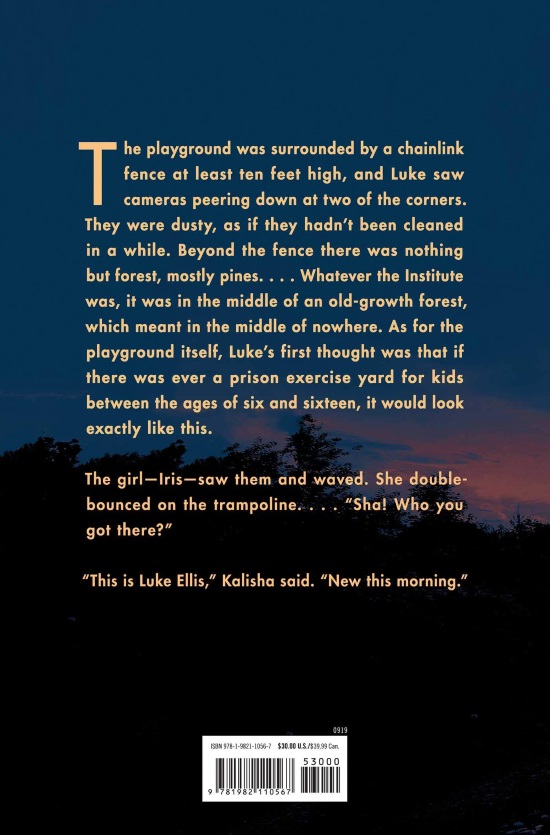 Posted: May 24, 2019, 10:43:09
Check out this new excerpt that Hodder & Stoughton just released from the upcoming The Institute.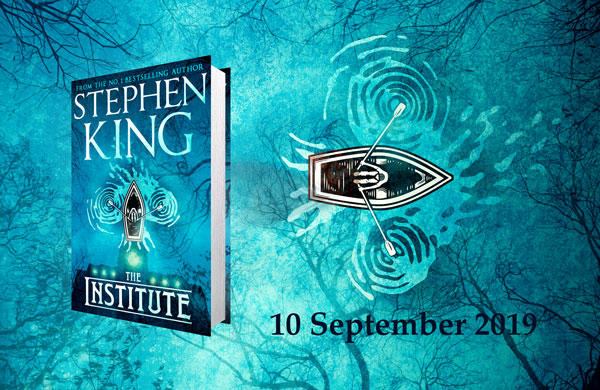 Posted: February 2, 2019, 15:59:40
EW has a short excerpt from The Institute (it's below the cover).
Posted: February 1, 2019, 18:53:59
Here is the UK cover for The Institute and Hodder & Stoughton's plot description.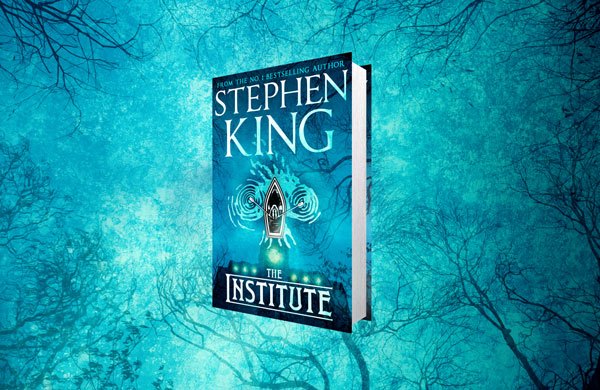 There's Only One Way Out…

Deep in the woods of Maine, there is a dark state facility where kids, abducted from across the United States, are incarcerated. In the Institute they are subjected to a series of tests and procedures meant to combine their exceptional gifts – telepathy, telekinesis – for concentrated effect. Luke Ellis is the latest recruit. He's just a regular 12-year-old, except he's not just smart, he's super-smart. And he has another gift which the Institute wants to use…

Far away in a small town in South Carolina, former cop Tim Jamieson has taken a job working for the local Sheriff. He's basically just walking the beat. But he's about to take on the biggest case of his career.

Back in the Institute's downtrodden playground and corridors where posters advertise 'just another day in paradise', Luke, his friend Kalisha and the other kids are in no doubt that they are prisoners, not guests. And there is no hope of escape.

But great events can turn on small hinges and Luke is about to team up with a new, even younger recruit, Avery Dixon, whose ability to read minds is off the scale. While the Institute may want to harness their powers for covert ends, the combined intelligence of Luke and Avery is beyond anything that even those who run the experiments – even the infamous Mrs Sigsby – suspect.

Thrilling, suspenseful, heartbreaking, The Institute is a stunning novel of childhood betrayed and hope regained.

The Institute will be released in hardback, export trade paperback, ebook and audio on 10 September 2019.

Posted: February 1, 2019, 18:38:09
Here is the cover for The Institute. both King's site and Amazon says it'll be 576 pages.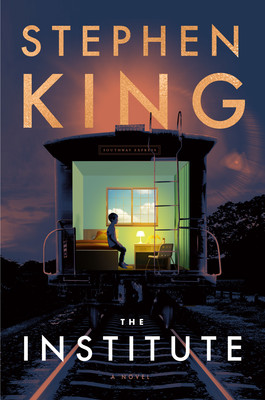 Posted: January 31, 2019, 16:07:29
StephenKing.com announces next King book:

The Institute
Formats: Hardcover, eBook
First Edition Release Date: September 10, 2019

From the Flap:

In the middle of the night, in a house on a quiet street in suburban Minneapolis, intruders silently murder Luke Ellis's parents and load him into a black SUV. The operation takes less than two minutes. Luke will wake up at The Institute, in a room that looks just like his own, except there's no window. And outside his door are other doors, behind which are other kids with special talents—telekinesis and telepathy—who got to this place the same way Luke did: Kalisha, Nick, George, Iris, and ten-year-old Avery Dixon. They are all in Front Half. Others, Luke learns, graduated to Back Half, "like the roach motel," Kalisha says. "You check in, but you don't check out."

In this most sinister of institutions, the director, Mrs. Sigsby, and her staff are ruthlessly dedicated to extracting from these children the force of their extranormal gifts. There are no scruples here. If you go along, you get tokens for the vending machines. If you don't, punishment is brutal. As each new victim disappears to Back Half, Luke becomes more and more desperate to get out and get help. But no one has ever escaped from the Institute.

As psychically terrifying as Firestarter, and with the spectacular kid power of It, The Institute is Stephen King's gut-wrenchingly dramatic story of good vs. evil in a world where the good guys don't always win.