NEWS - THE OUTSIDER
Posted: April 13, 2018, 20:13:53
Simon & Schuster has announced that Will Patton will narrator the audiobook edition of The Outsider, available on CD and for download on May 22nd, 2018.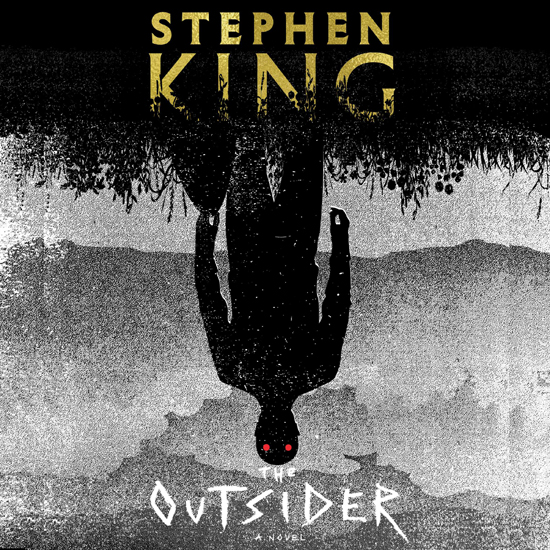 Thanks to Bev Vincent.
Posted: March 21, 2018, 11:39:13
Here (scroll down a bit) is an excerpt from The Outsider.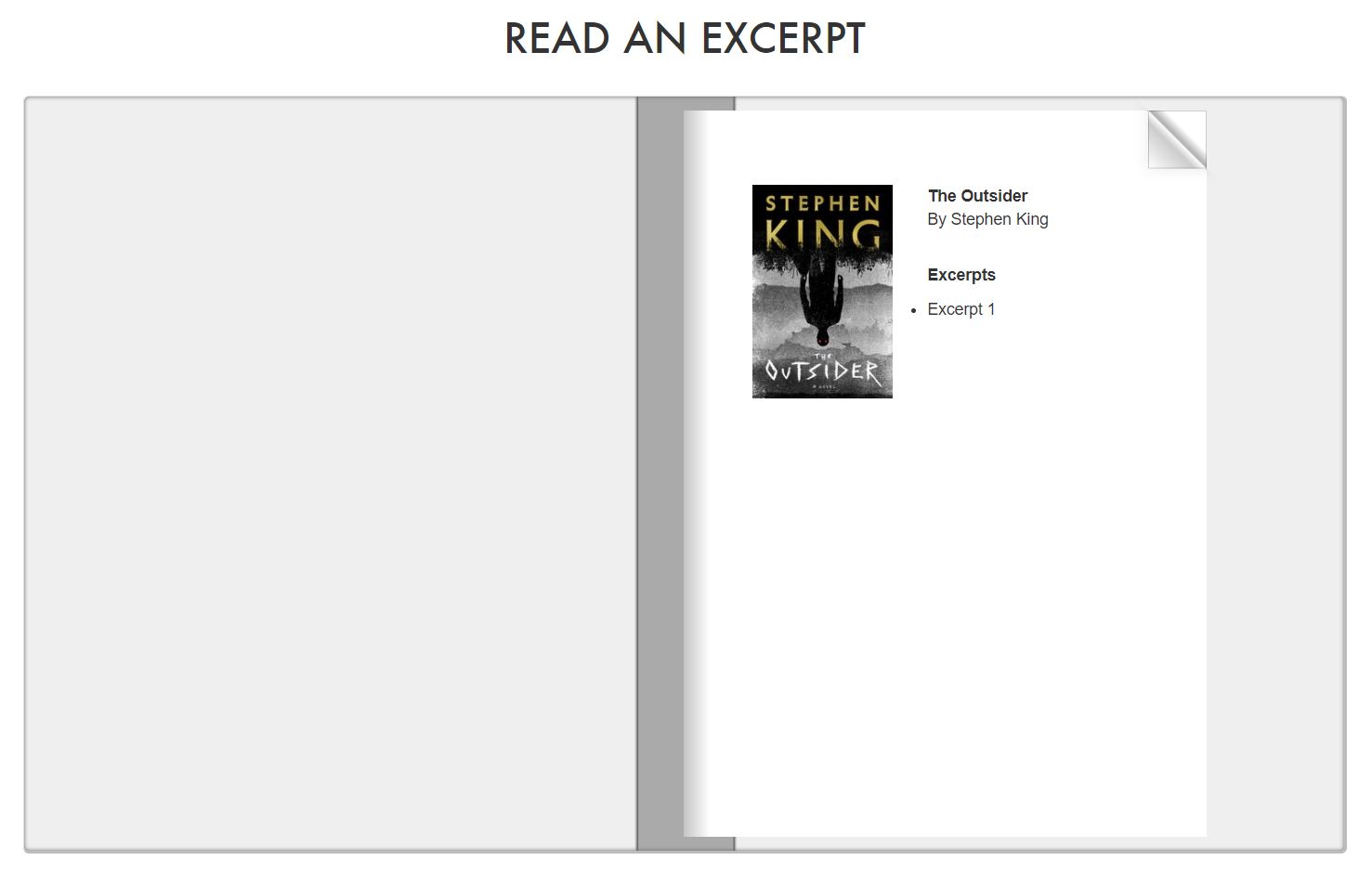 Posted: March 19, 2018, 13:16:47
Here are the front and back cover for the US edition of The Outsider.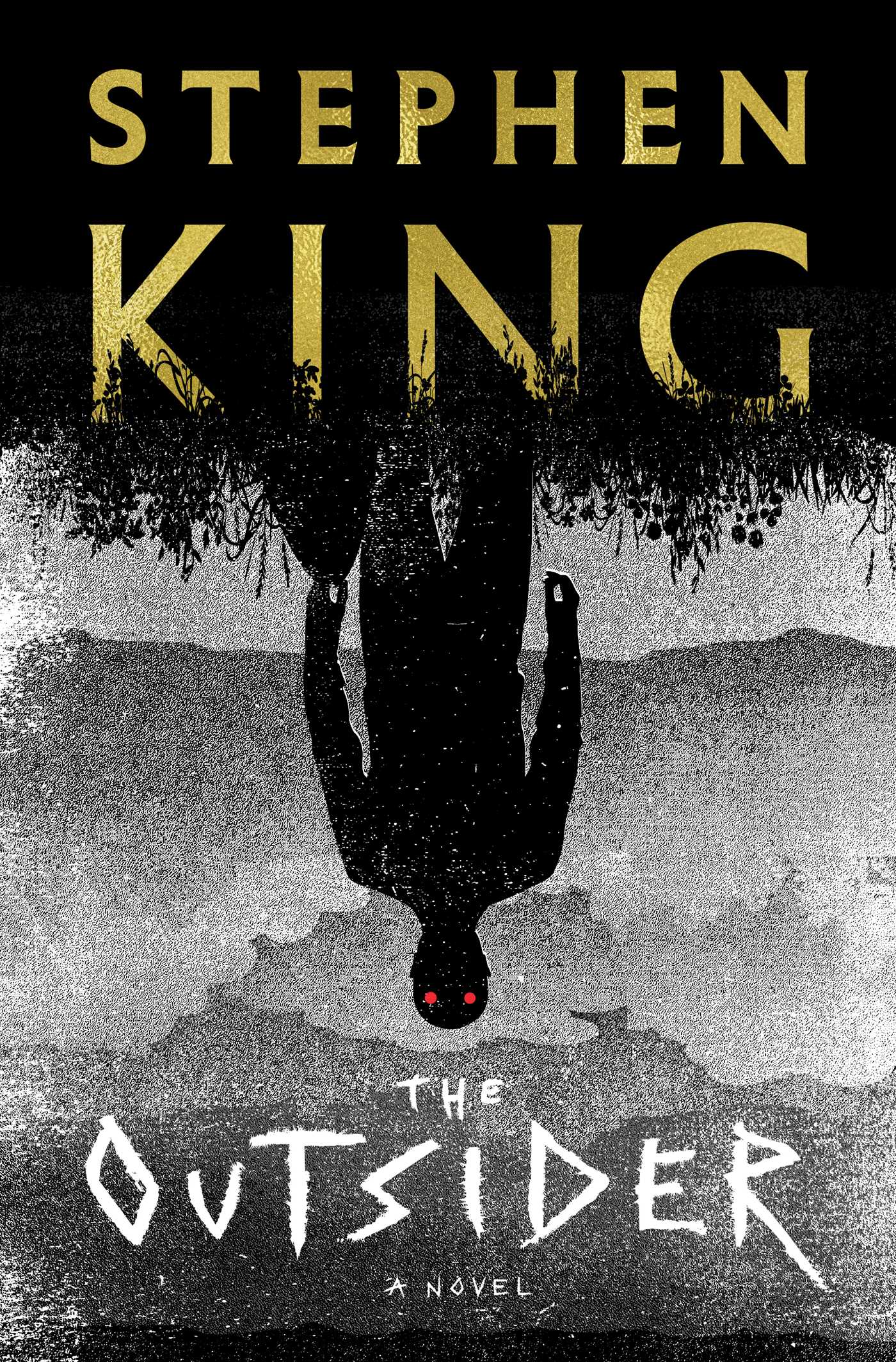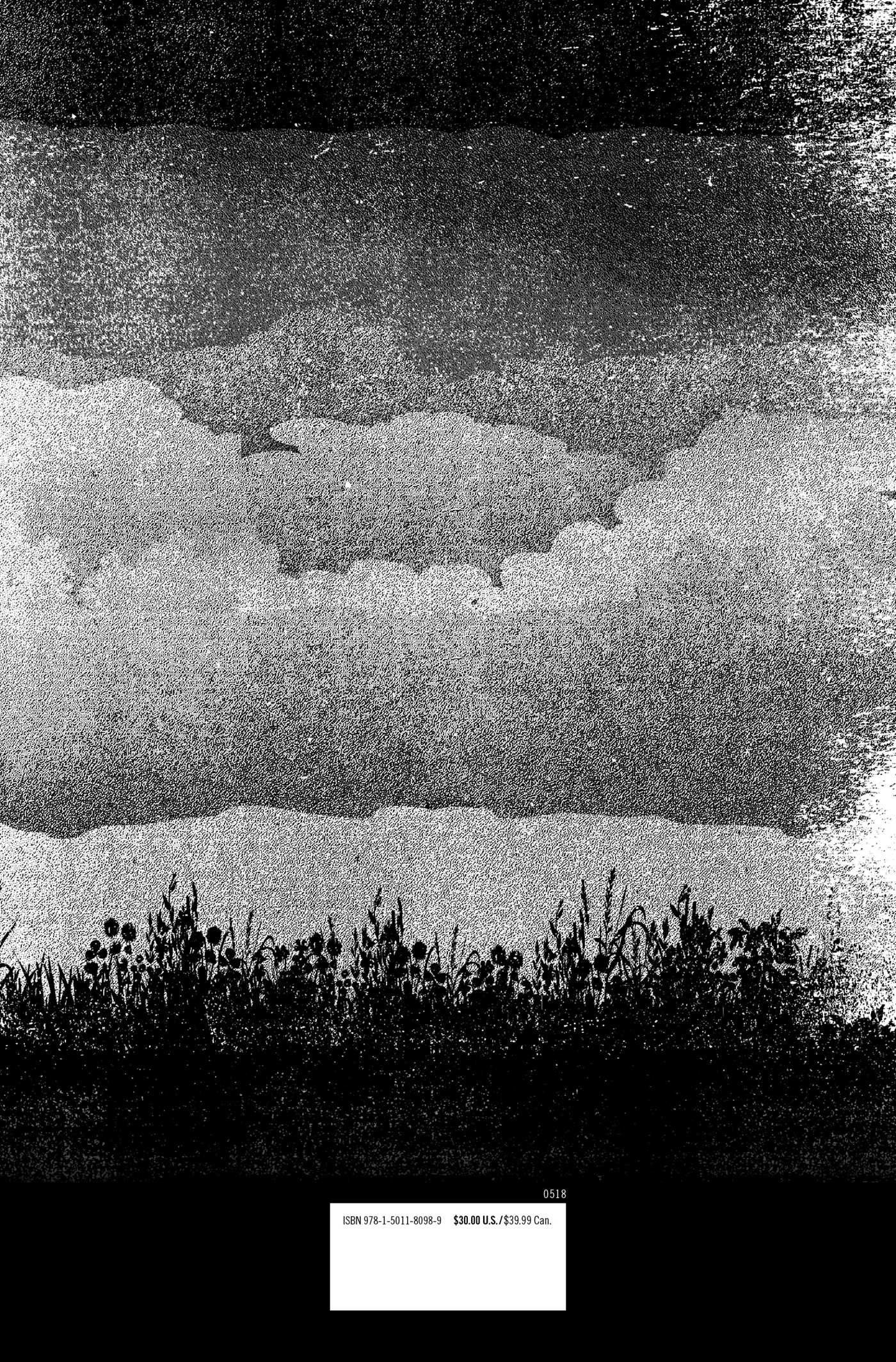 Posted: February 9, 2018, 19:55:52
Here is the UK cover for The Outsider. What do you think?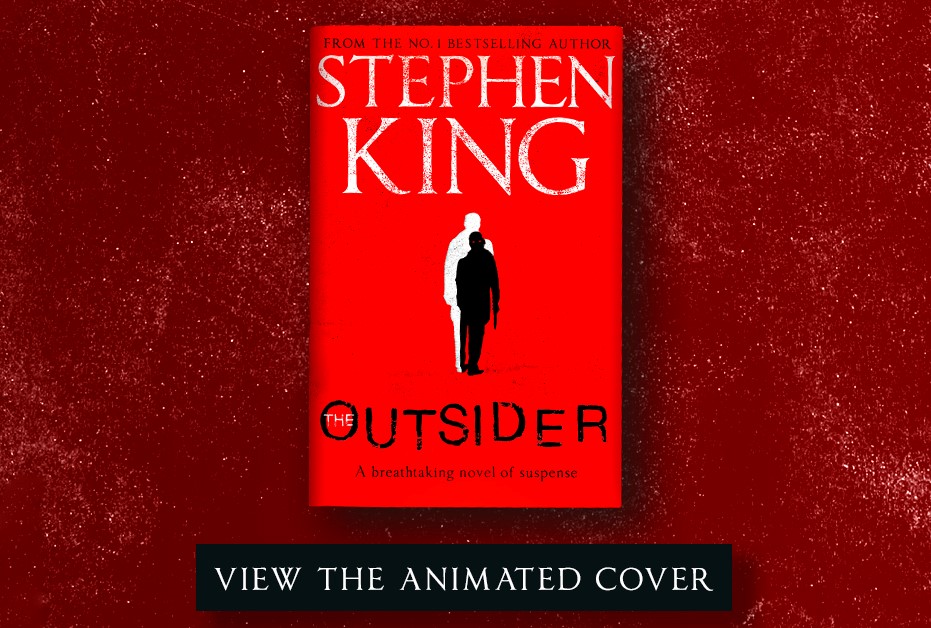 And
here
you can see an animated version of it.
Posted: January 31, 2018, 13:26:29
Hodder & Stoughton has released an extract from The Outsider. Check it out here.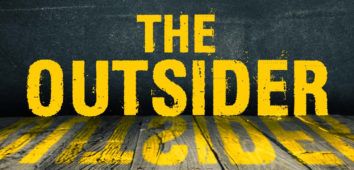 Thanks to Herbert West
Posted: January 18, 2018, 20:31:21
Here's the cover for the upcoming The Outsider.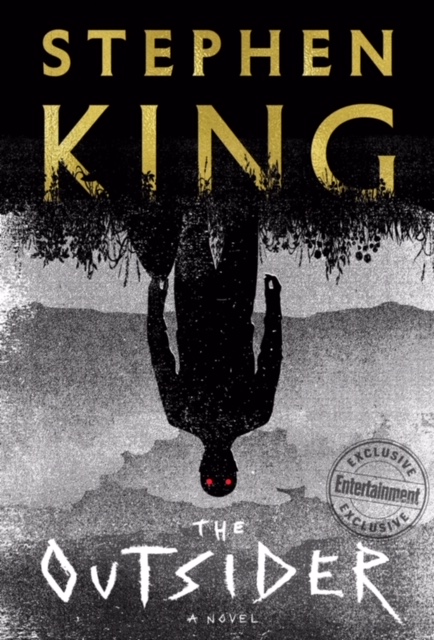 What do you think? Good or bad?
Posted: December 25, 2017, 20:10:41
The Outsider has been moved to a May 22nd release.
Posted: December 23, 2017, 02:14:44
In this interview with EW King talks about all the things that happened in 2017 and what's coming in 2018:

The Outsider: Out in May according to King (Scribner has it listed for June)

Another book that doesn't have a title yet that's done.

Elevation: A novella that's longer than Gwendy's Button Box and also about Castle Rock, in some ways, it's almost like a sequel to Gwendy's Button Box that will come out in some form.

Looks like there will be a great 2108!

Thanks to Cody Williams
Posted: November 14, 2017, 11:43:54
Today Hodder & Stoughton announced that they will release King's next book The Outsider on June 5 2018.


Coming June 2018...

On 5 June 2018, Hodder will publish an exciting new novel from Stephen King. The Outsider is a compelling and chilling suspense novel which will delight readers of King's bestselling Hodges trilogy.

Following the phenomenal success of his Bill Hodges series, Mr Mercedes, Finders Keepers and End of Watch, all Number 1 bestsellers, Stephen King has written an unputdownable crime thriller with a unique twist.

When an eleven-year-old boy is found murdered, forensic evidence and reliable eyewitnesses undeniably point to the town's popular Little League coach. But the jailed suspect, arrested in a public spectacle, has an alibi, and further research convinces Detective Ralph Anderson that the coach was indeed out of town. So how can he have been in two places at the same time?

'King works his customary storytelling magic, unspooling the plot threads almost as quickly as readers can turn the pages' – Daily Mail on End of Watch

Pre-Order your copy
here
.
Please note that the cover isn't the finished one.
Posted: October 16, 2017, 08:33:40
Here is an updated plot description of The Outsider, Out June 5th.


An unspeakable crime. A confounding investigation. At a time when the King brand has never been stronger, he has delivered one of his most unsettling and compulsively readable stories. An eleven-year-old boy's violated corpse is found in a town park. Eyewitnesses and fingerprints point unmistakably to one of Flint City's most popular citizens. He is Terry Maitland, Little League coach, English teacher, husband, and father of two girls. Detective Ralph Anderson, whose son Maitland once coached, orders a quick and very public arrest. Maitland has an alibi, but Anderson and the district attorney soon add DNA evidence to go with the fingerprints and witnesses. Their case seems ironclad.

As the investigation expands and horrifying answers begin to emerge, King's propulsive story kicks into high gear, generating strong tension and almost unbearable suspense. Terry Maitland seems like a nice guy, but is he wearing another face? When the answer comes, it will shock you as only Stephen King can.

Pre-order
here
Posted: October 10, 2017, 22:39:40
Simon & Schuster has announced King's next book; The Outsider. The book will be released on June 5, 2018. Here is what they say about it on their site.


The Outsider
By Stephen King
From #1 New York Times bestseller Stephen King, whose brand has never been stronger, comes one of his most propulsive and unsettling stories ever.

An eleven-year-old boy is found in a town park, hideously assaulted and murdered. The fingerprints (and later DNA) are unmistakably those of the town's most popular baseball coach, Terry Maitland, a man of impeccable reputation, with a wife and two daughters. Detective Ralph Anderson, whose son Maitland coached, orders an immediate and public arrest. Maitland is taken to jail, his claim to innocence scorned. Maitland has a foolproof alibi, with footage to prove that he was in another city when the crime was committed. But that doesn't save him either.

King constructs a propulsive plot, and a race against time to uncover the identity of a terrifying and diabolical killer who has left victims—and "perpetrators"—across the country, and who is on his way to his next horrific act.

King's psychological suspense is at its most riveting in this extraordinarily dramatic and eerie story. He is devastatingly vivid on the experience of being falsely blamed—the effect on the accused, the spouse, the children; the suspicion of friends, even the most loyal; the impossibility of ever being innocent again (if you are lucky to enough to live). He is also masterful at showing us that supernatural monsters are startlingly like human beings who do monstrous things.

Hardcover: 576 pages
Publisher: Scribner (June 5, 2018)
Pre-order
here
Thanks to everyone who brought this to my attention
Posted: October 1, 2017, 21:55:23
Some in the audience at Stephen & Owen's stop in Milwaukee reported that Stephen revealed that he has a new book done that's to be released in June called The Outsider. Stephen said it was about some southwest gentleman committing some murders. He also said there would be a character we would recognize...

Please note that this (specially the release date) is unconfirmed news.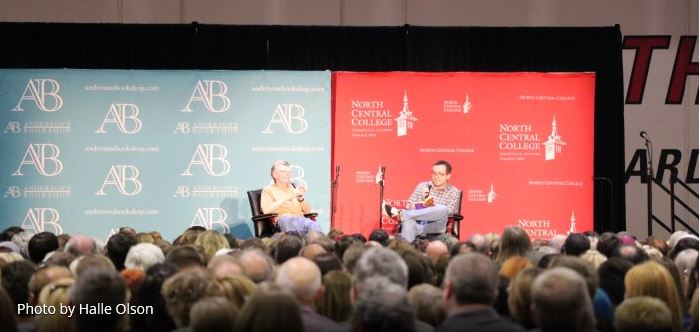 And
here
Is a report feom Naperville.
Posted: August 9, 2017, 19:49:45
In a Q&A with USA Today King reveals that his next book is called The Outsider. No release date was revealed but a guess is 2018.

Anything you want to spill about The Outsider?

Nope. Well, there's a lot of things I want to say about that, but I can't. It's too cool to talk about right now. All I can say is it won't be out in 2017 because I've got enough going on.

Source: USA Today

Thanks to Lou Sytsma