www.stephenking.co.uk launched today
Posted: January 25, 2007, 13:54:15
Hodder & Stoughton launched www.stephenking.co.uk today. This is the authorised UK website for King. It's run by Hodder and approved by King.

For now, it is a simple one-page as Cell is published in the UK in paperback today. There will be good stuff up there in time though...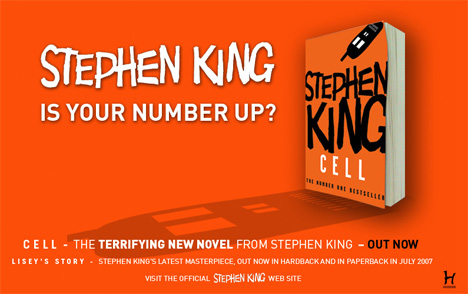 Get your copy of the UK paperback of Cell here.