Posted: February 9, 2023, 19:49

_

38 years ago today Bangor Daily News revealed that King was Bachman. Here is what an UPI News article wrote about it two days later.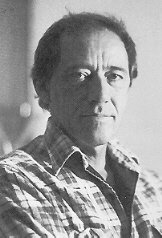 BANGOR, Maine -- Some authors get writer's block, but Stephen King has the opposite problem -- writing so many best-selling horror and mystery novels that he resorted to publishing five books under a pseudonym.

'It's been a chronic problem not wanting to over-publish,' King confessed to the Bangor Daily News Weekend in a copyright story.

King revealed that Richard Bachman, his 'other self,' is really an insurance agent in Minnesota and a friend of his press agent, whose picture was borrowed to dummy a flap on his first novel in hardcover printed under the alias.

Credited to Bachman are the books: 'The Rage,' 'The Long Walk,' 'Road Work,' 'The Running Man' and 'Thinner.'

'Thinner,' the first hardcover Bachman book, was doing well, King said, and could make the best seller list this spring. King said he wrote 'Rage' as a senior in high school and 'The Long Walk' while he was a freshman attending the University of Maine at Orono.

The author, who now makes his home in Bangor, pledged his schoolmates to secrecy about the pseudonym, but said a Washington attorney recently sent him a long letter putting the pieces together.

Last week, the Bachman and King relationship was hinted at on the television show Entertainment Tonight, and King granted an interview to the Bangor Daily News to confirm the mystery.

'You know how when you're carrying home some groceries in the rain and the whole bag falls apart? Well, that's how it's been with Bachman lately,' King said.

King's college alma mater acknowledged their file card lists a notation that reads, 'Stephen King also writes under the name of Richard Bachman.' Later, King wrote the college library and asked them to disassociate the two identities.

Bachman, King conceded, is also listed as a pseudonym at the Copyright Office in Washington.

Thanks to Bev Vincent