Posted: August 4, 2022, 10:00

_

Law.com reports from King's day in court where he testified against the merge of Penguin Random House and Simon & Schuster.

"I came because I think that consolidation is bad for competition," King testified. "That's my understanding of the book business and I've been around it for 50 years."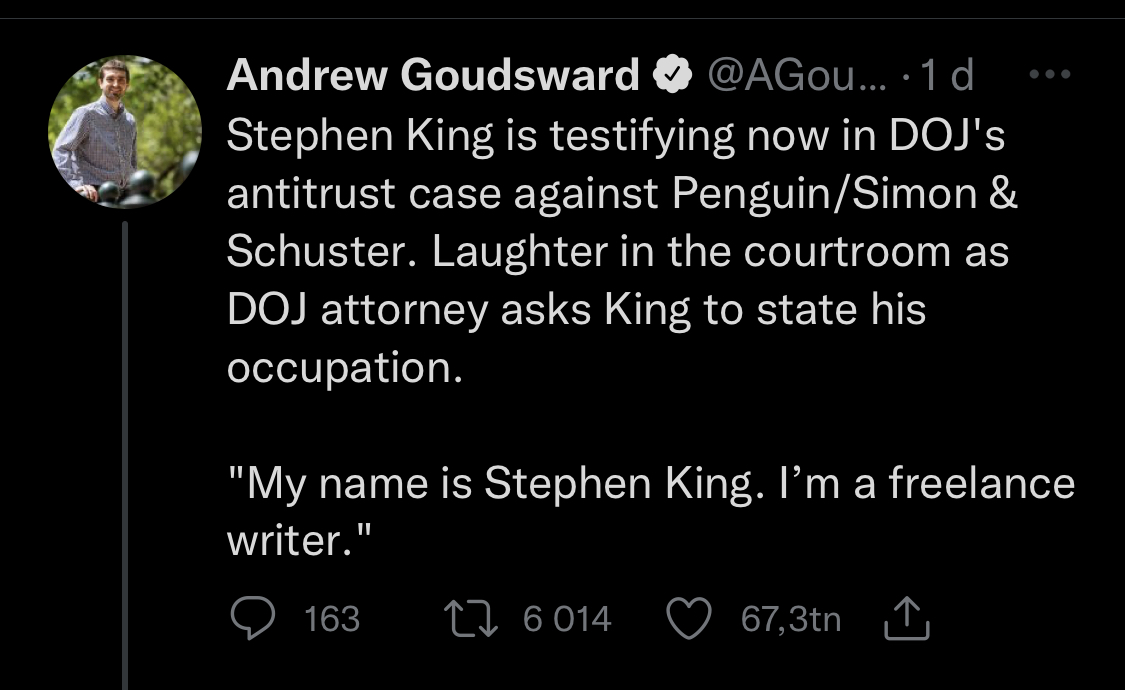 More at Law.com.