Full Bleed, With An King Interview
Posted: September 19, 2017, 14:42:16

Here is a new "magazine" that you need to check out. It's from IDW Publishing and will contains a lot of interesting information. In the first issue, there will be an interview with King and here is how they describe it:



This Volume's Centerpiece: A new in-depth interview with legendary author Stephen King, by IDW's Chief Creative Officer, Chris Ryall. An interview like no other he has given, it begins with his childhood love of comics, and spins out from there...



In the first issue, you will also find short stories from Joe Lansdale, Paul Tremblay, and a long feature on the art of Bernie Wrightson. A short excerpt from King's interview has been released. You can read the excerpt here and more about Full Bleed here.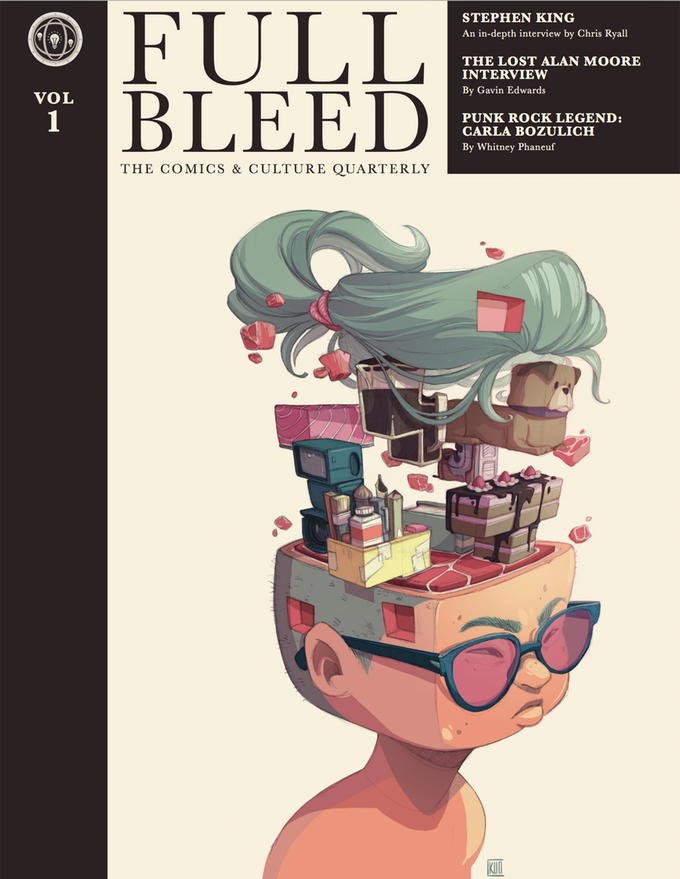 FULL BLEED is a brand-new quarterly, hand-crafted PRINT-ONLY 200-page hardcover "magazine," curated and edited by IDW Publishing's Dirk Wood and Ted Adams. By merging the best in comics, fiction, non-fiction, deep dive interviews, opinion, history, think-pieces and more, FULL BLEED will be a reading experience like no other, and a beautiful artisan addition to any bookshelf. Looking through an international lens, but filtered through the unique perspective of the IDW:PDX satellite office in Portland Oregon, FULL BLEED will tackle all aspects of the creative culture, and beyond — comics, music, film, tv, fine art, photography, design, politics and more. FULL BLEED seeks total diversity: diversity in content, diversity in creator and contributor, diversity in genre. Every page turned will reveal a surprise.