New Addition To The Covers collection
Posted: September 18, 2017, 21:57:26
Christine By Stephen Gervais is the next addition to The Covers Collection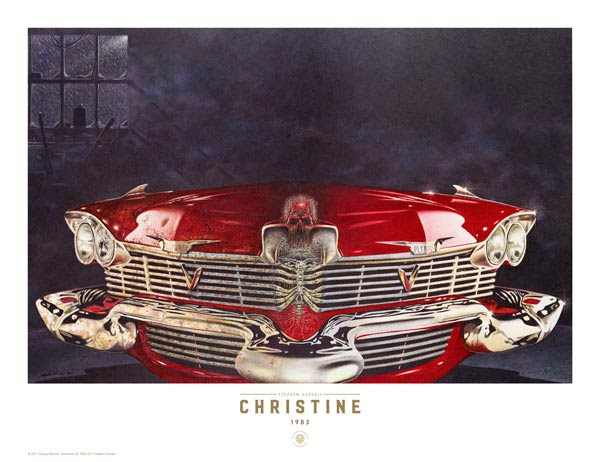 I love this print! This beautiful painting graced the cover of the signed limited edition of Christine, published by Donald M. Grant in 1983! This wrap-around cover art has been a fan favorite for decades, and we have reproduced this gorgeous piece, from the original, and it looks amazing! It has been fully restored, and color corrected to be a truly faithful reproduction of the original.

These prints are hand-signed by artist, Stephen Gervais, and the first 20 include an original Remarque, which are already pre-sold to print subscribers.

Exclusively available through Suntup Editions for your private collection, and limited to just 50 signed copies per size, worldwide.

Large Size: 24" x18"
Small Size: 16.25" x 12.5"

Publication Date: October 1, 2017
Available for Pre-Order: September 15, 2017



Pre-order here.