A Very Special Edition Of IT
Posted: August 21, 2017, 18:40:48
Here is a very special edition of IT from Dragon Rebound Editions.


The book enclosure and lid design are based on a literal depiction of the original cover illustration for "IT", with the sewer grate covering the storm drain. The sewer grate becomes the lid to the box, which holds the book.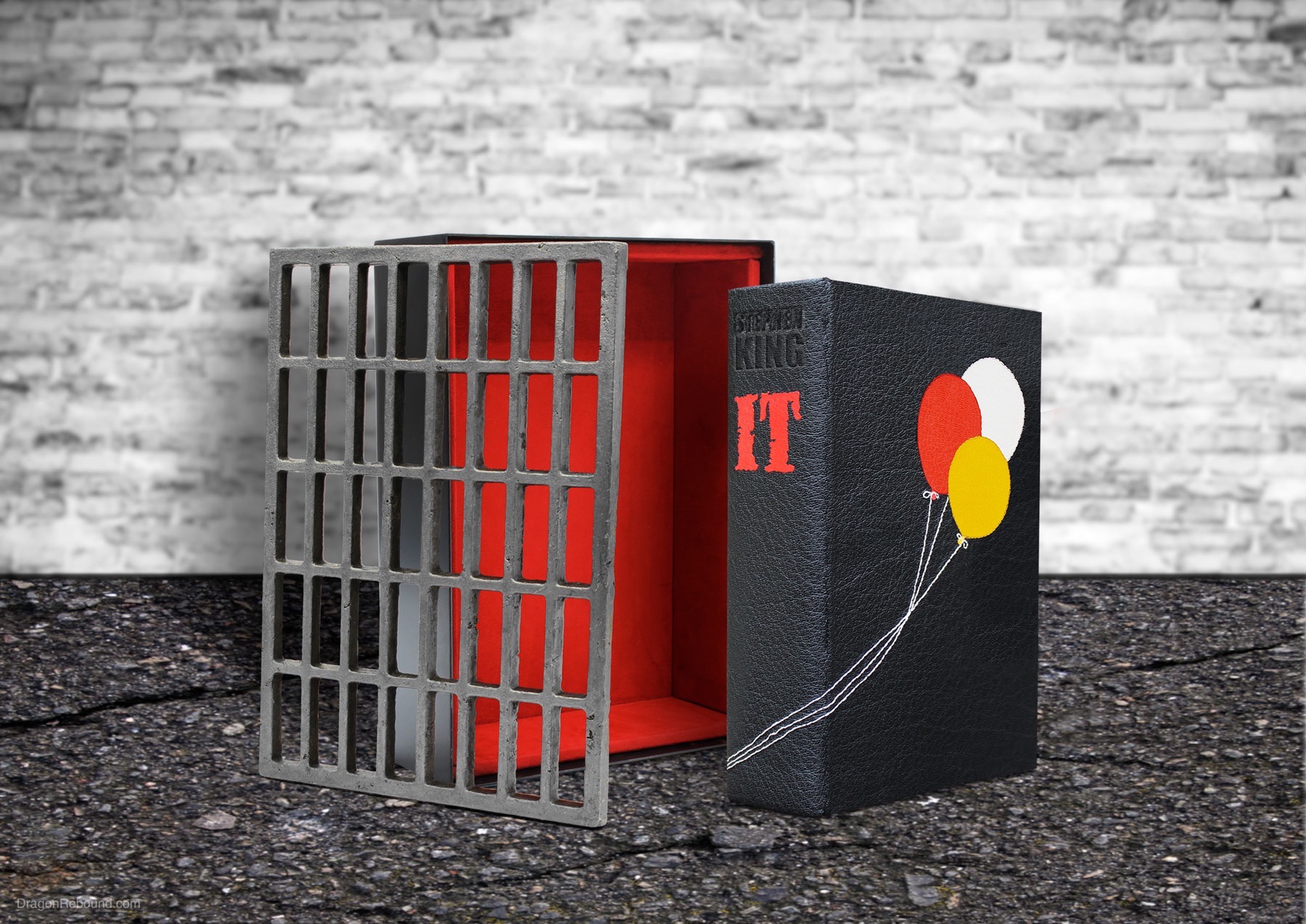 For more info and photos, head over to their site.